Justin Bieber's Pastor Fired From Megachurch Hillsong East Coast for 'Moral Failure'
Brian Houston, the founding pastor of the popular megachurch Hillsong, emailed staff and members of New York City's Hillsong East Coast on Wednesday that the branch's lead pastor, Carl Lentz, was terminated effective immediately.
Religion News Service (RNS) broke the story today after it received the email, which reportedly explained that the reason for the Lentz's dismissal was "leadership issues and breaches of trust, plus a recent revelation of moral failures."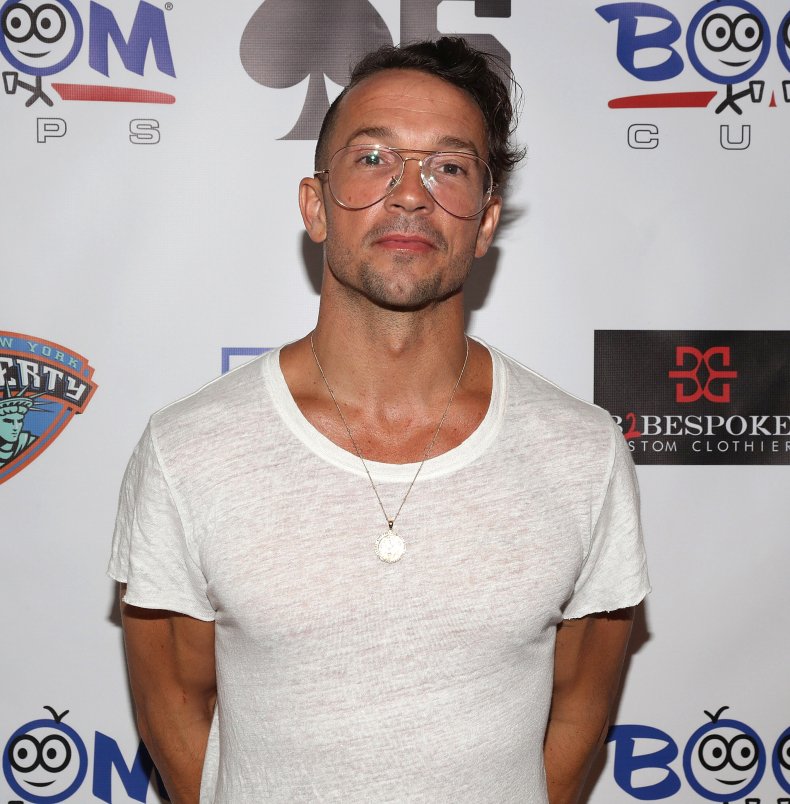 "I know this will come as a shock to you, but please know that this action was not taken lightly and was done in the best interests of everyone, including Pastor Carl," Houston wrote in the email, according to RNS. Houston provided no other details about the termination, other than adding the "decision was made in order to honor God" and done in the best interests of both the church and Lentz.
Justin Bieber and his wife Hailey Baldwin Bieber were among the most popular congregants of the Hillsong outpost, and Lentz personally baptized Justin. In fact, the pastor had grown so close with the famous couple that he even joined them on vacations. Bono, the Jenner sisters, Selena Gomez, and Kevin Durant are among other celebrities who have also visited Hillsong East Coast. Another popular church for the famous is the Hillsong-adjacent Zoe Church, which is attended by Chris Pratt and Ashley Benson.
The 41-year-old Lentz began the Manhattan outpost of Hillsong with Houston's son Joel in 2010. Wearing the latest fashions and covered in tattoos, Lentz struck a chord among the young, hip-looking Christians who filled his services. Irving Plaza is the venue for Hillsong's Sunday morning gatherings, which also suits the look of those inside. At night, it's a legendary music venue which has hosted concerts over the years from the likes of The Ramones and Iggy Pop.
As his physical appearance suggested, Lentz has shown some progressive views over the years. After contracting the coronavirus in the spring, he spoke openly about the need for a vaccine. This summer, he appeared on a heavily-viewed episode of the YouTube show "Uncomfortable Conversations With a Black Man." During the conversation with host Emmanuel Acho, Lentz spoke in depth about how churches can too often spread hate. He told Acho, "I think, in fact, it could be said that churches might be one of the biggest propagators of racist ideology in our country."
Brian and wife Bobbie Houston founded the original Hillsong Church in Australia in 1983. Hillsong has locations spread throughout the world in 28 countries and in normal (aka pre-pandemic) times averages 150,000 attendees a week.