Bieber's 'U Smile' Slowed Down 800 Percent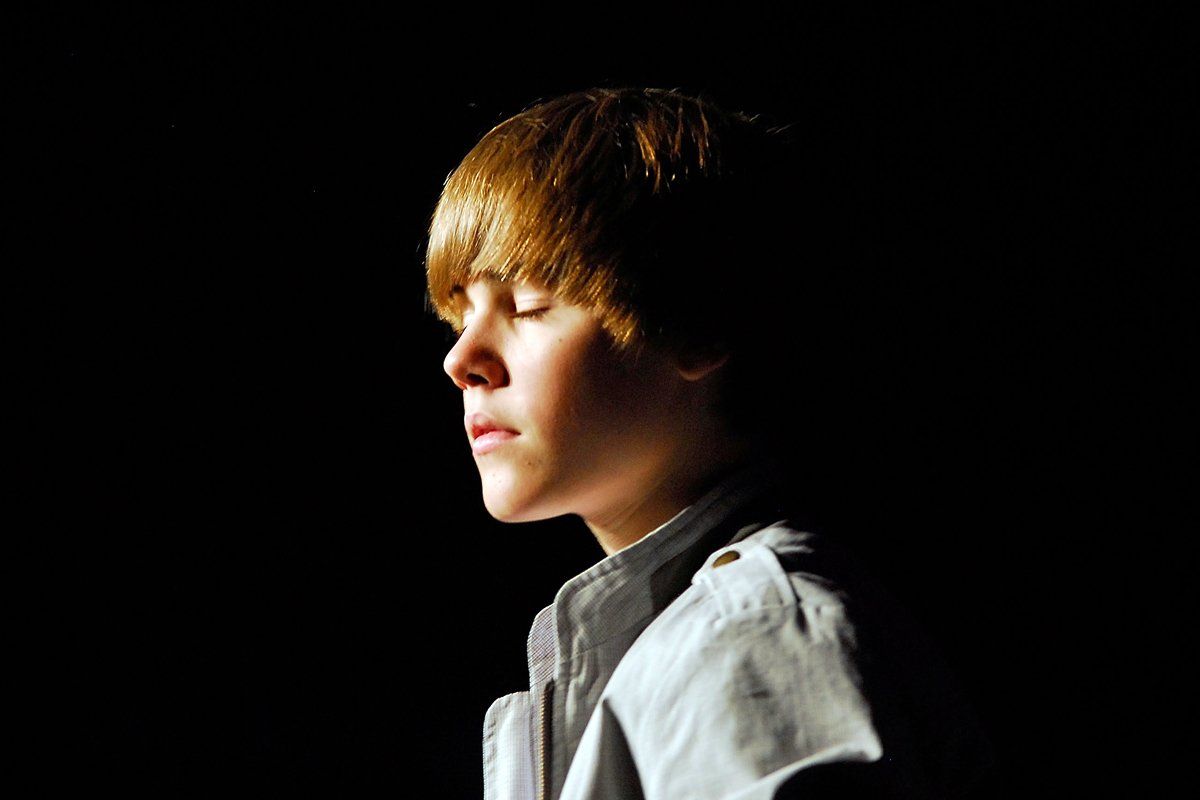 It may have occurred to you that our culture's attention span for all things Justin Bieber knows no limit. Now this latent suspicion has been proved beyond falsifiability. Consider the evidence: last month an amateur musician slowed down Bieber's piano-based single "U Smile" by 800 percent—to a run time of 35 minutes—and posted it on the audio-sharing Web service SoundCloud. Instead of the original's skip-along meter, the slo-mo version was awash with gradual waves of foreboding chord changes that called to mind some early American ambient and minimalist music from the 1960s. The Internet had a predictably frenzied reaction. Within weeks, even Bieber himself had posted an approving link to the track, after which it crossed the 1 million–play threshold. And here's the kicker: people actually sat still for it. "I can't believe I'm enjoying him!" went the cries of the Justin haters. "I can't believe I'm listening to something experimental!" wailed the Bieber faithful.
That bone-crunching sound you heard was contemporary composers—who have a tough time getting arrested on the Internet—slamming their laptops shut on their fingers. And no wonder: while the slowed-down "U Smile" is an interesting piece of pop appropriation, it's no great leap forward on its own terms, since minimalists and popular artists have been paying attention to each other for decades. Roxy Music's Brian Eno even put out a series of ambient and minimalist works on his own label in the 1970s. (The imprint's name, Obscure Records, was prophetic.) In case you're wondering: no, Bieber and his producers weren't cribbing from Michael Nyman (or even Eno). But that's the point. Minimalism's central tenet—a belief in the beauty of looping phrases that spring from clear tonal waters—has been absorbed deeply enough that it can be unconsciously reflected back to listeners via pop. The balladeer's dramatic tic of changing keys in the last chorus is no longer in fashion, outside of Nashville (and American Idol hamming). That minimalist impulse is even stronger in R&B and hip-hop, where rhythm changes often push melodic variation to the back burner. (Not for nothing was "Queens Get the Money," the opening track on Nas's last solo record, driven by a hypnotic piano riff right out of Steve Reich's playbook.)
The underreported half of the story, though, is that contemporary composers are still listening to their pop, too. A thrilling new effort from Reich, called "2x5," is a piece composed for electric guitar, bass, drums, and keyboards that grooves even in its most sophisticated passages. Whereas pop-informed classical works were once cynical crossover ploys, Reich says the mashup mindset is "no longer the devious thought of a producer and record label with bad taste."
As if to prove the point, newcomer Tristan Perich has just released "1-Bit Symphony," which, as its title suggests, is built entirely from the brittle, glitchy sound of one-bit audio electronics—a timbre not at all estranged from the ringtone. Perich's feat of engineering is both technical and aesthetic, as there is no actual "1-Bit" CD. Instead, the music comes housed in a jewel case filled with wires and a microchip. (Just plug in your headphones and the circuit jumps to full-volume blast.) The harmonic strategy of his five-movement work is more layered than the slowed-down "U Smile," though both share a broad family resemblance with early minimalism, just as they do with the bleeping, arpeggiated hook of "Hang With Me," the new single from underground Swedish pop maestro Robyn. Like her, neither Perich nor Reich has a tween star's following—though, with luck, the Bieber-as-minimalist audience now has the patience to grant them a few extra minutes.