The Big Apple Plants Bluegrass Roots to Grow the Future of Art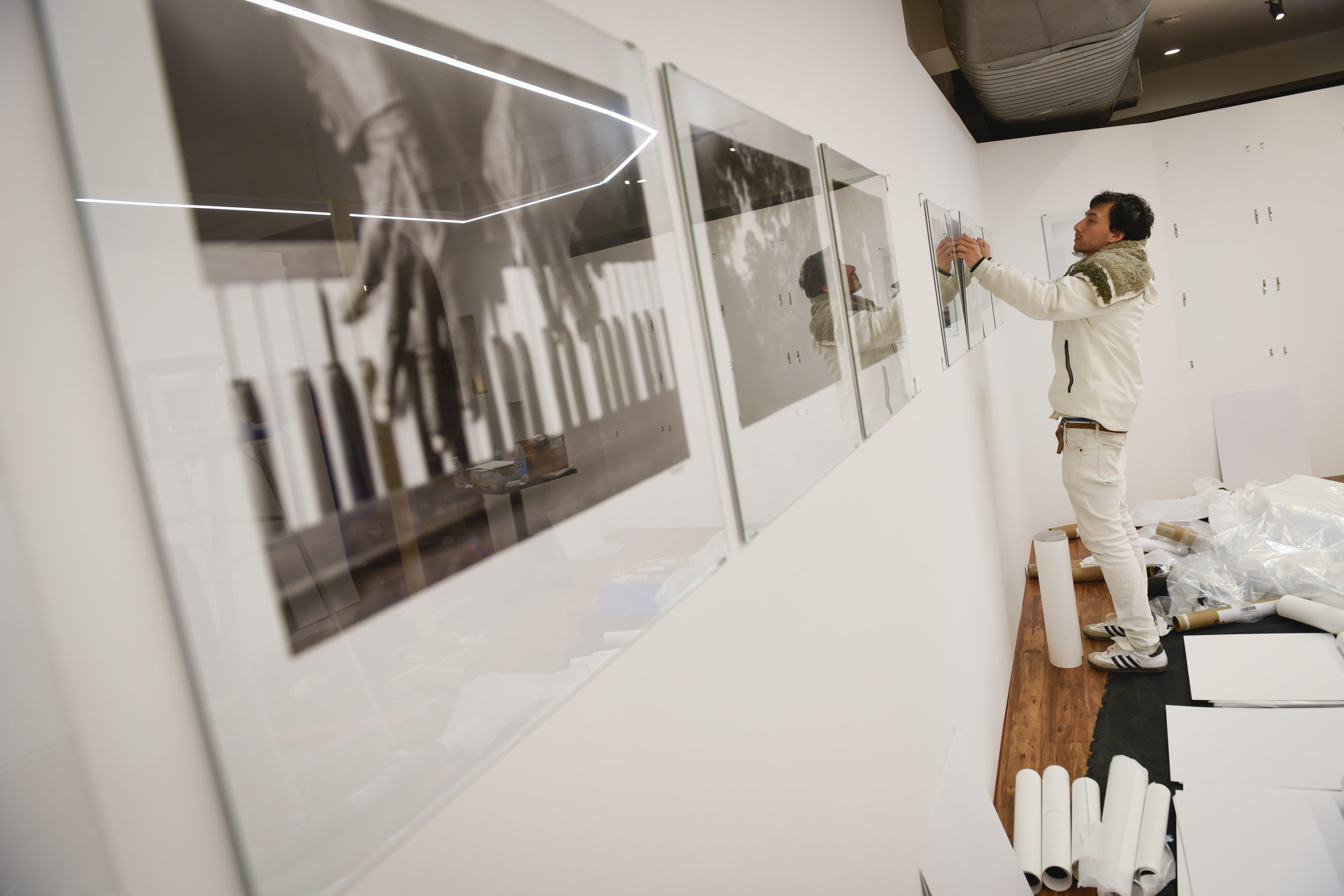 In a tumultuous time in this country when discourse and rhetoric seem to be driving a wedge between us instead of uniting us, perhaps universal languages like art and photography have the power to bring us together—and that's just what the unlikely bond of a rural photojournalism nonprofit and hip New York art gallery are proving.
The exhibition "Witness: Beauty in Truth" at the newly minted Ki Smith Gallery in Harlem amasses 70 images from some of today's more prominent photojournalists, like Nikki Kahn and Gary Hershorn, all up for auction to benefit the Kentucky nonprofit Boyd's Station, which provides housing and grants to emerging artists in a rural community down South. Also on display are the photographs of two past grant winners, bringing raw talent from the bluegrass state to the Big Apple.
The show is the result of the surprising union between New York cool kid and gallerist Smith, whose interventionist art projects got him banned for life from the Whitney Museum of American Art, and down-home photojournalist and Boyd's Station founder Jack Gruber, who has won awards for his work as staff photographer at USA Today. The duo met through collector Lisa Bardin, and led to Gruber bringing his nonprofit to New York.
Boyd's Station began two years ago under Gruber, a native of Boyd, Kentucky, an unincorporated community of roughly 50 people. The nonprofit aims to "cultivate the arts in the bluegrass of Kentucky" by providing assistance to aspiring local photojournalists. This fostering of young talent in rural America piqued Smith's interest.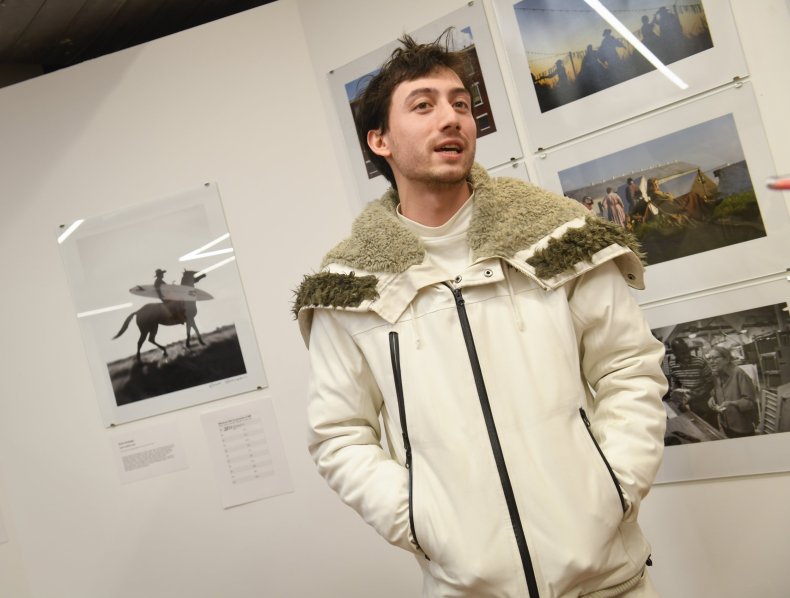 Smith drove 12 hours from New York to the Kentucky county of Harrison, where he became impressed with the local artists. "It's very easy here in New York to be like, Oh, what a great world this is," he says of his attitude before he went down South. "But then very quickly you realize like, Oh, whoa, we [New Yorkers] are the weirdos. They [people in rural America] are not the weirdos, we are."
Smith commented on how in such a divisive time, communication is key to bridge cultural gaps. "To go down there and have a conversation with these people, you see they are more receptive than you'd imagine," he says. "And then when you put things into terms that are very universal, like art or photography, these are things that people can really start connecting and bonding over."
To help the next generation of photojournalists in Boyd, Smith offered up his Harlem gallery to Gruber, who used his connections to bring Pulitzer Prize-winning photographs to the masses, and to lend legitimacy to the work in an art context.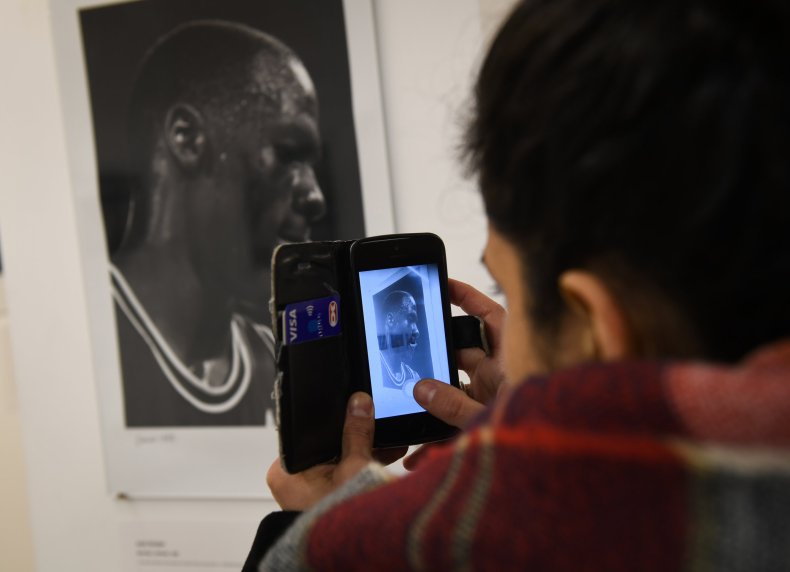 "None of this [photography] has probably ever been on a wall. It's never been in a gallery. They've been in newspapers, they've been awarded the Pulitzer Prize. They've been in World Press—but they've never been signed and hung on the wall," Gruber says of the work currently up for auction—photos depicting seminal events in culture and history, from the rainbow-lit White House after the Supreme Court decision to legalize gay marriage to an almost primordial shot of pristine nature in Yosemite National Park.
"Photojournalism is in its way art, but it's art that tells a story," Gruber opines. "But people just sometimes don't respect photojournalism as an art form."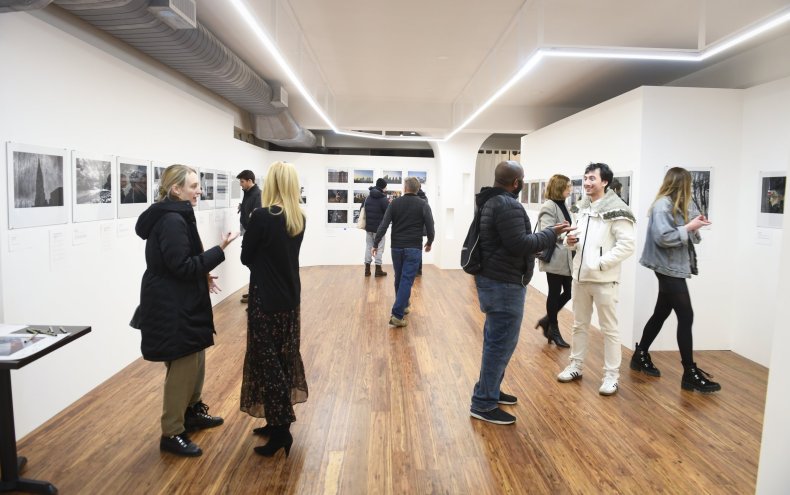 In this setting, it's hard to deny the impact photojournalism can have, and that it can be equal to or sometimes even more powerful than some pieces of fine art. Yet because of usage rights, and the impression that the images are reportage only, even award-winning photographs can be easily forgotten in the archives of the Associated Press. "This is the only place in the world I could actually buy one of these photos," said Emmy Award-winning journalist Roberta Oster as she roamed the gallery.
That's what makes Boyd's Station such an important endeavor, because it's both supporting artists in a rural community and supporting photojournalism as an art form, an aspect of the work as easily overlooked as the residents of that area of the country. Gruber also aims to archive the works of the young photojournalists his nonprofit is supporting to preserve the cultural heritage of this rural community. "Every year from now until whenever, there'll be another group of kids coming in and another group of mentors," he says. "And this collection of photographs is being collected and we are archiving them with a university in Kentucky, creating this as a public document."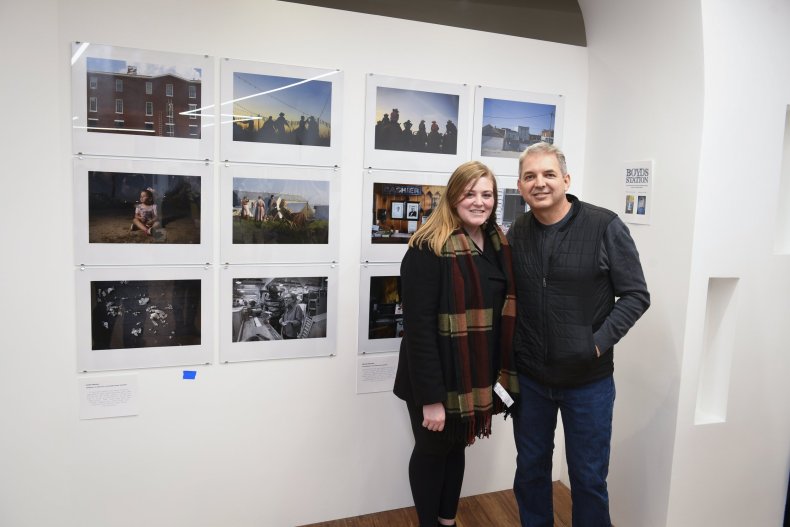 The symbiotic relationship between a renegade artist/curator and bluegrass altruist illustrates that the future lies not necessarily in corporate collectors pulling the puppet strings of the art world, but in communities coming together from different walks of life and different parts of the country to inspire the next generation of talent in art, journalism and beauty.
"With the NEA under attack, this effort seems like the antidote that will allow young talent to be fostered for the future," said gallery-goer Thomas Dunning.
I was able to speak to one of last year's recipients of Boyd's Station's grants, Arden Barnes, at the opening, where she showed me the spellbinding photographs of cigarette factories, Civil War reenactments and old hotels she did while residing there.
"I've definitely become a better storyteller…." Barnes says of the program and its impact on her burgeoning photojournalism career. "It's about finding the interesting in the ordinary, which is important."
There will be a series of events at Ki Smith Gallery supporting "Witness: Beauty in Truth" through March 9. For more information and to bid on the works up for auction, click here.