The Big Ass News Uses Kim Kardashian to Make You Care About Stuff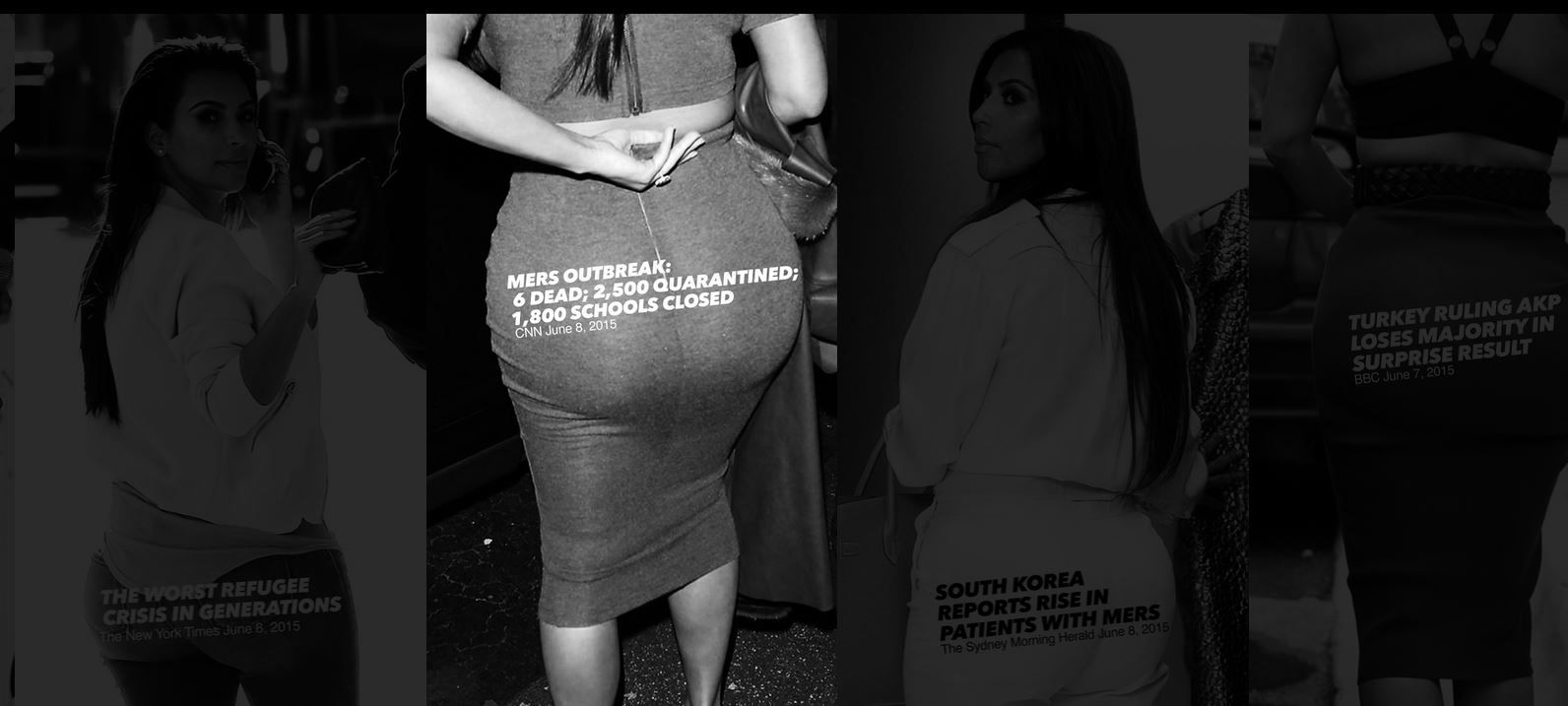 The Big Ass News website, created three days ago, is yet another news aggregator with a very particular design feature. It gathers important news headlines from around the world ("Suicide Bomber Attack Egypt's Tourist Site," "The Worst Refugee Crisis in Generations," "Kiev Gay Pride March Attacked") and, to promote them, uses one of a few objects that people seem to really care about. Namely, Kim Kardashian's ass.
Basically, that's all there is: a bunch of photos of Kardashian with headlines accurately placed on the rear. Obviously, it's not as much an actual news medium as it is a commentary on the state of American media.
The project was created by Jennifer Garcia and Carl Larsson, two freelance art directors from New York, as a "cultural wake-up call and an immensely accurate grasp of the attention span of America," Larsson wrote in an email to Newsweek.
"The idea is simple: Kim Kardashian's ass gets more attention than important world issues," he added. "So we wanted to use that 'huge platform' that Kim Kardashian has in the media to spread awareness for news we should pay attention to as a global community." Larsson also pointed out that The Big Ass News isn't affiliated with Kim Kardashian or her family.
So far the project has just started getting attention, attracting 1,500 likes on Facebook, but it seems that it definitely has more viral potential.