8 Shows to Watch Since 'The Big Bang Theory' Is Ending
The Big Bang Theory is ending after Season 12, but fortunately, with so many television shows, both old and new, there is plenty to watch when you miss the CBS comedy.
Mayim Bialik, who plays Amy, posted a video about The Big Bang Theory ending Sunday. The series premiered in 2007, with two of its main characters, physicists Leonard (Johnny Galecki) and Sheldon (Jim Parsons) meeting their new attractive neighbor, Penny (Kaley Cuoco), and follows them and their friends. If you're dreading saying goodbye, here are eight series to watch to fill the hole left in your heart by the news.
Young Sheldon (2017–Present)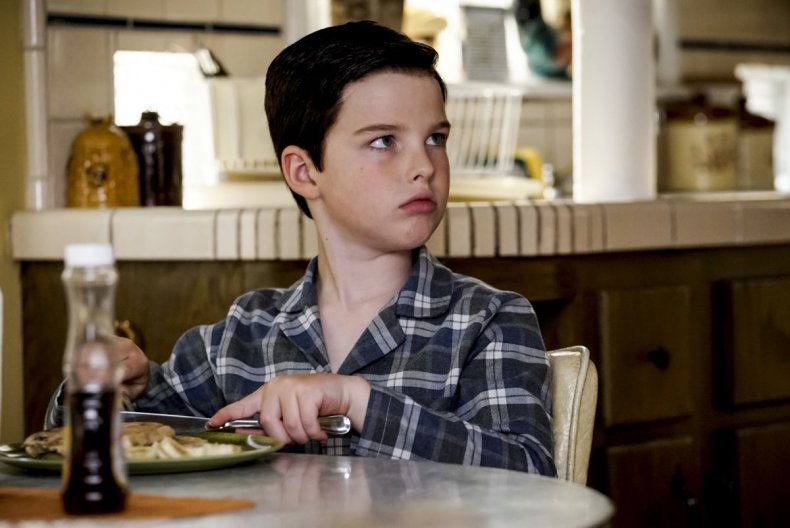 The Big Bang Theory spinoff follows Sheldon Cooper (Iain Armitage) as he starts high school at the age of 9. Its second season premieres Monday, September 24 at 8:30 p.m. ET and moves to its regular time period, Thursdays at 8:30 p.m. ET, on September 27 on CBS.
Silicon Valley (2014–Present)
The comedy follows a computer programmer and his friends. His game-changing algorithm becomes the subject of a bidding war. The series will return to HBO for a sixth season.
Modern Family (2009–Present)
If you're looking for an ensemble comedy, the ABC series is funny, smart and entertaining. It returns for its 10th season on Wednesday, September 26 at 9 p.m. ET, and there have been discussions about the series continuing beyond that.
Mom (2013–Present)
The comedy about a mother and daughter who work to stay sober and rely on their Alcoholics Anonymous support system has comedy, heart and a great cast. The series returns for its sixth season on CBS on Thursday, September 27 at 9 p.m. ET.
Will & Grace (1998–2006, 2017–Present)
The NBC comedy about Will (Eric McCormack), a gay lawyer, and his roommate, Grace (Debra Messing), a straight interior designer, returned with just as many laughs as in its original run in 2017. Just like the Big Bang Theory's apartments are the center of many of its amusing scenes, Will and Grace's apartment is iconic and at the heart of the series. Its 10th season premieres Thursday, October 4 at 9 p.m. ET.
The IT Crowd (2006–2013)
If you're looking for a show about geeks and an attractive woman, this British series revolving around a company's IT department is streaming on Netflix.
The Guild (2007–2013)
If you're looking for a series about geeks and gaming—much like the Big Bang Theory characters like gaming—check out Felicia Day's web series, available on YouTube and DVD.
Friends (1994–2004)
If you're looking for an ensemble series about a group of friends and their relationships that's easily accessible, look no further. It's streaming on Netflix, and reruns air daily on multiple channels, including TBS and Nickelodeon.