'Big Bird Is a Communist': Muppet Vaccination Draws Backlash From Republicans, Conservatives
Fictional Sesame Street character Big Bird's announcement Saturday that he has received the COVID-19 vaccine drew swift backlash from hard-right Republicans led by Texas Senator Ted Cruz.
Vaccinations for U.S. children between 5 and 11 years old began this week after the U.S. fully approved the Pfizer-BioNTech vaccine for the age range. Sesame Street, which has previously launched vaccine ad campaigns, deployed two of its most popular characters to encourage parents to vaccinate their kids.
"I got the COVID-19 vaccine today! My wing is feeling a little sore, but it'll give my body an extra protective boost that keeps me and others healthy," tweeted Big Bird, a walking, talking yellow bird character who's supposed to be six years old. "Ms. @EricaRHill even said I've been getting vaccines since I was a little bird. I had no idea!"
Elmo, another Muppet character who's three years old, added that he was "happy to learn that friends can get the COVID-19 vaccine now, and soon Elmo can too!"
Their seemingly innocuous pro-vaccination tweets quickly sparked a surreal yet predictable culture war on social media, with Big Bird receiving the brunt of Republicans' ire.
"Government propaganda...for your 5 year old!" Cruz responded.
Arizona state Senator Wendy Rogers, a pro-Trump Republican, tweeted, "Big Bird is a communist."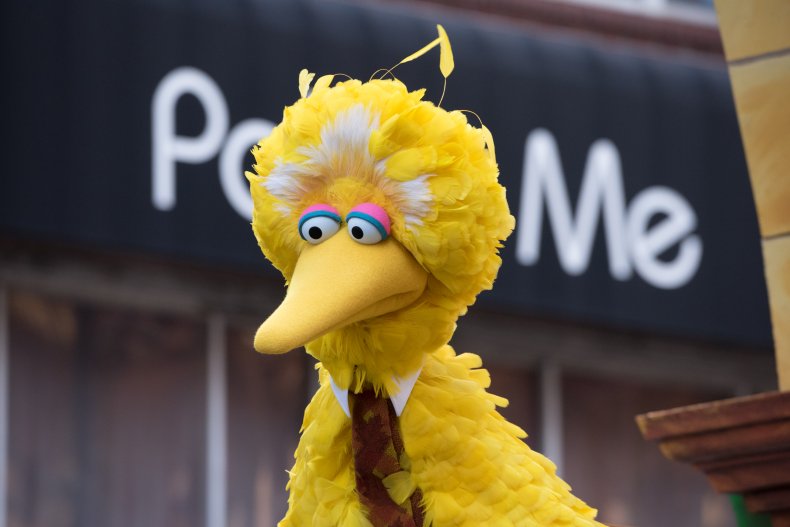 Tennessee Republican congressional candidate Robby Starbuck suggested that Big Bird could die from the vaccine. "*7 days later* Big blood clot Bird is served!" he tweeted.
As liberals praised the show for promoting the vaccine, other conservative personalities joined in on the attacks against the children's television characters.
Fox News contributor Lisa Boothe accused Big Bird of "brainwashing children who are not at risk from COVID," calling it "twisted."
Republican lawmakers, who consider vaccine mandates as federal overreach and an infringement on personal freedoms, have pushed back on President Joe Biden's vaccine rollout efforts, forcing the public health issue into the realm of partisan politics.
As the Delta variant spread across the country this summer, Republican skepticism of the vaccine grew so loud that some polls found almost 50 percent of GOP voters were unlikely to get vaccinated.
Conservative personalities, including Fox News hosts, have widened the red/blue divide in vaccination rates. Last month, TV anchor Neil Cavuto pleaded with Fox News viewers to get vaccinated against COVID-19 live on-air after becoming infected with the virus, which drew mixed reviews from the audience of a network whose hosts have undermined the efficacy of vaccines and compared mandates to apartheid.
Among vaccinated people, the chances of becoming infected with the virus and developing a serious or fatal case is much lower, but it's not guaranteed. Additionally, some of the longer term effects of the virus, sometimes called "long COVID," are still not well understood.
Newsweek reached out to Sesame Street for comment.