Big Boy Toys: Encore 'Radio' Makes the World Your Jukebox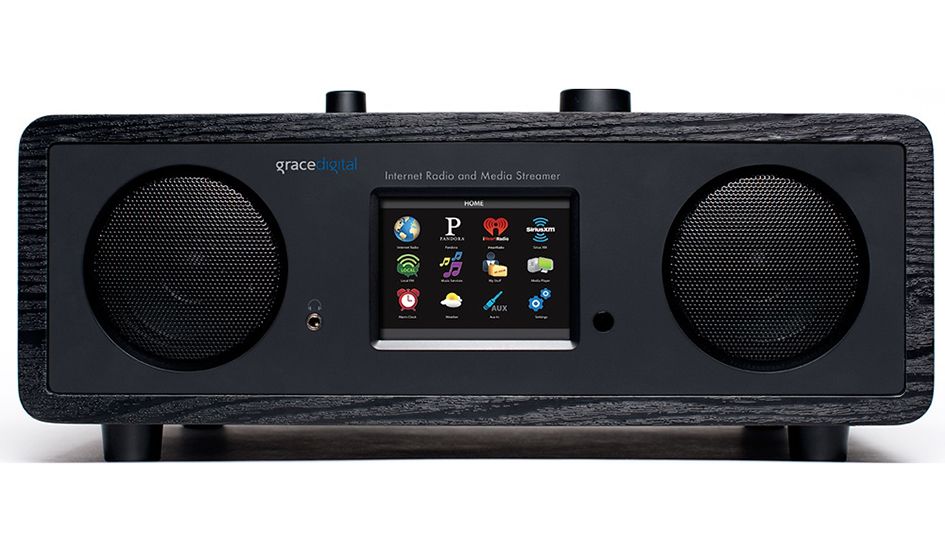 Some 35 years ago, I had what one might call a near-Alexander Graham Bell moment. While waiting in my Rambler for a friend to emerge from his house, I twiddled the car radio knob, looking for some cold-chilled music that would alleviate my frustration. I must have been waiting over 20 minutes for my preening pal, and we were just going to play tennis! That's Hollywood for you.
I struck out swinging. There was nothing to listen to but soporific pop songs and screaming, commercial-laden news headlines. What I wanted to hear was some restive Ravi Shankar sitar music or maybe the Bill Evans Trio, but what were the odds? I lived in a cultural wasteland with no hope of finding that which my parched soul so desperately needed.
But what if, I mused silently, one had a radio dial with no redundancy – classical on one end, blues next door, then jazz, African, polkas and yes, even pop music. A true democracy of the airwaves, something for every race, color and Creedence fan. Yes, you might say I'm a dreamer, but I wish I was an inventor instead. If I had any vision, I'd have created "Internet Radio" on the spot and become Bill Gates's BFF.
Well, it took the better part of four decades, but my bedside Grace Digital "Encore" Wi-Fi Music Player – a humble, black wooden box with some 18,000 radio stations inside – is a true embarrassment of musical and cultural riches. My man J.P. Sartre would have sympathized – I wanted freedom of choice and wound up buried in an avalanche of aural alternatives. I had finally become an existentialist and I wasn't even wearing a beret!
As I sit here typing these words, I'm using the Encore's remote control to scroll through a list of 50 countries and their respective radio stations: Monaco to Monserrat, Honduras and Hong Kong – even Vatican City broadcasting in nine different languages. Right now I'm listening to some soulful cat chanting what sounds like a minor-key prayer courtesy of Radio Gafsa in Tunisia. No Justin Bieber, nary a John Mayer or Glenn Beck, and vive la difference.
To boot, this thoroughly modern ham-radio has push-button interfaces for Pandora or I Heart Radio, even XM Radio, if you are a paid subscriber. There's a USB port if you happen to have a jumping-jack flash drive loaded with Rolling Stones tracks, and the Encore also doubles as a clock radio, with seven alarms and a snooze bar. Wake up to Ukrainian news stations being stormed by insurrectionists if you really want to get to work on time.
Sound quality is surprisingly rich for a humble wooden box – Grace has equipped the rig with a class-D digital amplifier, dual-3-inch tweeters and a bottom-facing 4-inch woofer. Encore will remember 100 of your favorite stations, and can wirelessly stream music from your computer or you can use the Aux-In jack to connect an iPhone or mp3 player. Tune into your home Wi-Fi network and you're ready to scroll – from podcasts to pollen reports.
If you're a bona fide laze-about like me, you'll avail yourself of Grace's remote control iPad app. Even though Encore already has a nice 3.5" color LCD screen, the truly indolent will want to stretch out in bed without having to crane one's neck to see if it's Somalia or Savannah kicking out the jams. An optional rechargeable battery pack gives you six hours of poolside music, as long as you're in reach of the old wireless router. Just $250 bucks gets you an all-you-can-hear, perpetual musical buffet. Bring your own spork.