Big Boy Toys: The Samsung Galaxy S5 Is Calling Me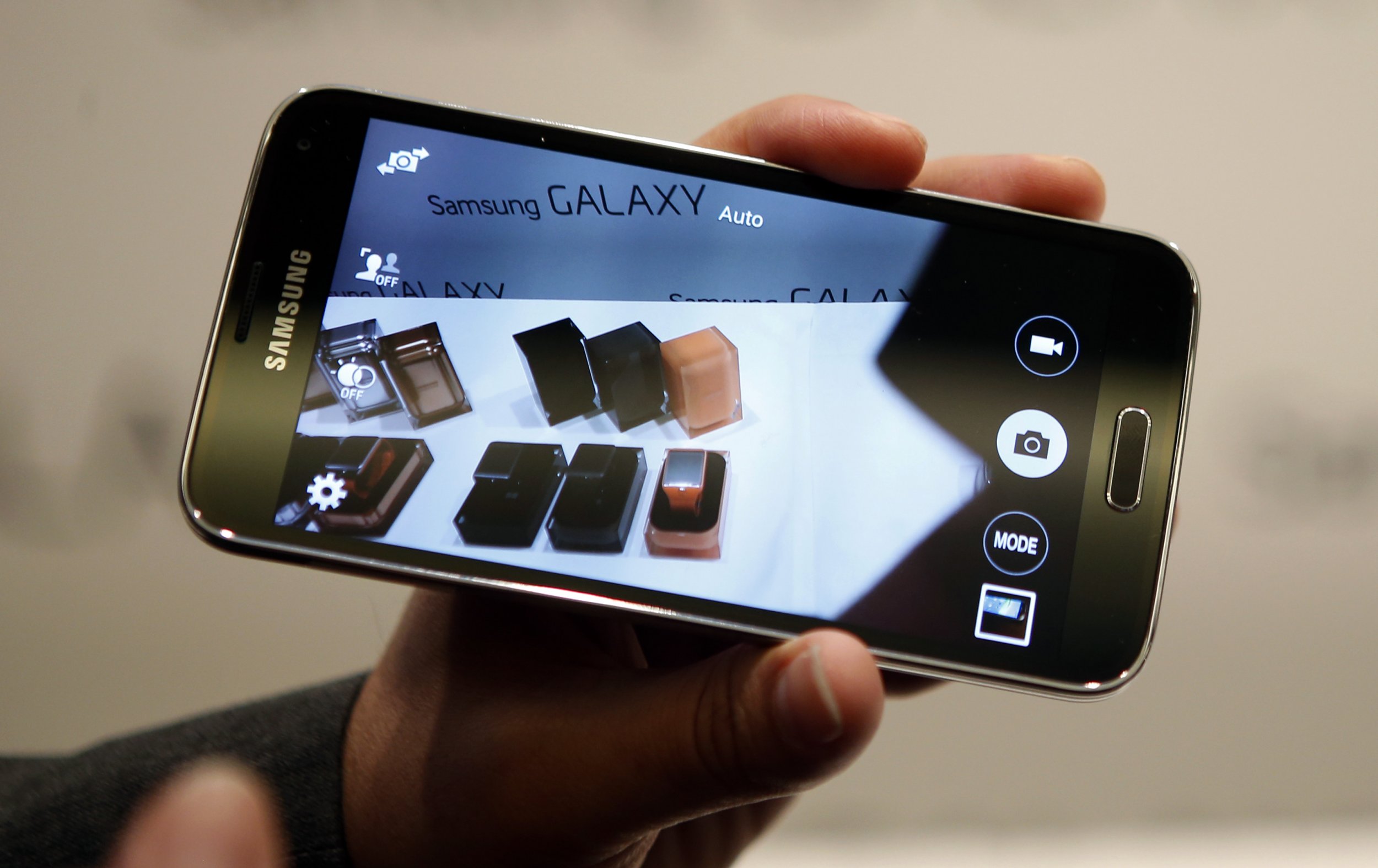 Calling the Samsung Galaxy S5 a phone is like referring to a Ferrari Testarossa as a horseless carriage. Sure, you can ring up a hardware store with it and ask if they carry stud finders, but you can also take a selfie, then Photoshop it into a wannabe Warhol litho while simultaneously playing Crazy Taxi and binging on a full season of Storage Wars. Ain't modern life grand?
Even so, technophile hairsplitters may protest that there's nothing spanking new under the hood of the Samsung S5 when compared with its big brother—last year's S4—and that is hard to refute. Most leading entries in the field—the iPhone 5, HTC One (M8), Nokia Lumia—pretty much compete on an increasingly level playing field nowadays.
And I was pretty happy with my S4, so what would compel me to invest in its successor unless I missed having, say, a dedicated fingerprint scanner? Yep, the S5 purportedly knows you by your trademark whorls and loops, though after three unsuccessful swipes you will have to type in an old-school password, an analog indignity in a gone-digital world. They've got to work on that a tad.
Another new hardware feature on the S5 is a heart-rate sensor, a kind of minor-league fitness tracker that Samsung's Gear Fit smart watch easily outperforms. If you do want to measure your standing heart rate and don't have a stethoscope and stopwatch handy, the S5 would certainly do in a pinch. (You could also hire a private nurse.) But more than anything, its presence bespeaks technology's need to bell-and-whistle us to death rather than deliver the same gizmo year in and out.
As with other smartphones of its class, the S5 is pretty much waterproof, which is a good thing for Misters Magoo. (I once marinated an iPhone in a very dry martini for five minutes, making my speech sound slurred even when I was stone sober.) Samsung does have an answer for Apple's Siri in its "S Voice" digital assistant, though the preinstalled Google Now app may actually be slightly more attentive when it comes to whispering sweet nothings to your microchip.
As for the de rigueur guts of the unit, the 5.1-inch 1080p, Super AMOLED screen is like digital cut crystal in its clarity; a Snapdragon 801 2.5-gigahertz quadcore processor is both fast and furious; and the 16-megapixel camera with a new ISOCELL sensor performs great in low light but—uh-oh!—is also beset with a "Camera Failure" message that the company is taking great pains to address. Someone in Seoul is going to walk the plank for that mega-glitch.
Last and perhaps least in this era of 140-character, monosyllabic cant, the S5 works perfectly well as a phone, for those of us logorrheic dinosaurs who still speak and listen instead of tapping out Morse code. Sound quality is loud and clear for phone calls, though the internal speaker is less fit for music reproduction than some of its competitors. If you really want to get the super-bad party started, bring along a Bluetooth speaker, like Logitech's UE Boom, and stream some vintage James Brown. Add malt liquor and stir.