Big Boy Toys: Sony's a6000 Is a Camera for Enthusiasts With Some High-End Features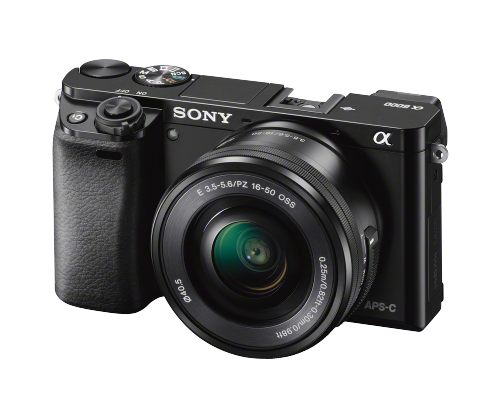 I hate to admit to being anything less than an Ansel Adams in my own mind, profligately pointing and shooting my cellphone or digital camera at anything vaguely pictorial. The results are as one would expect: everything looks average—no depth of field, no deep contrasts, focus just crisp enough but not laser-, or even razor-sharp. Might as well be shooting with a Kodak Instamatic.
Ah, but technology soldiers on in its quest to make things both better and smaller at the same time, as Sony has done notably with its new mirrorless, a6000 digital camera, a powerful yet totable body with a sensor as big as all outdoors. Lenses are interchangeable and come in many focal lengths, the standard being a 16-50mm E-mount power zoom.
Sensor size—akin to the CPU in your computer—walks tall in the digital imaging world, but housing one in a body small enough for well-meaning amateurs is another matter altogether. The big boys generally use the bulkier DSLR (digital single-lens reflex) cameras, with their mechanical movable mirror system. That takes up a lot of real estate.
The advantage with a DSLR is that you see the image directly through the lens, not an approximate preview on an often grainy LCD screen. The Sony a6000 uses an APS-C image sensor format, which, in layman's terms, means more efficient light-gathering and faster and sharper autofocus. But without a cumbersome mirror, you won't get a hernia hanging this jewel around your neck.
Sony is taking dead aim at those of us "enthusiasts" who eschew the entry-level snapshooters but who don't need the kind of heavy (literally) artillery required to shoot a day's worth of pictures of, say, Gisele Bundchen or LeBron James. For most of us, capturing sharp images in natural light without having to tweak the settings pretty much fills the bill. Think candlelit birthday parties and glorious sunsets.
Sony's a6000 has all of the de rigueur bells and whistles—1080/24/60P video; an OLED viewfinder and tiltable LCD screen; it also boasts the latest Bionz X processor (sounds more like a Marvel Comics villain), which facilitates a maximum sensitivity speed of ISO 25600. Again, in plain English, that means you can almost photograph your dreams in a darkened room, such is the light-gathering magic of the big chip inside this sleek and stylish camera. $649—body only.