'Big Brother' 2019 Cast Spoilers: Meet The Reality Show Houseguests for Season 21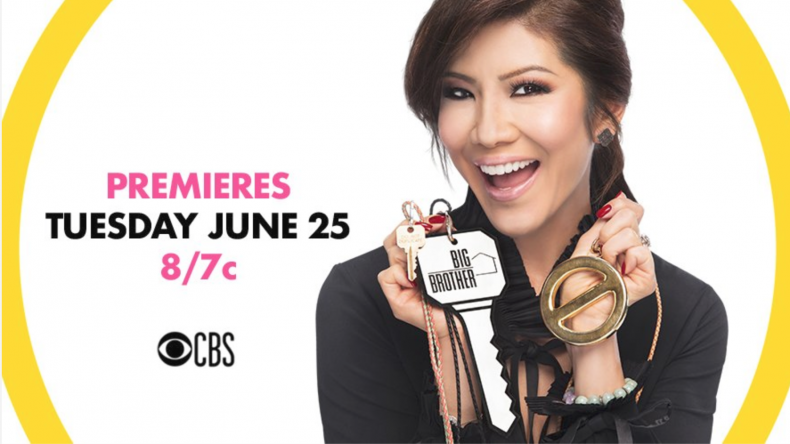 The Big Brother Season 21 cast list was announced Monday morning, and proved this season will not be an all-stars cast, or feature any old houseguests. A group of fresh faces will enter the Big Brother house in front of American viewers on June 25 and vie for a $500,000 prize. The game is sure to feature dramatic moments of backstabbing, betrayal, showmances and more as the season unfolds through the summer. Here are the houseguests that will make this summer interesting.
All bio information was provided by CBS, who surveyed the houseguests before they begin the game.
Jack Matthews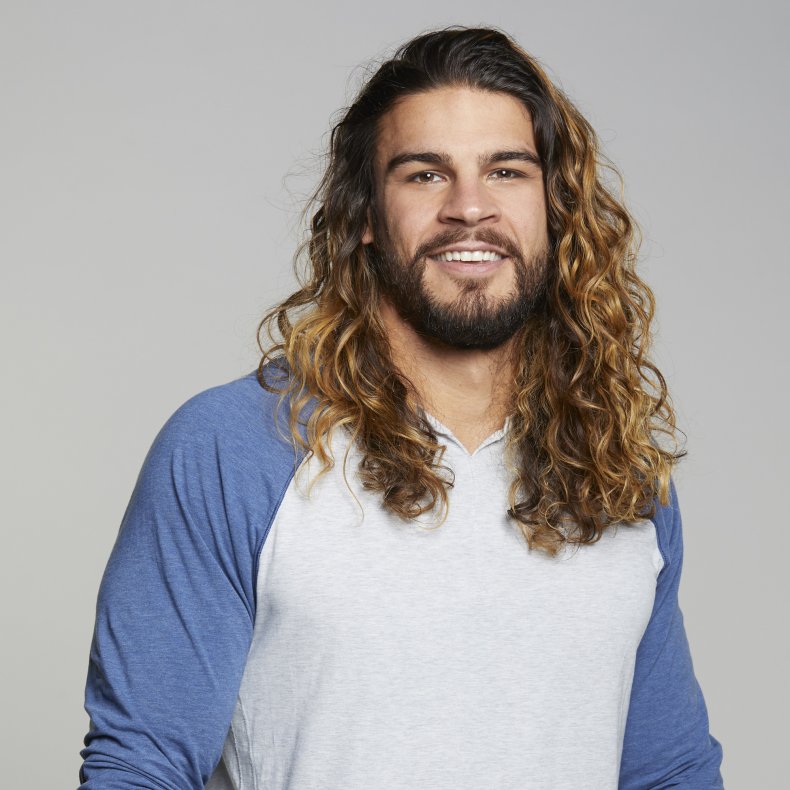 Age: 28
Occupation: Fitness Trainer
Strategy: Matthews has a simple strategy, according to his pre-show conversation with CBS. In his bio, he wrote he'll "Be honest, have integrity and good character."
Fun Fact: Matthews included a fun fact that shared he can wiggle his ears.
Cliff Hogg III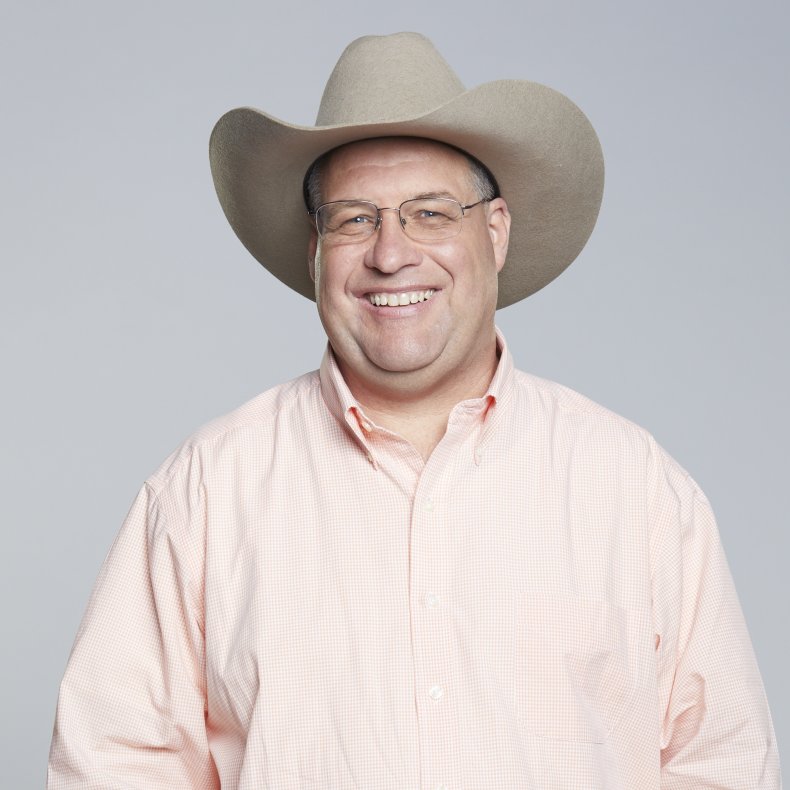 Age: 53
Occupation: Petroleum Engineer
Strategy: Hogg is one of the only houseguests to say he's ready to shake up the house in order to get drama started. His strategy is to "present myself as a loyal soldier to one of the more strong players while creating enough chaos and paranoia to have people pointing fingers and targeting each other."
Fun Fact: Hogg has a wild past, and revealed not only did he learn how to drive at the age of seven, but he's also swam with alligators in the past.
Nick Maccarone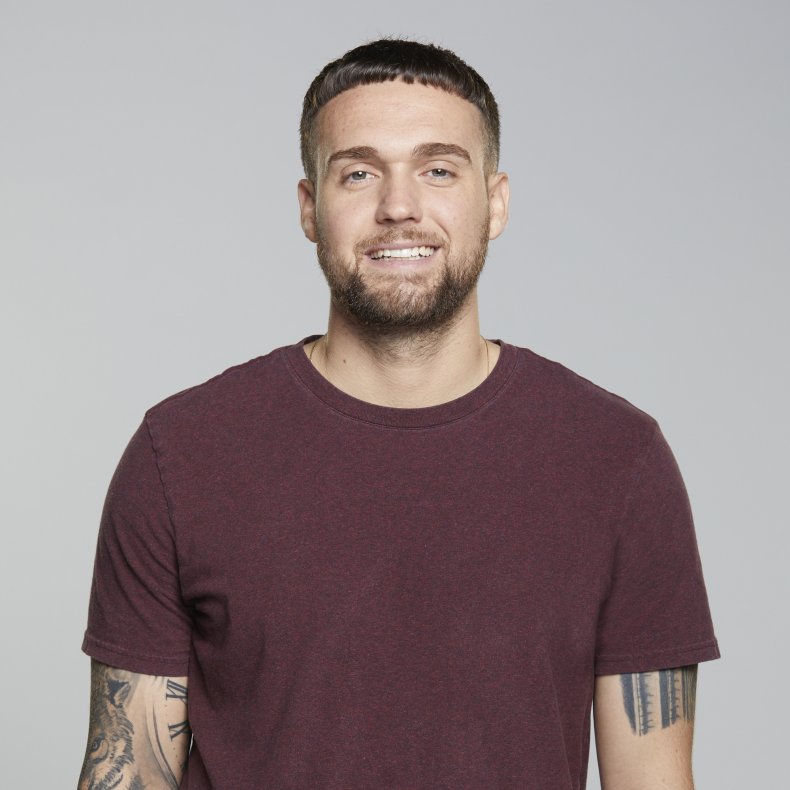 Age: 27
Occupation: Therapist
Strategy: Maccarone has a unique strategy this season, one he's picked up from some of the show's former winners. He explained the key to success will be pretending you don't want to be the Head of Household, winning the title, and the nominating whoever the majority of the house wants to see gone. It seems playing to the masses will be his key.
Fun Fact: Maccarone is big on sports, from football to bowling. He's bowled five 300 scores in his lifetime, and even trained to be an NFL scout.
Sam Smith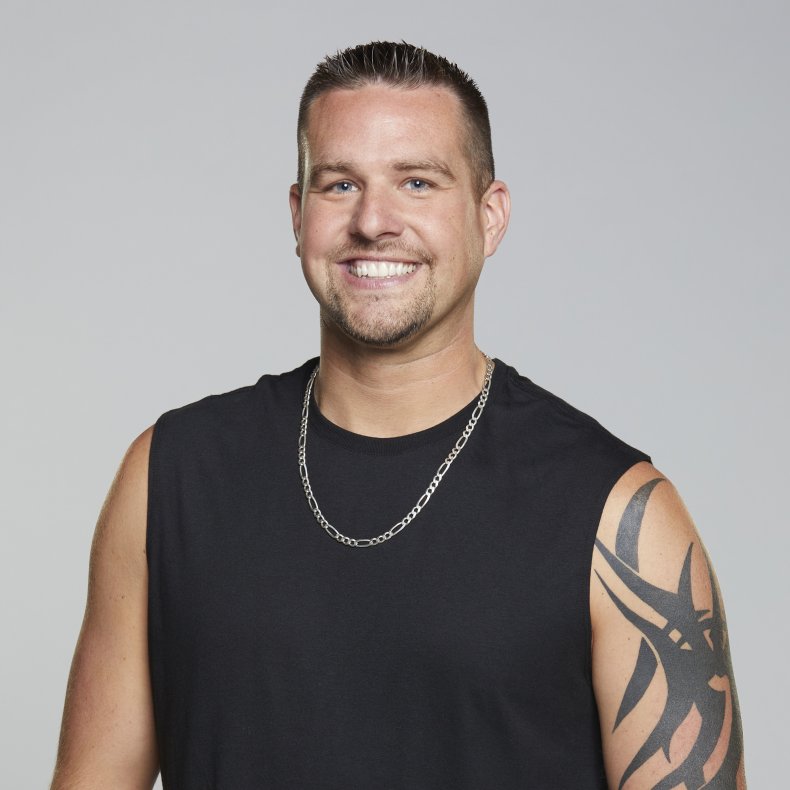 Age: 31
Occupation: Truck Driver
Strategy: Smith has competing ideas for how he sees himself playing the game. He told CBS his strategy is to "be true, and be a little bit of a rat for my alliance."
Fun Fact: One of Smith's favorite things to do is have friends over for pool parties. He'll have no lack of that in the Big Brother house, if the show's signature backyard pool makes an appearance this season. He also said the hardest thing about being on the show will likely be missing his family.
Jackson Michie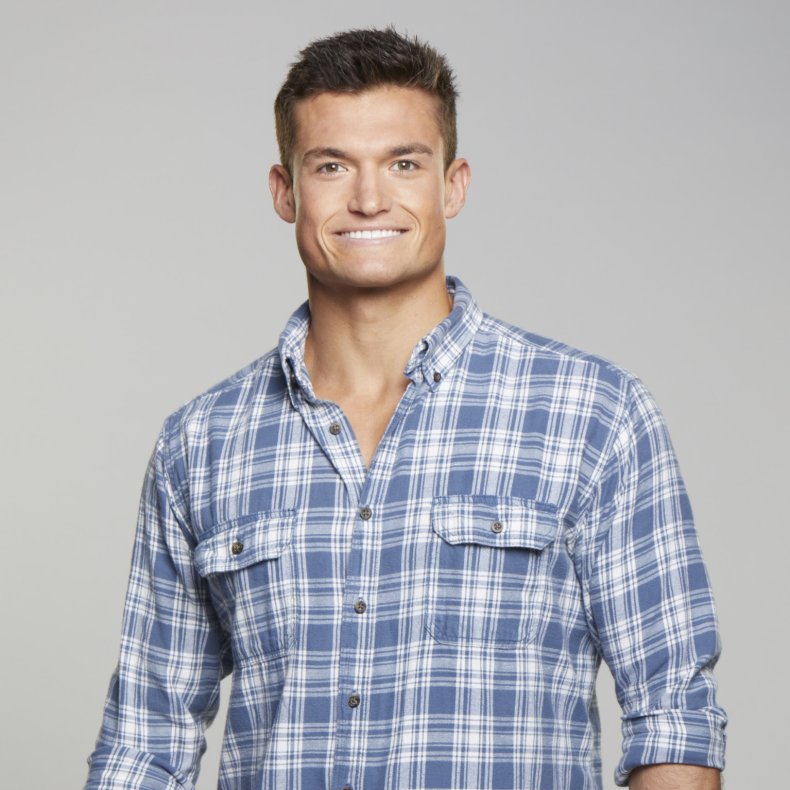 Age: 24
Occupation: Server
Strategy: Michie intends to lead with physical talent in competitions in order to succeed this season. He noted that some former physical competitors became targets because of their athleticism. He wants to keep that in mind. He's also up for playing a thoughtful social game, and winning the other houseguests over through friendship.
Fun Fact: Michie is religious, and wishes he was able to stream masses on Sundays in the house. He also claims he can shotgun a whole beer in under three seconds.
Kathryn Dunn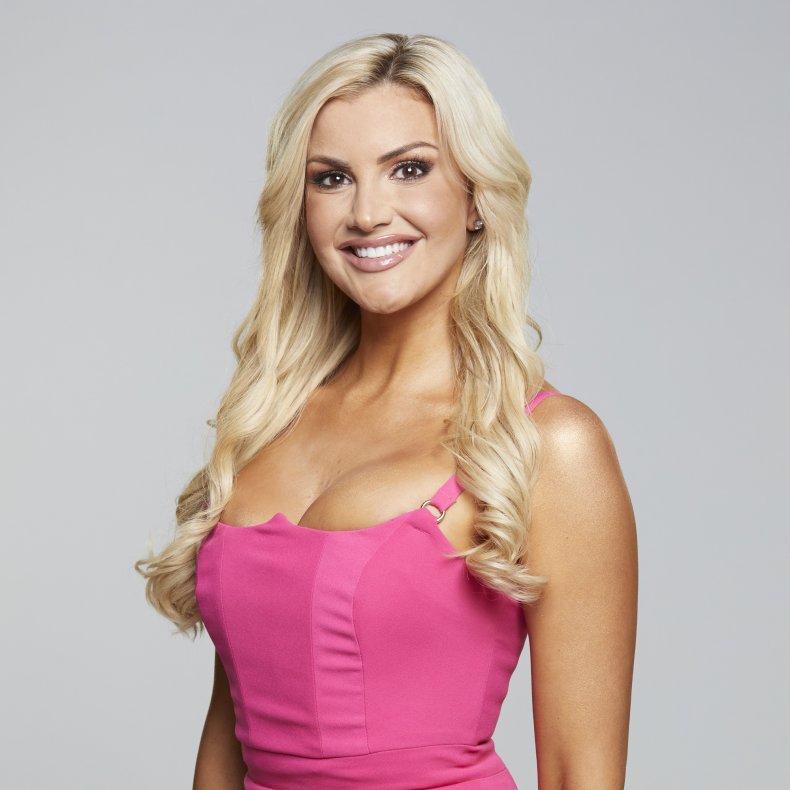 Age: 29
Occupation: Digital Marketing Executive
Strategy: Dunn plans to "stay under the radar" for as long as she can. She explained attracting too much attention at the start will get any loud, attention seeker sent home.
Fun Fact: Dunn once trained to become a Dallas Cowboys Cheerleader. She also has a student pilot license.
Isabella Wang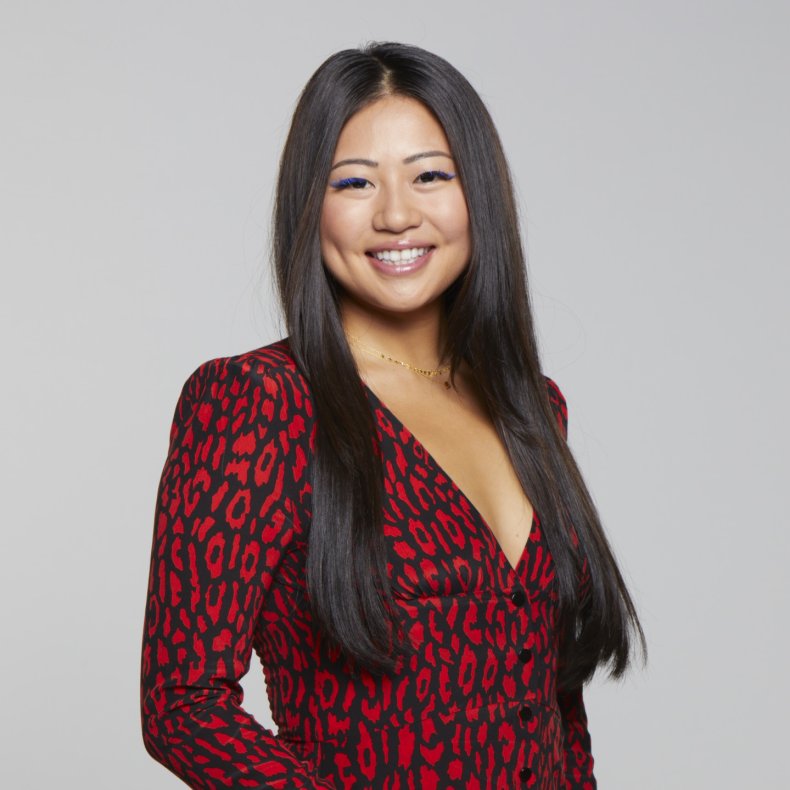 Age: 22
Occupation: Public Health Analyst
Strategy: "Bribery."
Fun Fact: Wang's biggest wish for this season is to have someone in the house to replace her false eyelashes. In her pre-show interview with CBS, she said they must be done every two or three weeks or she will "look like a thumb and not a pretty houseguest." She's also hiked Mount Kilimanjaro, but her mother doesn't know.
Nicole Anthony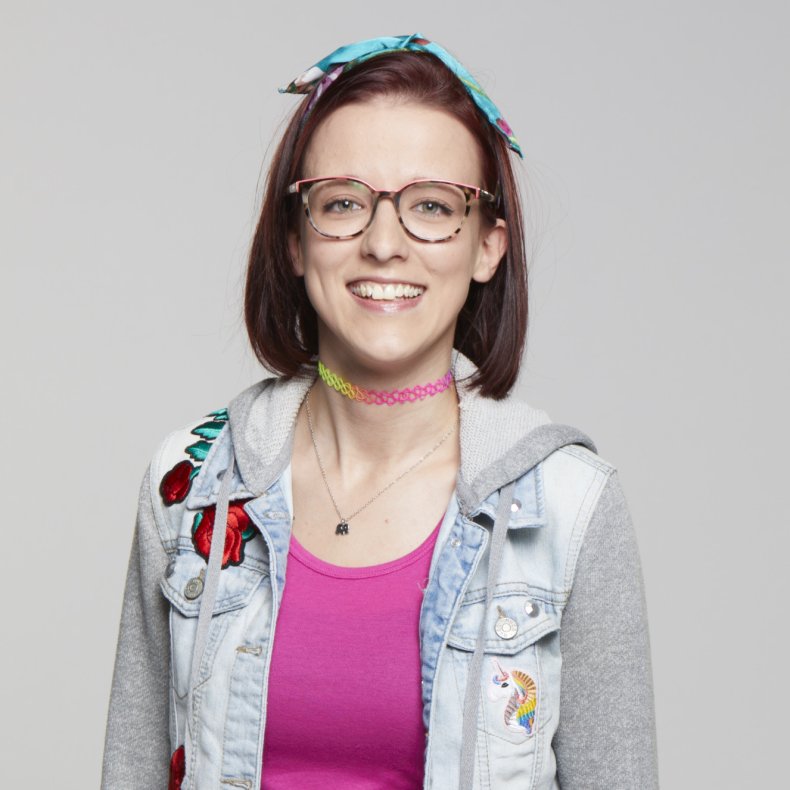 Age: 24
Occupation: Preschool Aide
Strategy: Anthony plans to mix a social and genuine game with a bit of harsh gameplay. She takes note from her favorite former player, Paul Abrahamian. In her game, she'll aim for developing honest connections, but also remembering there's a game being played, and some harsh moves may be necessary.
Fun Fact: When she was younger, Anthony called 911 when her parents wouldn't give her what she wanted. Another time, she locked them in the basement.
Tommy Bracco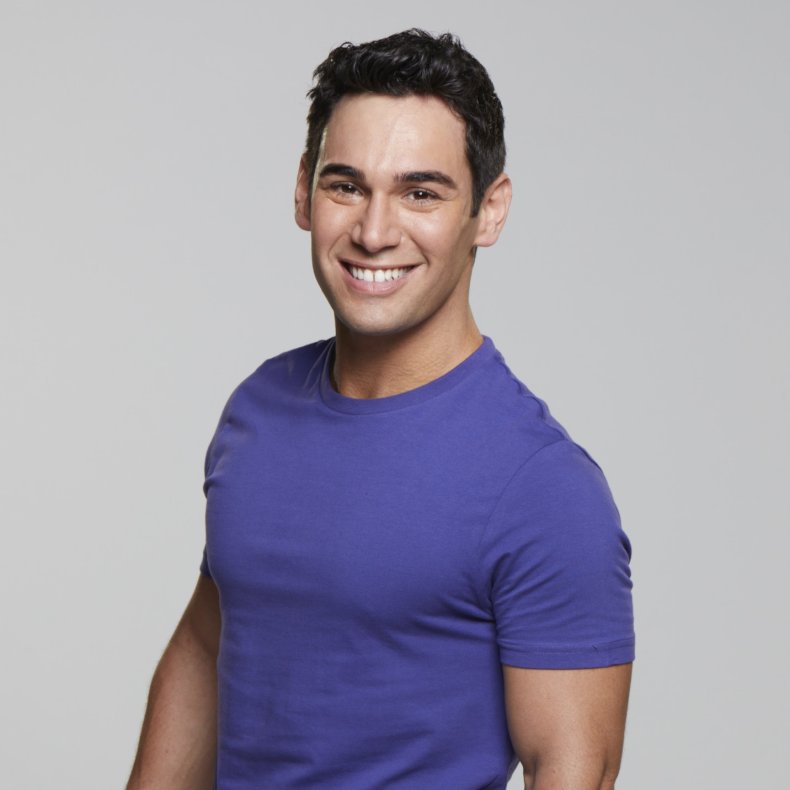 Age: 28
Occupation: Broadway Dancer
Strategy: Bracco plans to win over the house with a little taste of home. He said his mother is his inspiration. At home, she cleans, cooks and keeps the family strong and feeling loved. "I want to be the Italian mother of the house," Bracco explained. "I want to take care of everyone and make them feel safe and loved. No one wants to vote out that person.
Fun Fact: You may seen Bracco's baby blanket in the house, because he still sleeps with it at night. He also claimed he's never paid to have his hair cut.
Ovi Kabir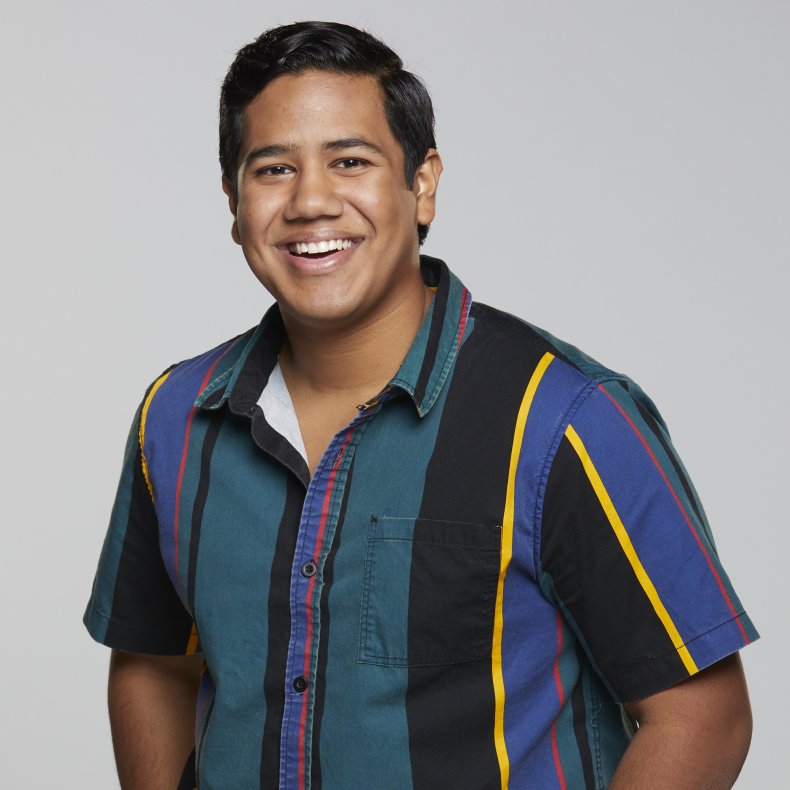 Age: 22
Occupation: College Student
Strategy: Kabir has a long, thoughtful strategy that includes getting to know all houseguests, and playing an evenly-spread social game. He also wants to have a strong alliance, though. In order to win everyone over if he's standing in the final two, Kabir will be honest with all.
Fun Fact: Kabir listed "partying" as one of his favorite hobbies, but clarified it's not a hobby: it's a lifestyle. He also shared that his dog is "a little dumb," and it makes him nervous for how his furry friend will get on while he's in the house.
David Alexander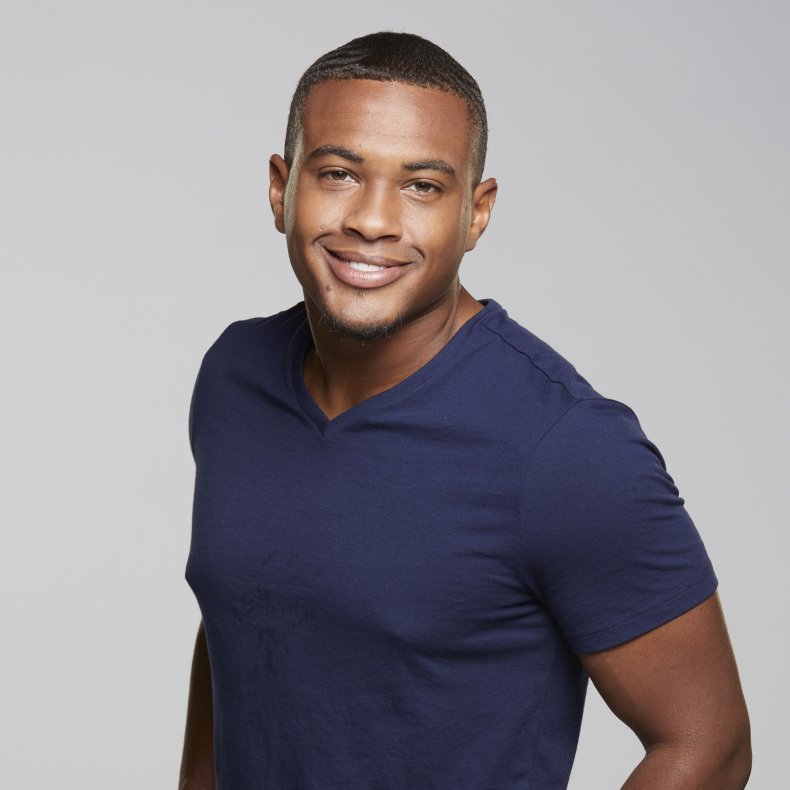 Age: 29
Occupation: Photographer
Strategy: Alexander hasn't seen Big Brother before, and said he planned to "watch two season" ahead of his time in the house to see what it's all about. He named his good memory and "gift of gab" as things that could help him in the long run.
Fun Fact: Alexander can cry on demand, and went to school with Migos.
Holly Allen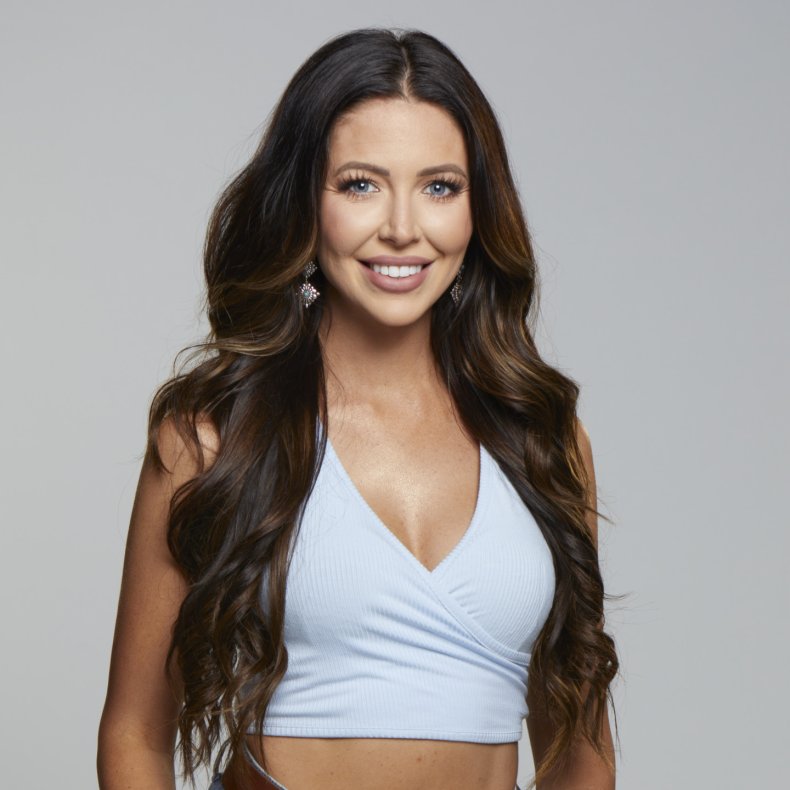 Age: 31
Occupation: Wine Safari Guide
Strategy: Allen didn't reveal her strategy to CBS, but said she had "plenty." She also admitted she hasn't seen much of the show.
Fun Fact: Allen wishes she could bring a book into the house, and explained she once was in a pickup truck that rolled 30 feet down a cliff. Clearly, she survived.
Jessica Milagros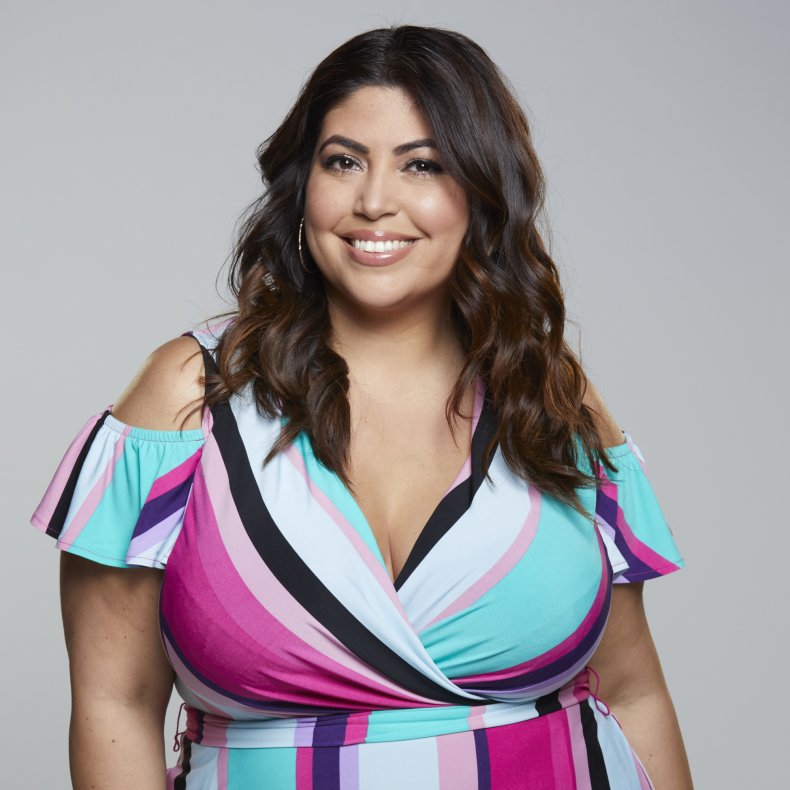 Age: "30ish"
Occupation: Model
Strategy: Milagros doesn't have too much of a plan, except to be herself. She will rely heavily on her social game and ability to form genuine connections with the other houseguests.
Fun Fact: In the house, Milagros is nervous about "feeling alone." She loves to do DIY projects, including cutting her hair, sewing and more.
Analyse Talavera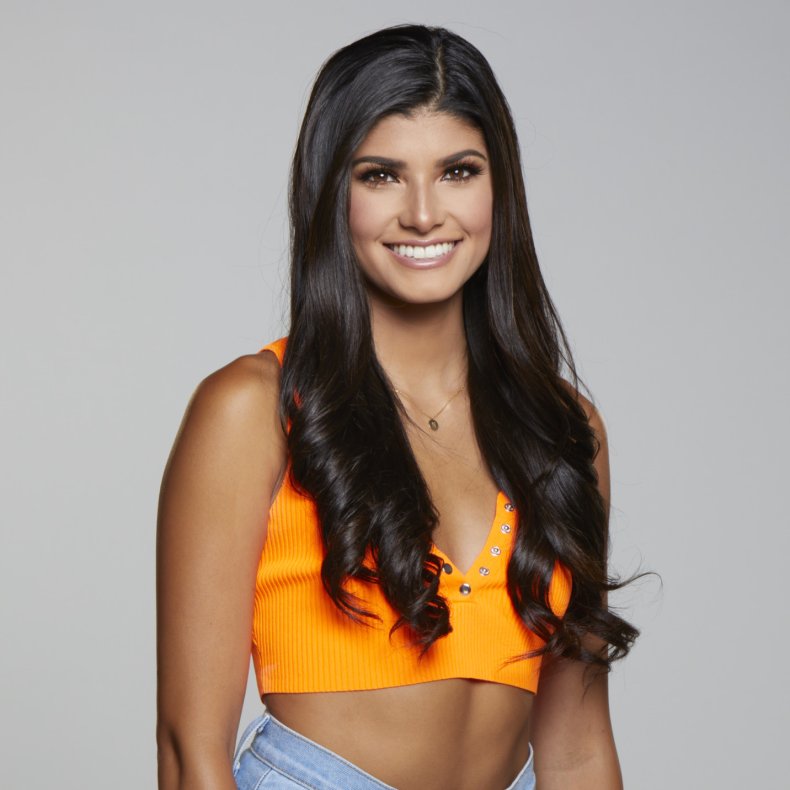 Age: 22
Occupation: College Soccer Star
Strategy: Talavera is a former Big Brother viewer, who listed a series of influences for her own future gameplay. Some of the names she dropped in her bio were Tyler Crispen, who was featured on BB20 and Dick and Daniele Donato. As for how she'll bring their spirit to her game, she said she'd "play both sides of the house, but keep it super low-key."
Fun Fact: Talavera said something she'll bring to the house are "skimpy bikinis." She intends to use this as a way to draw the men of the house to her aid in the game. She can also be expected to add some extra entertainment to the house this season, as she loves to prank.
Christie Murphy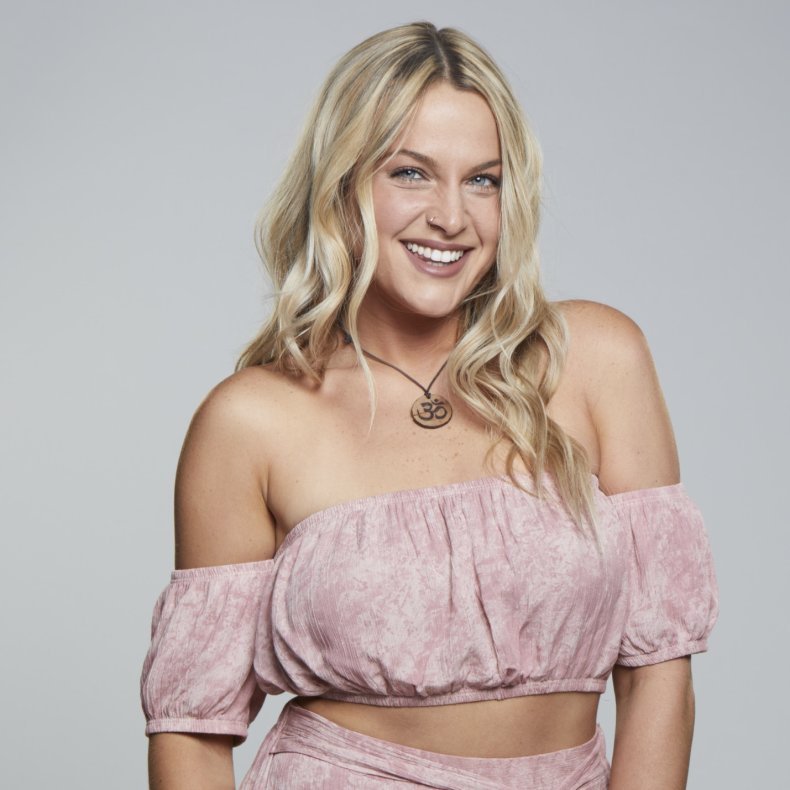 Age: 28
Occupation: Boutique Owner
Strategy: Murphy plans to use her sexuality as her biggest tool in the game. She noted that she's a "femme lesbian," so she'll be able to flirt with and "charm" the guys, while never posing a threat to the women who are hoping to form a relationship with a male in the game.
Fun Fact: Murphy claims to have a photographic memory, which is sure to come in handy with the tricky skill-based competitions in the season. She also loves to take a bubble bath each night.
Kemi Faknule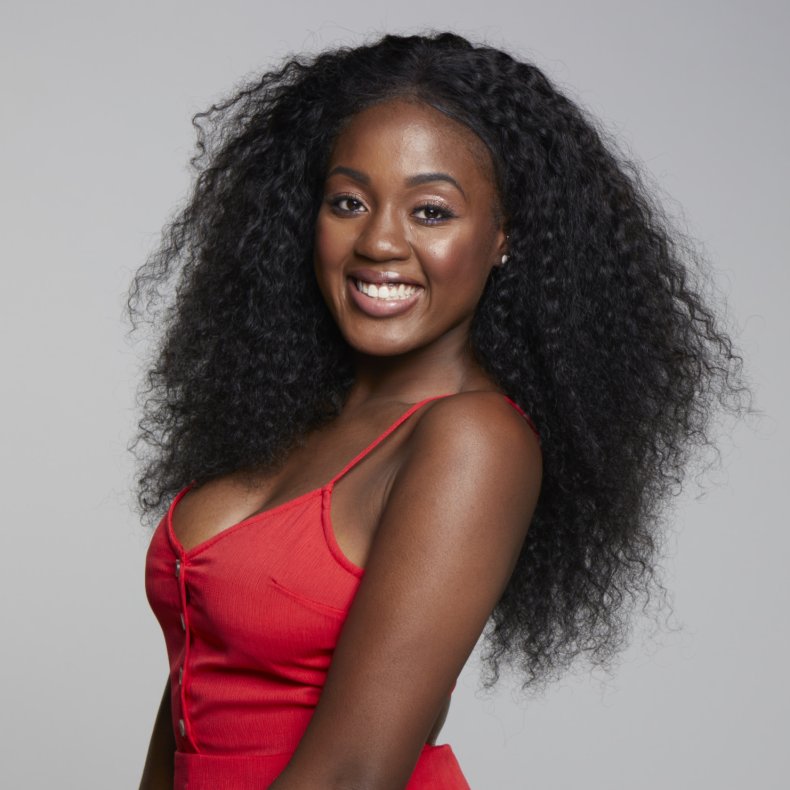 Age: 25
Occupation: Marketing Strategist
Strategy: Faknule plans to make genuine connections, but reside as close to a floater as possible. Unlike some former players, she doesn't want to be tied down to too many alliances. Instead, she'll rely on her social skills.
Fun Fact: Faknule has an entire blog dedicated to her exes. She said it's a place to write down her "horror story" dates for the "amusement" of those she's allowed access.