New 'Big Brother' Petition Calls for Expulsion of 'Racist' Jason Momoa Lookalike
A week ago, "Jason Mimosa" or Jack Matthews, was just a hunky Big Brother houseguest with memes on his side. Things have shifted rather quickly, and the strong alliance member is being called racist and sexist from commentary featured on the live feeds. A Change.org petition also asks for Jack's removal from the house immediately, after some of his aggressive words struck a chord among viewers.
The petition was started by Erin Murphy of Beverly Hills, Florida after Jack was seen making aggressive comments toward the only Black woman in the house, Kemi Fakume. The petition explains Kemi's safety in the house may be compromised if Jack continues to behave aggressively toward her.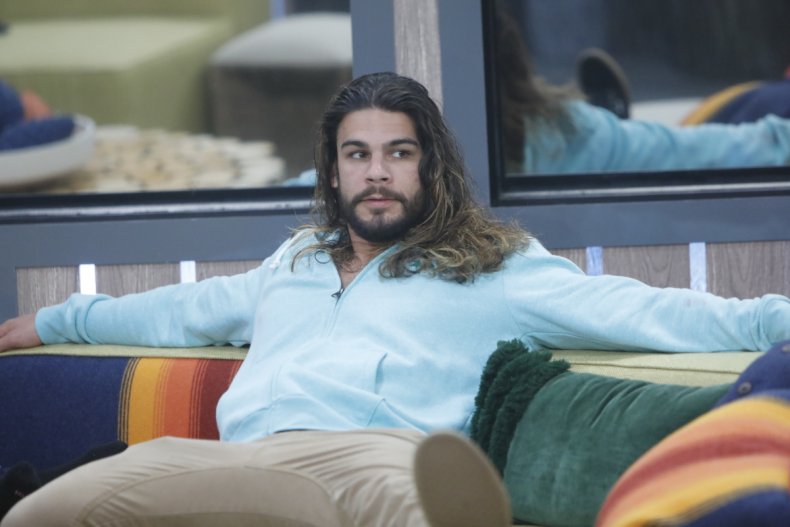 A blurb about the petition explains this. "Jack Matthews has said numerous racist things and has been very aggressive towards the only Black woman in the Big Brother house, including saying he wants to "stomp a mud hole through her chest," it explains. "He needs to be expelled for Kemi's safety and to show that it's not okay to be racist in 2019, especially on TV."
Many of those who signed the petition seemed to do so in support of Kemi. "Kemi literally did nothing but BREATHE to have all these WHITE men and women pressed that they're threatening her well being and saying that they hate her. If this isn't racism, discrimination and prejudice then I don't know what is. Please take them off the show," wrote commenter Tai Hairston.
Matthews made the comments on the live feeds over the past week. Murphy is not the only one to see it as a problem—the petition has garnered 1,620 signatures and continues to grow. Twitter users have commented on Jack's aggression and his behavior toward Kemi and other women in the house.
Even former players have chimed in on the cnotroversy. Kaitlyn Herman from Season 20 expressed hope that Matthews would turn out to be a better person than his early impressions suggest.
Matthews has been accused of treating the women in the house as objects, flirting with one of the women to "make her feel good about herself" and bullying houseguest Ovi behind his back.
Newsweek reached out to CBS for comment on if Jack has been warned about his behavior, or if there is a possibility of his removal from the house. Representatives from the network did not immediately respond.