'Big Brother' 21 Is Already Being Called Racist Two Nights Into the New Season: Here's Why
Viewers have accused CBS reality show Big Brother of racism following a second-night elimination. Twitter users roasted the show for nominating both Black houseguests and a Latina houseguest for early elimination, while a house of white houseguests remained safe. This is far from the first time Big Brother contestants have been called out for problematic behavior.
Jackson Michie was voted as the Big Brother Camp Director on Tuesday's episode, which gave him a few powers. First, Michie would not be eligible for eviction this week. Next, he was told he had to pick four people to be "banished" from the house. Michie chose David Alexander, Jessica Milagros, Cliff Hogg III and Kemi Faknule.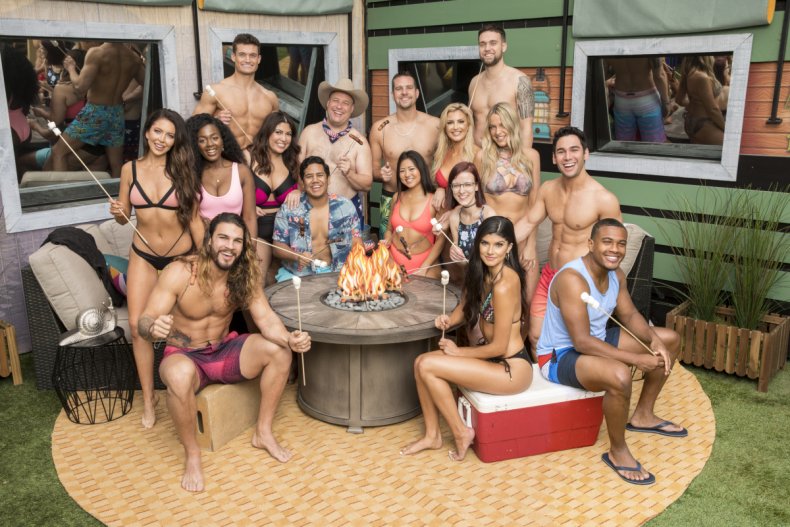 The four were forced to compete to retain their place in the house on Wednesday night, in an extreme-darkness competition. Each had to feel their way out of a dark forest, and find there way through holes in tree trunks back to the Big Brother house. A series of detours awaited them. Alexander was the last to complete the task, meaning he was immediately eliminated from the house. (However, Julie Chen Moonves' wording seemed to suggest he could earn a chance to reenter.)
Twitter was upset with Michie's picks, with some viewers calling them racist. Others called out ageism, because Hogg is the oldest player this season. Still others questioned the night's Head of Household competition, which was called a "Color War" because of slippery paint that flooded the houseguests in order to make the competition more difficult.
Others, however, saw the claims and rolled their eyes. Some explained that Kemi was nominated because she didn't try to talk to Michie before the competition like the other houseguests. Michie explained that he chose people who competed against him for the position of Camp Director. Kemi was added because of her silence.
This isn't the first time Big Brother has prompted fan outcry for its format and casting. Last summer's Season 20 included a houseguest accused of sexually harassing fellow castmates. Fans called for the removal of the perpetrator, JC Mounduix, and were angered when CBS said in order for changes to be made, those inside the house must request the removal.