'Big Brother' 2021: Who Has Been Eliminated – And Who's Still in the Competition?
Big Brother 2021 is now airing on CBS, with a new houseguest being evicted every Thursday. Week after week, the 16 contestants who entered in July will be whittled down via evictions to one winner.
The victor takes home $750,000, the biggest amount of money the show has ever given away. However, with Julie Chen Moonves promising "big risks and big rewards," anything could happen to that prize money in the meantime.
Right from the start, Big Brother 23 brought in some big twists. For now, houseguests are competing in teams, with whoever wins Head of Household each week also earning immunity from eviction for their entire team. The show also introduced the Wildcard competition, that can see another one to four contestants winning immunity.
Some things remain the same. Every week, the Head of Household nominates two people and someone wins the chance to veto one of those nominations. If the veto is used, then the Head of Household has to choose one more person as a potential leaver. Either way, the houseguests, except for the Head of Household and the two nominees, all get to vote on which of the two people gets evicted.
Read on for who went home in Week 1. This article will be updated as more contestants are evicted.
Who Has Been Evicted so Far in Big Brother 23?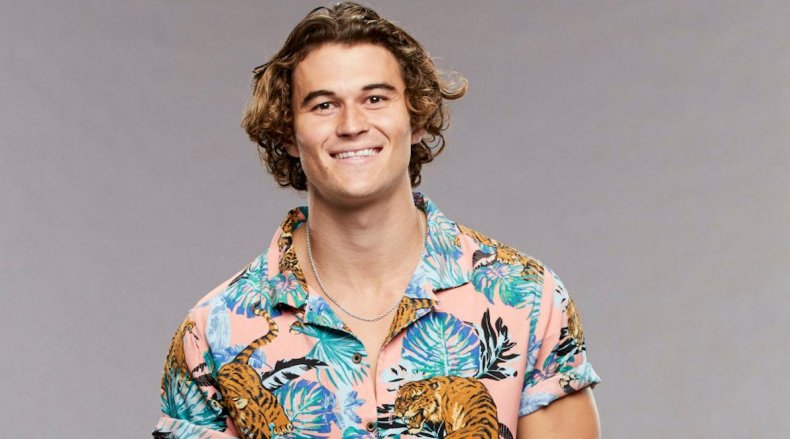 Week 1: Travis Long, 22, a tech sales consultant from Austin, Texas. Nominated by Frenchie in Week 1 as a replacement for Kyland. In the vote, lost to Alyssa by 11-2.
Who Is Still in the Big Brother House?
Kings
Alyssa Lopez, 24, a swimwear designer from Sarasota, Florida. Alyssa was nominated in Week 1 by Frenchie.
Christian Birkenberger, 23, a general contractor assistant from Harwinton, Connecticut. Won immunity in Week 1 after winning the Wildcard Challenge.
Sarah Beth Steagall, 27, a forensic scientist from Boiling Springs, South Carolina.
Xavier Prather, 27, an attorney from Kalamazoo, Michigan. Given immunity by Christian in Week 1.
Jokers
Jokers were immune from nomination in Week 1
Azah Awasum, 30, a director of sales operations from Baltimore, Maryland.
Britini D'Angelo, 24, a kindergarten teacher from Niagara Falls, New York.
Frenchie (aka Brandon French), 34, a farmer from Camden, Tennessee. Head of Household in Week 1.
Derek Frazier, 29, a safety officer from Philadelphia, Pennsylvania.
Aces
Brent Champagne, 28, a flight attendant from Cranston, Rhode Island.
Derek Xiao, 24, a start-up founder from Baltimore, Maryland. Won Power of Veto in Week 1.
Hannah Chaddha, 21, a graduate student from Chicago, Illinois.
Whitney Williams, 30, a make-up artist from Portland, Oregon.
Queens
Queens were immune from nomination in Week 2
Claire Rehfuss, 25, an AI engineer from Chagrin Falls, Ohio.
Kyland Young, 30, an account executive from San Bernardino County, California. Head of Household in Week 2. Originally nominated in Week 1 before being vetoed by Derek X
Tiffany Mitchell, 40, a phlebotomist from Detroit, Michigan.
Big Brother Season 23 airs Wednesdays, Thursdays and Sundays on CBS.