The 'Big Brother' All-Stars Alliances That Have Already Begun, Ranked
Big Brother All-Stars wasted no time diving into serious gameplay and dividing the house into a series of new alliances. Though the houseguests have been playing the game for less than a week, there's already a handful of strong alliances fans both hate and love.
The first Head of Household of Season 22, Cody Calafiore, drew a line in the sand when he nominated Keesha Smith and Kevin Cambell, a pair that have already committed to working together.
Here are the leading alliances in the first week of the game, though Big Brother fans know they're likely to shift as the weeks go on.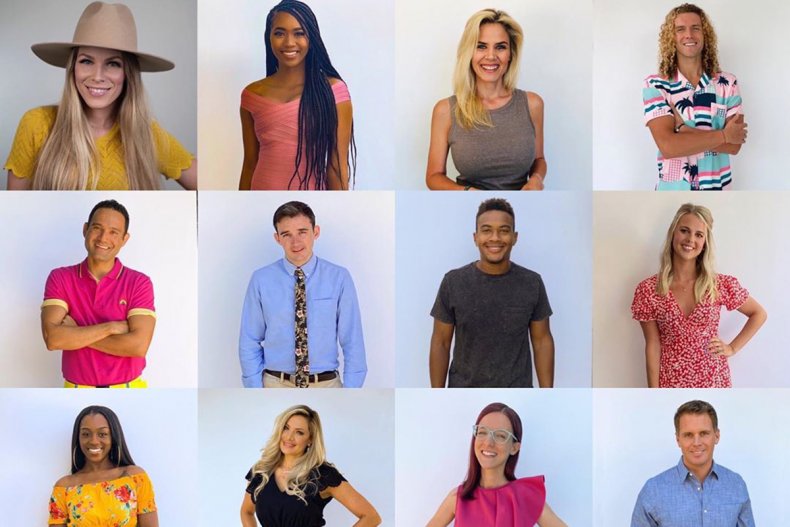 Cody's Team
Newsweek Ranking: C
We knew it wouldn't take long for the young, strong boys of the house to flock together. A tale as old as time, every season shows the men finding their way to a dominant alliance. Season 22 is no different with Cody leading an alliance including Tyler Crispen and Nicole Franzel.
Cody and Nicole F. decided early in the game they'd each create a gender-centric alliance and report back to each other on what the alliance is doing.
While this alliance has major potential, it also reeks of predictability. The houseguests are already well aware of Nicole F. and Cody's "secret" bond in the house, and seem to have figured out their targets. There's definite potential for certain members of Cody's team to make it far in the game if they continue to hold power in the house. But the second another alliance is holding the Head of Household position, it's likely both Cody and Nicole F. will become targets.
The Old Guard
Newsweek Ranking: B
This alliance is nostalgic for Big Brother superfans who watched Janelle Pierzina and Kayser Ridha compete in the game as alliance members twice before. They've already come back together in Season 22, but may have blown their cover.
Houseguests likely assumed the pair would work together, based on their history. But Janelle and Kayser competed for the first safety of the season in the Safety Suite. This revealed their close ties to other houseguests immediately when Kayser selected Janelle to be safe this week, along with himself.
While their gameplay in the past has been legendary, the house is already on to Kayser and Janelle's connection. As much as we'd love to see them dominate the game, it's possible they'll fall to the hand of a bigger, or sneakier alliance.
Unnamed Alliance
Newsweek Ranking: A
Kevin has teamed up with Nicole Anthony and Da'Vonne Rogers early in the game, though they haven't yet solidified an alliance name. Not necessarily formed on past ties, the group has a great chance of flying under the radar for some time. Kevin is on the block week one of the game, so it's possible the alliance will lose a member early on. But the alliance seems slow-moving in that they have time to pull new members into the circle as their trust in the house expands.
The group also hasn't had much air time on screen. Their connection has been seen mostly by Big Brother fans watching CBS's live feeds.
We think these houseguests have a good shot at going far in the game because the other two alliances serve as much bigger targets in week one.