'Big Brother All-Stars' Confirmed For August 5 Premiere in CBS Commercial
After years of anticipation, it's finally here. CBS just formally announced Big Brother's 2020 return on their social media channels, but some lucky fans captured a commercial that clarified Season 22 will be an All-Stars season.
A CBS press release revealed there will be a two-hour special on August 5 to introduce the returning houseguests and watch them adjust to their new home. Like past seasons, it will air three times a week: Wednesday, Thursday and Sunday.
The commercial, shared on Twitter by Timothy Roulhac, shows a list of former Big Brother players...any of whom could return for the All-Stars season. The commercial aired twice during Let's Make A Deal, Roulhac clarified to Newsweek on Twitter.
"Watch a bunch of people move into a house cut off from the world," the commercial says. "Sounds kind of like a quarantine. They'll make friends, alliances and enemies, and each week, somebody gets voted out."
Apparently, those being considered for the All-Stars cast began quarantining in Los Angeles this week, TMZ reported on Wednesday. It's expected CBS over-cast the season in case any of the contestants test positive for COVID-19 ahead of filming. Who will make the final cut is unknown, and the players rumored have yet to be confirmed by CBS.
Big Brother appears to be the perfect candidate for a quarantine-centric reality television show. As the commercial explains, the series is basically a quarantine anyway. For around three months (if houseguests are lucky enough to make it that far) the players are locked in a house with limited access to outside guests. There is no coming and going, and the only time they interact with production, it seems, is when they film "diary room" interview segments.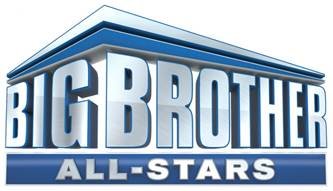 Big Brother All-Stars.
CBS
With some alterations, it's very possible Big Brother contestants could be completely sequestered from the outside world, even CBS's own production teams. That appears to be the plan.
"The BIG BROTHER production will follow specific health and safety protocols for COVID-19 with the welfare of everyone involved as the highest priority," the press release stated. "Houseguests will undergo a quarantine period prior to production and will be tested several times prior to entering the House. Once inside, they will be tested weekly during the season and have no contact with any crew members, and all supplies delivered will be disinfected. In addition, the live show will not have a studio audience."
And bringing back former players for an ultra-competitive season seems like a fitting way to do this, too. Every houseguest already knows how the game works, giving them a chance to assimilate to the physical and mental demands of the game through all of its surprises.
Big Brother first premiered an All-Stars season in 2006.