'Big Brother' All-Stars May Be Impacted By Fan Yelling Spoilers Over Set Wall
The Big Brother All-Stars house was forced into a lockdown recently, and it has nothing to do with coronavirus. Apparently, a passionate fan attempted to give the house a list of spoilers by yelling over the set's wall, and it may impact the game moving forward.
Cinema Blend reported that an outsider tried to derail some of the players' games on Sunday night, which resulted in the houseguests being sequestered inside. As viewers of the show know, the alliance-based game relies heavily on secrecy. Because the Big Brother set's "backyard" does have outside exposure, the risk of hearing a fan yelling is a genuine concern to the secrecy of the game.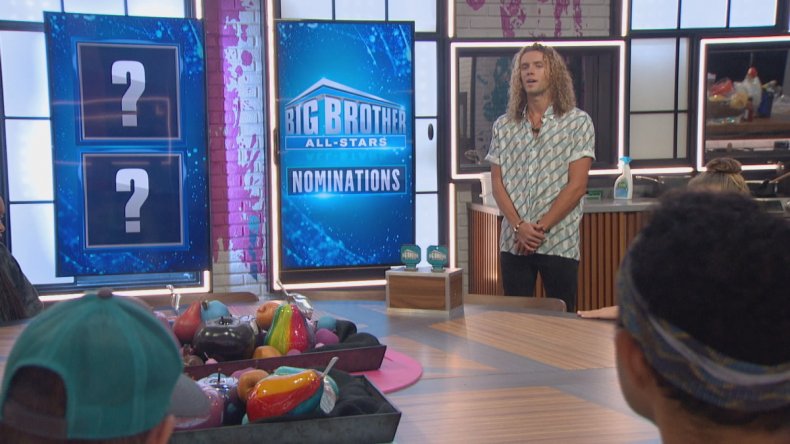 It's unknown what, exactly, was said, but according to Cinema Blend, Big Brother live-feed viewers are claiming they heard mention of Nicole F.'s name in the otherwise unintelligible audio clip. If that's true, it's unsurprising; Nicole F. could be considered the most controversial player this season after some claimed that she spied on Big Brother's potential All-Star cast to report pre-game deals to CBS. She later denied this, but some houseguests, like Janelle Pierzina, still believe it.
Long before it actually happened, Twitter users even joked about the possibility of revealing Nicole F.'s alliances by yelling over the Big Brother wall. Former Bachelor star Demi Burnett told her Twitter users that she lives right by the Big Brother set, and questioned if she should make a surprise visit. "I live 7 minutes away from the Big Brother house..... what's my move?" she tweeted on August 18. The responses were lively.
Most appeared to mention Nicole F. in one way or another. "Nicole F is a snake and the 6 are working together and everyone else is on the outs!!! LISTEN TO JANELLE AND KAYSAR!!" wrote @jessiica15.
Another echoed the point: "don't be shy go live & use a megaphone to expose nicole f & cody," @allthingsbb_22 noted.
Many commenters encouraged Burnett to infiltrate the area with a megaphone. Though they all seemed to be joking, it appears that the spoiler-sharing fan had a similar idea.
At the time of the incident, Janelle and Cody Calafiore were in the backyard, according to a cryptic conversation between Bayleigh Dayton and Da'Vonne Rogers. You can watch their chat about what happened here.
So what does this mean for future gameplay? Depending on what was said by the passerby, houseguests may choose to either ignore the outside message or to realign their loyalties based on any giant, game-changing spoilers. Right now, based on live feed interactions, it doesn't appear that's happened.
Newsweek reached out to CBS for comment about the incident but didn't hear back at the time of publication.