Audrey Middleton Says CBS Made Her Come Out As First Transgender 'Big Brother' Star
Former Big Brother favorite Audrey Middleton said CBS told her she should come out as transgender on the show. Middleton did, on Season 17, which aired in 2015, at the suggestion of CBS, who said it would bring positive representation to the show based on the positive reception of Caitlyn Jenner's coming out story.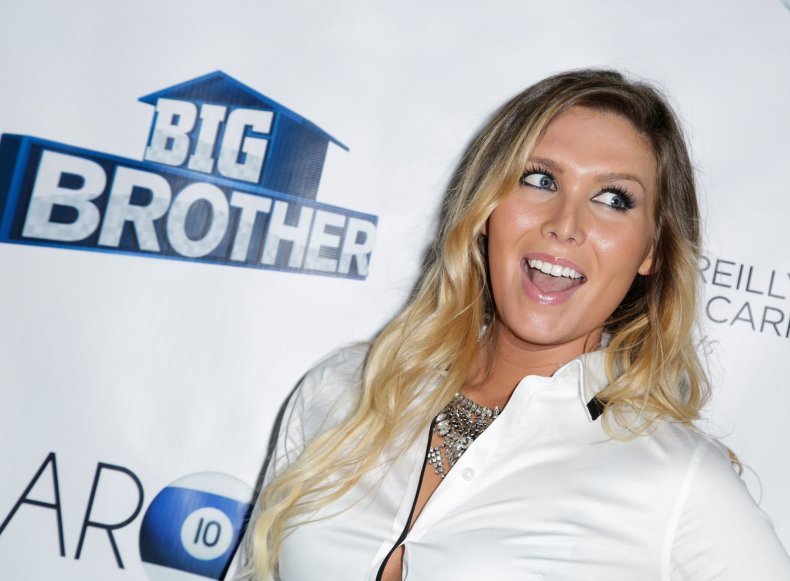 On Sunday, Middleton rehashed her past casting and appearance on Big Brother via Twitter, and claimed CBS doesn't care about representation at all. In Middleton's experience, CBS "appeals to the social climate, at all cost."
Middleton said the story started when CBS producers asked her to come out as the first transgender houseguest because they were "worried about perception." She continued. "The producers told me, there was so much positivity around Caitlyn Jenner's coming out they didn't want to be the only network airing negativity," she wrote. "They said if I didn't come out it would look bad and then told me I should come out when the Champaign [sic] was popped."
Her conversation was sparked by complaints about the current season's houseguests, who have already begun to give Season 21 a bad reputation. Two houseguests in particular, Jackson Michie and Jack Matthews, have been hounded by social media users for said use of the N-word, a common offense seen time and time again by cast members of the show.
CBS told Newsweek Michie's N-word usage was debunked by their team, despite social media users who are convinced they heard the offensive phrase. The pair, who have been working in an alliance together, have also been slammed for general racism by members of Twitter who reference their treatment of minorities in the house.
Middleton mentioned CBS and Big Brother's ability to cast problematic houseguests. "To be completely blunt, in my experience and opinion, like most systems, Big Brother U.S. is a completely corrupt operation whose agenda is solely to make money," she wrote. "Hence, the lack of authenticity from the host, the poorly planned twist, and routine cast with bigoted views."
She called the problematic pair out directly in a follow-up tweet. "They protect the worst individuals on the show and undermine the edits of the minorities because they need people to keep watching," Middleton explained. "They can't exploit the Jack's because they need to be likable for the long game to retain viewership."
CBS and the Big Brother executive producers released a joint statement to Newsweek on Middleton's tweets. "In 2015, Audrey Middleton was a longtime Big Brother fan who applied online and was open about her transition during the entire casting process," the statement read. "Audrey made it clear that she wanted to use this platform as an opportunity to openly share her story, which we completely respected was hers to tell. We were then, and remain now, excited and proud to have had her on the show and continue to consider her a part of our Big Brother family."
In her tweets, Middleton also asked viewers to stop watching if they'd like to see the show change for the better. CBS has not yet issued a statement regarding the behaviors of Matthews and Michie. In the 2018 season, some houseguests were also heard saying the N-word on live feeds, and were pulled aside by producers in an attempt to have them limit offensive wording, CBS said. They also claimed to have spoken directly to a houseguest who was accused by the public of groping houseguests.
Many fans are also outraged by the behavior of both Matthews and Michie, and have explained their distaste thoroughly on Twitter. Others, however, don't see a problem with the duo. All sides agree that on screen, the pair are presented nicely, while those who have fallen against the men have seen other sides to them via the live feeds, they've said.
This article has been updated to include CBS' comment on Middleton's tweets, as well as their claim the N-word was not used by Michie.