What Is 'Camp Comeback?' No 'Big Brother' Houseguests Will Be Evicted in Show's First Weeks
A giant Big Brother twist will keep houseguests from leaving the reality show in its early weeks this season. The Camp Comeback twist was announced earlier this week and will allow early evictees to remain in the Big Brother house until they're given a chance to re-enter the game.
Host Julie Chen Moonves revealed all evicted houseguests won't be allowed to participate in any game-changing events, like voting or competitions, but they'll still be living with those who evicted them.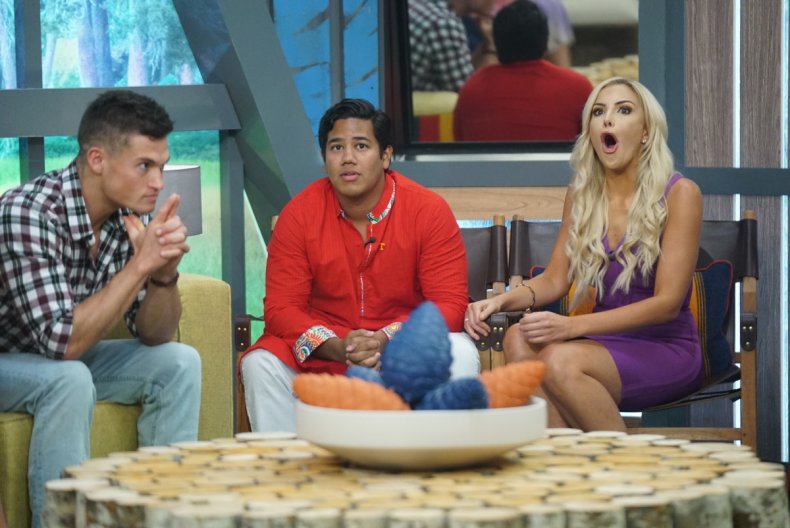 It's not unusual for Big Brother to allow evicted houseguests to battle for a chance to return to the game; this has happened in several seasons. However, the eliminated houseguests have never lived in the same house as their competitors who are still in the game. Typically, the evicted will leave the house and return in a surprise twist.
The Camp Comeback twist eliminates surprises on both ends, and may give those eliminated players a chance to build trust and community with the houseguests still eligible to win the grand prize.
Big Brother Executive Producers Rich Meehan and Allison Grodner spoke with Parade spoke about this game-changing tweak to the familiar formula. "We wanted to do something that looked different and felt different, which is why we came up with the camp theme. Then we brainstormed, and this came from this idea of "What if the evicted houseguests didn't leave and could still play the social game while not playing the physical game?" explained Meehan. "We thought it would be an interesting dynamic that the houseguests have never had to deal with before. They never had to live with someone they just evicted."
Two houseguests are already living in Camp Comeback: Ovi Kabir and David Alexander.
Grodner speculated about how the change could impact the house's social environment and player strategies moving forward. "What are the social ramifications? At its heart, Big Brother is a social experiment. What will that do to the dynamic? It's going to be incredibly interesting and fun for people to watch," she said. "It played out one way tonight, which was a blindside for both the evicted houseguest and the house at large. But after that, it will be interesting to see the choices they make. How do they play the game knowing that person that they vote out will be staying in the house?"
What Is 'Camp Comeback?' No 'Big Brother' Houseguests Will Be Evicted in Show's First Weeks | Culture