'Big Brother' Fans Slam Casting Director After Allegation of Houseguest's Past Domestic Assault Arrest Surfaces
Some avid Big Brother fans are angry after learning a controversial houseguest may have been arrested for domestic assault, according to an alleged arrest record that made the rounds on social media Tuesday. The houseguest, Jackson Michie, is one of the most-controversial contestants, according to many Twitter users, as some think his behavior has been problematic. Michie has been accused of using the N-word by fans, who thought they spotted it on the live feeds, but CBS found no usage of the word by Michie or other houseguests after studying the tapes for problematic wording, CBS told Newsweek.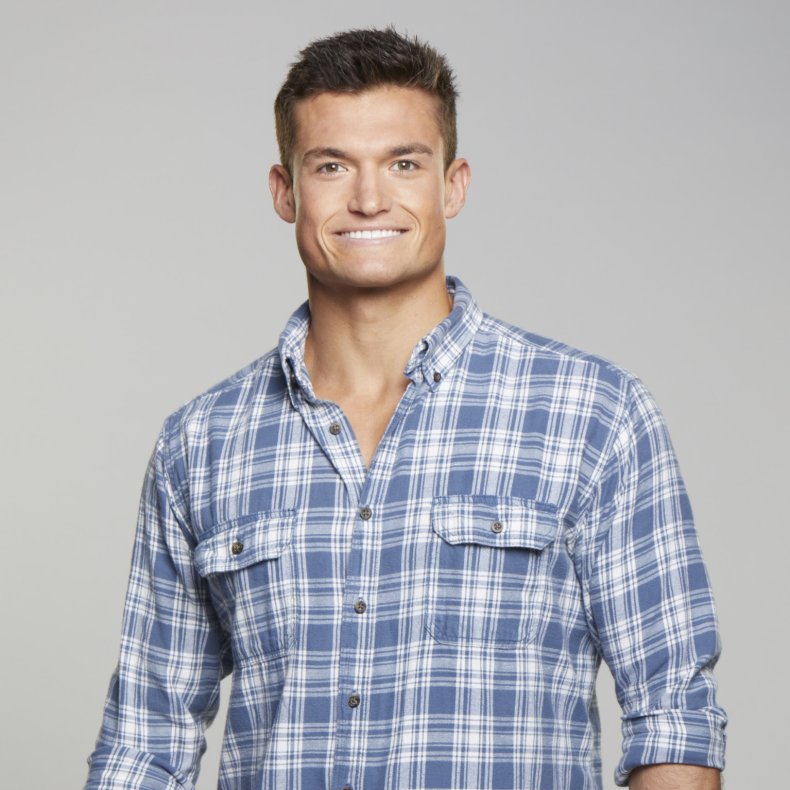 The purported arrest record, which is in Michie's name from 2018, suggests that the houseguest was charged with a count of domestic assault, among others, though it's unclear if he was ever convicted of the crime. The document was shared on Twitter by former Big Brother winner Dick Donato on Monday. No official comments from CBS or Michie's family have confirmed or denied the record is authentic. The Williamson Couty Sherrif's Office did not immediately respond to Newsweek's inquiry to confirm the arrest.
The Franklin Police Department confirmed to Newsweek that Michie was not arrested by a Franklin police officer, and The Knox County Sheriff's Department did not have a record of Michie's arrest.
Though not many details are known of Michie's said arrest, the file sparked outrage from fans, both on Twitter and on Reddit. Reddit users claim Michie shared the details of his alleged arrest to another houseguest, Kathryn Dunn, on the live feeds.
Some Twitter users claim the arrest record is fake, and has been falsified by Big Brother viewers who want to further vilify Michie, while others seem to fully believe it.
For viewers who think the arrest is real, the biggest concen is how Michie was able to make it through the Big Brother casting process if the domestic assault charge is true. Some fans were quick to assume its authenticity, as multiple users tweeted at the show's casting director, Robyn Kass, about the seeming lack of background check. Some said she should be fired.
Some fans questioned why CBS would give him a coveted spot on a hit show if a domestic assault charge is really a part of his past. Reddit user ScarlettAndRhett asked the question. "CBS, out of the thousands of candidates lining up to be on this show why did you choose him? Whether or not he did it," they wrote. "There are tons of men that would have been able to be casted. That could have filled the spot. Why risk it with the possibility of someone having a possible checkered past?"
Michie is one half of a powerful duo in the house, made up of himself and the even more controversial Jack Matthews. The pair have dominated the house thus far, and have seemingly only targeted people of color. Both have been accused of using the N-word on live feed video.
This isn't the first season that Big Brother and CBS have found themselves in hot water for their choice of houseguests. Last season, in Summer 2018, more than a handful of players made problematic comments about race, including using the N-word, and even talking about how their skin would tan so much, they'd no longer be white. One houseguest in particular, JC Mounduix, was considered a sexual aggressor in the house by viewers. Though no players inside the house complained, Mounduix was publicly shamed for using an ice cream scoop and his hand to jokingly grope his houseguests throughout the season.
This article has been corrected to clarify that Michie's alleged arrest has not been confirmed by police. An update has been added to note Newsweek's communication with the Franklin Police Department and the Knox County Sheriff's Office, as well as CBS's comment on rumors Michie used the N-word on the live feeds.