'Big Brother' Houseguest JC Mounduix Accused of Sexually Harassing Housemates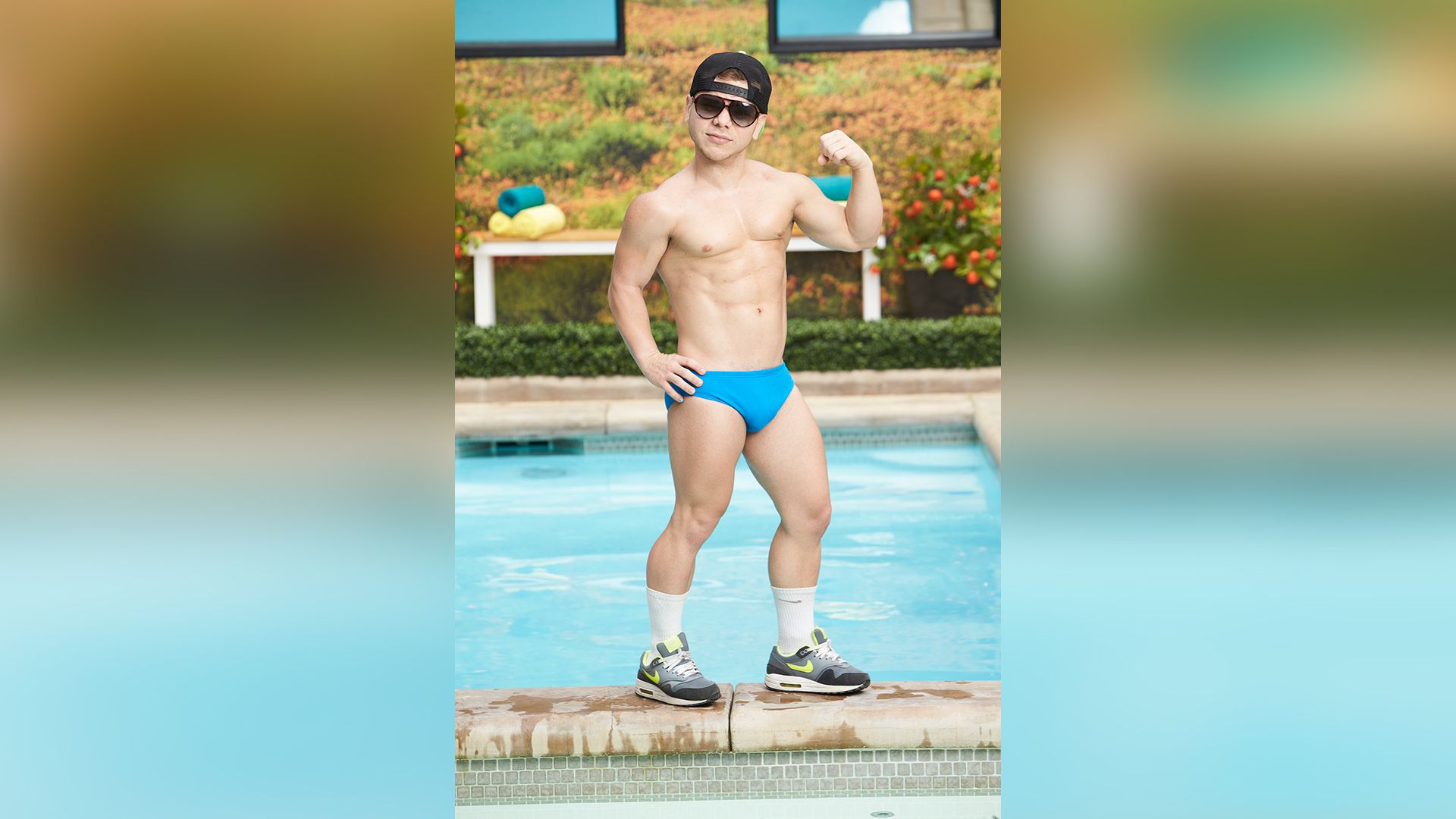 Update | JC Mounduix, houseguest on Big Brother 20, was accused of sexually harassing his fellow houseguests, US Weekly reported Monday. Mounduix was the subject of negative attention from viewers after inappropriately touching fellow houseguests, both male and female, with an ice cream scooper.
Fans of the summer game have watched the accused incidents unfold via CBS's Big Brother live feeds, which allow viewers with a CBS All Access subscription to watch players in the house, live, anytime they log onto the site.
Mounduix reportedly placed, and attempted to place, the ice cream scooper on multiple houseguest's genitals, even sneaking under houseguest Kaitlyn Herman's blanket with the kitchen tool, US Weekly reported. On live feeds, houseguest Kaycee Clark was heard saying "no" to Monduix's verbal cue to "open up her vagina."
CBS has addressed the incidents in a statement reading, "Big Brother is a reality show about watching a group of people who have no privacy 24/7 and capturing every unfiltered moment and conversation in their lives. At times, the houseguests reveal prejudices and exhibit behavior that we do not condone."
It continues, explaining that Mounduix and another houseguest have been confronted about their in-house behavior. "The producers have addressed two such incidents that were seen recently on the 24/7 online feed. In both cases, those involved have been warned about their inappropriate behavior and offensive comments, as well as future consequences. These events will not be part of any future Big Brother broadcast on CBS," said CBS.
Current houseguest, Tyler Crispin, was among the houseguests targeted by Mounduix's actions. According to Big Brother spoiler source, Twitter user @realvegas4sure, Crispin was asked about the events in a Diary Room, private interview. He responded to the questions explaining he hasn't felt uncomfortable around Mounduix.
Fans on Twitter were quick to point out Mounduix's behavior as problematic. Many are asking he be removed from the game.
User Tweet Stuff wrote, "Absolutely appalled nothing was done and nobody stepped in to address that behavior."
Other fans were upset with the editing of Sunday night's episode, which discluded ice cream scooper incidents. "So this episode is going to ignore the sexual harassment JC has been doing and allow him to be the voice of reason for Sam instead?" said Twitter user Jamilah Allen.
This isn't the first time Big Brother has come under fire for sexual harassment allegations. Big Brother 18 houseguest Frank Eudy was the target of complaints after touching female houseguest's stomachs unprompted, shaming houseguests for weight gain, and comparing the female's nipples, as outlined in a July 2016 Bustle article.
The summer-long reality show observes 16 cast members, who live in a home together, competing for the power to "evict" others from the house. Competitions to claim powers are held weekly, and America is invited to vote to instill new powers in the game.
This week marked the launch of the "BB App Store" which, in America's voting, gave houseguest Sam Bledsoe the power to bring one houseguest back into the game after being evicted. She can use the power on herself or another houseguest. The power must be used within the first three evictions, or the houseguest evicted on the fourth week will automatically return to the game.
This story has been updated to include CBS' statement on the allegations.