'Big Brother' Fans Angry at Jack Matthews' TV Edit, Claim Live Feeds Show Him Using N-Word
The war against Big Brother houseguest Jack Matthews has continued since a petition asked for his removal from the house, and now fans are complaining about his "good edit." Live Feed subscribers claim Matthews has been shown in a more flattering light on television than on the live feeds, accusing him of racism and sexism.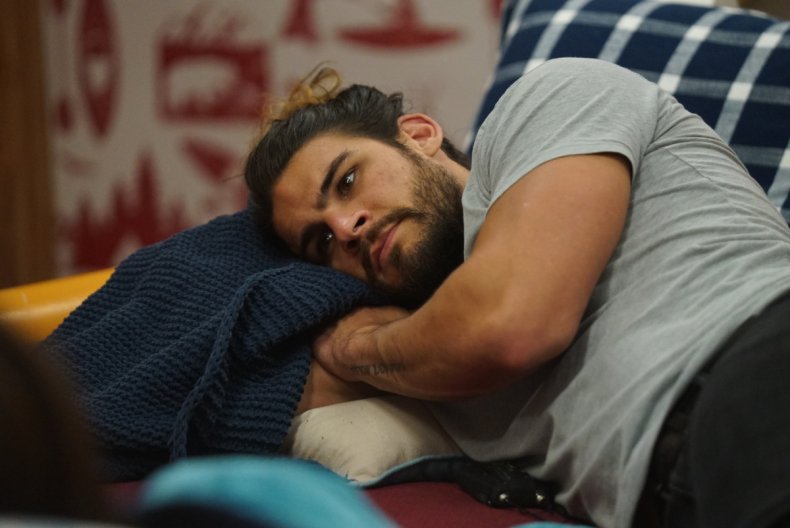 Live feed viewers also claim both Jackson Michie and Matthews have used the N-word to describe the first eliminated houseguest, David Alexander. A video of the controversial conversation surfaced on Twitter by user @powerofcheeto1. The specific wording used by both houseguests has not been clarified, and CBS has not yet made a statement.
This is far from the first time a Big Brother contestant has used the N-word on the live feeds. The 2018 season had multiple instances, and CBS eventually spoke with houseguests about their language, as well as sexual harassment claims from viewers who spotted potentially problematic behavior. It's unclear if CBS has stepped in in Season 21.
Matthews is the current Head of Household and has been featured regularly on the show's live feeds, an online platform that broadcasts what's happening inside the house nearly 24 hours a day. The cameras claim to be in operation 24/7 but do shut down during competitions and other major spoilers.
One of the main complaints featured in the change.org petition is the claim that Matthews expressed violent sentiments toward the only Black woman in the house, Kemi Faknule. At one point on the show, he said he wants to "stomp a mudhole through her chest."
Matthews did put Faknule on the block for eviction this week, beside houseguest Jess Milagros. Twitter users complained the real reasoning for Matthew's decision could be his problem with women, and Black women, though the CBS TV edit showed Matthews was targeting the pair because of their all-girls alliance.
Members of the Big Brother community also claim live feeds showed Matthews call a meeting as HoH and told all current houseguests not to talk about the game with those in Camp Comeback. Camp Comeback is a new twist in the game, which makes all evicted houseguests live in the Big Brother house, though they're no longer eligible to win. One, however, may enter the competition again at some point. Matthews and his closest ally, Michie, had a hand in evicting two people who still live in the house.
This meeting, has not aired on TV along with the rest of Matthew's controversial Big Brother conversations. It's also important to note Matthew's new rule hasn't quite stuck, as some houseguests have gone ahead and included those castoffs in their gameplay conversations.