'Big Brother's' Memphis Garrett Cleared Of Using Racial Slur, Many Fans Unconvinced
Big Brother: All-Stars contestant Memphis Garrett has been cleared of using a racial slur after he was accused of calling David Alexander the N-word on camera
CBS has come to Garrett's defense after fans of the reality show called for his eviction.
During an after-hours conversation with contestant Cody Calafiore on a Wednesday night live feed, viewers began to allege that they heard Garrett, 37, say: "Dude, David's a [N-word]," referring to fellow houseguest Alexander, who is Black, per TMZ.
In the clip, Calafiore gestures to Garrett to stop talking, with fans saying he looked like he realized he had does something wrong.
CBS has now said that due to audio enhancing software, they have deduced that Garrett did not say the N-word.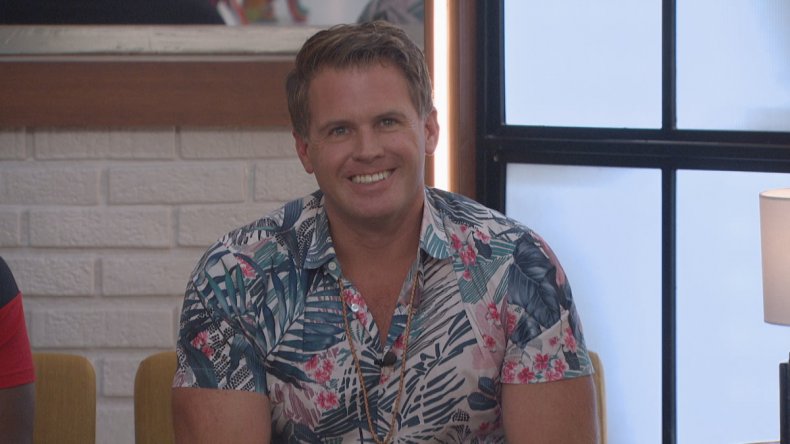 "The producers have listened to the scene using enhanced audio," a spokesperson said in a statement per the New York Post. "Additionally, the network's program practices team isolated and played back the scene several different ways using professional, studio-grade audio equipment."
The concluded: "After close examination, it has been determined a racial epithet was not said or uttered. Hate speech will not be tolerated, and those who violate the policy will be removed from the Big Brother house."
Many viewers are not convived however with some still upset about an earlier incident when Garrett was accused of being physically aggressive in an argument with Alexander.
Others have suggested that Garrett started to call Alexander "an idiot" but cut himself off.
A Change.org petition has been set up demanding producers eject Garrett from the Big Brother house.
"Memphis Garrett, a contestant on Big Brother: All-Stars has said and done racially charged things to another contestant on the show, David Alexandar," the petition's creator writes. "He called referred to him as 'boy' in a demeaning way and put him on slop to get him to 'blow up' and act crazy. This is disgusting and there are no excuses for this. At. All."
1,167 people had signed the petition at the time of reporting.
Garrett also previously came under fire for mocking autistic houseguest Ian Terry—other houseguests Christmas Abbott, Dani Brioners and Nicole Franzel were all caught making fun of Terry.
They criticized his self-soothing technique of rocking back and forth, with Memphis comparing Ian to the young boy from The Shining.
"It stresses me out, it scares me," Garret said.