Your Vote Matters (to Data Engineers)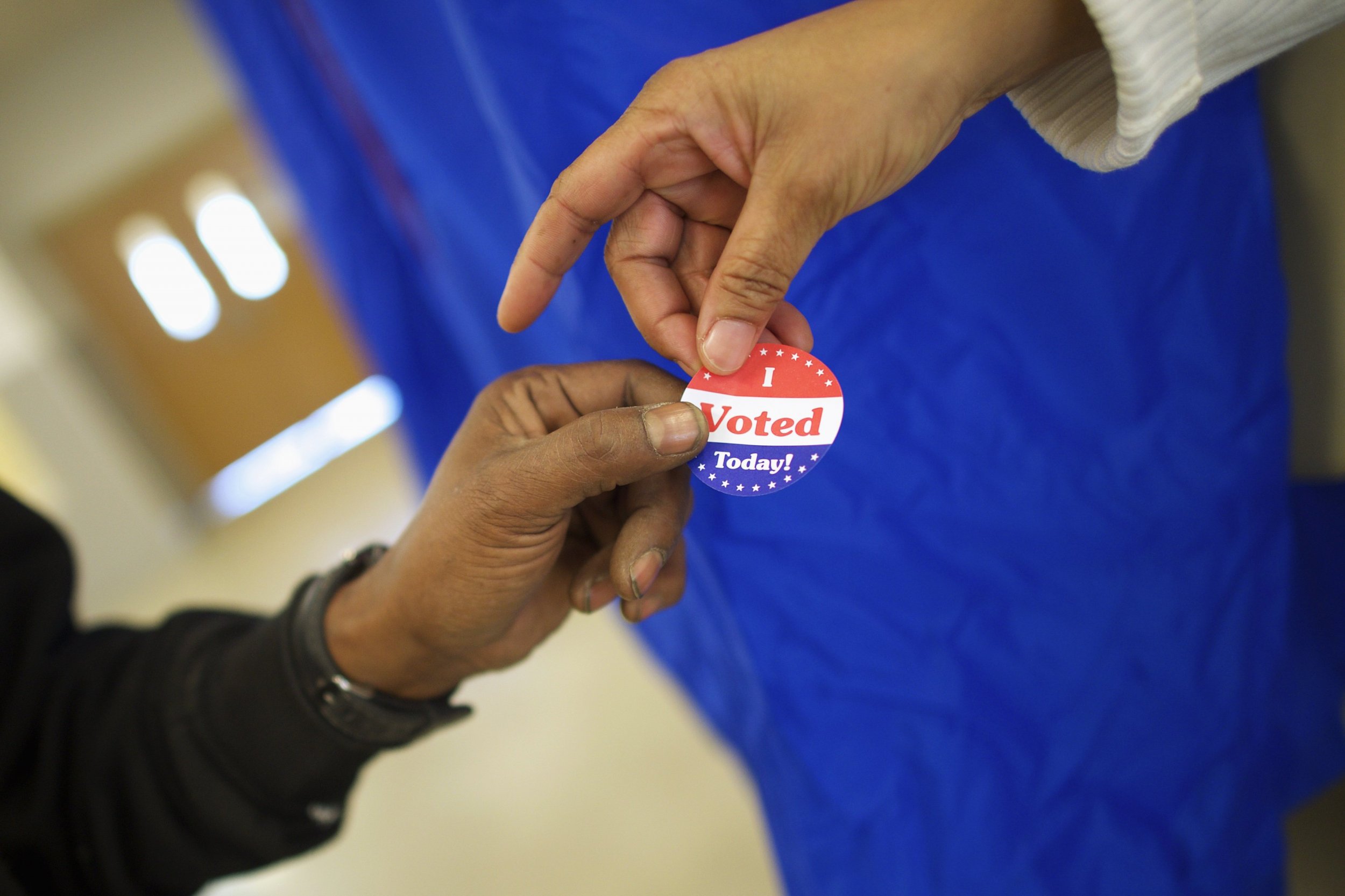 The first rule of the "voter score" is…you're not allowed to know what your voter score is.
Even if you aren't registered to vote or never vote at all, even in presidential elections, your personal and commercial data are being assiduously collected, fed into sophisticated algorithms and analyzed with breathtaking granularity by data engineers who are perfecting the art of the vote.
Such data include things like your purchasing habits, social media presence, the value of your home, your marital status, your election turnout record—even the type of car you drive. In other words, any information that's not legally off-limits is being culled and examined for cues, signs, patterns that may point to how you might tick that box on Election Day.
"For both parties, data is increasingly the critical tool in any election campaign's toolbox, whether just for a fund-raising event or canvassing a neighborhood or goosing turnout at an election itself," says Robert Maguire, a researcher at Washington's Center for Responsive Politics, a nonpartisan, nonprofit group tracking money in politics—including the tens of millions being splashed out this election cycle to profile America's electorate.
The information, culled from voter rolls and voluminous data pools, is crunched into percentiles and probabilities that boil down to what political operatives refer to as your voter score.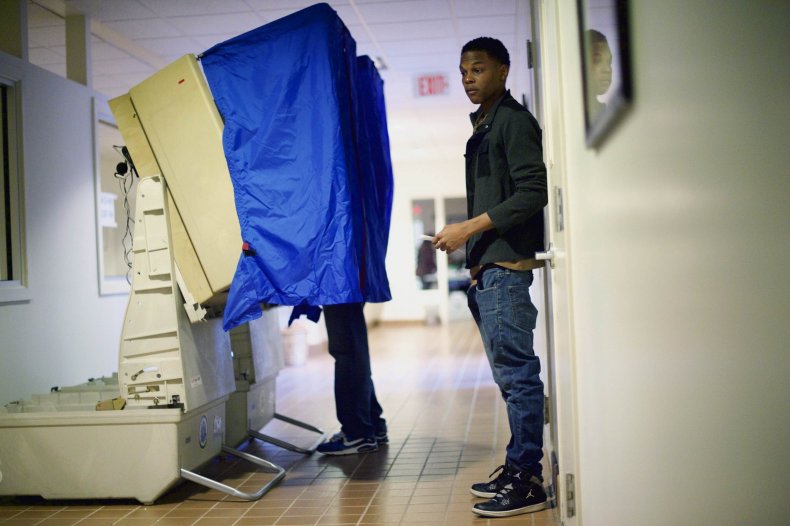 In Focus
Americans will determine whether Republicans or Democrats will hold the majority in the U.S. Senate when they head to the polls to vote in midterm elections Tuesday
Launch Slideshow

20 PHOTOS
For instance, whether you're likely to vote for a Democratic candidate will be expressed on a scale of zero to 100. (Zero means you rank at the bottom of the nation's eligible base of voters in terms of your likelihood to vote for a Democrat, as opposed to 100, which means you rank in the top percentile and are seen as very likely to vote Democratic.) Popular scoring questions for Tuesday's midterms include your likelihood to vote, your likelihood to vote in line with a single party and—if a Republican operative is checking you out—your likelihood to support or oppose ObamaCare.
"It's all statistics and probabilities," says Laura Quinn, chief executive officer and a founder at Washington-based Catalist, a private Democratic data firm that works with campaigns, activists, labor unions, donors and progressive organizations such as Planned Parenthood to map out the nation's progressive electorate, maintaining a database of more than 280 million people and their preferences. "We find past civic engagement and voting behavior tends to be predictive of future behavior. We are also interested in people who don't vote and want to figure out why they don't vote," she says.
Voter profiling and scoring is not new, but with technology offering unprecedented ways to carve up unwieldy chunks of big data, it has advanced by leaps and bounds since the 1990s, when nationwide data-collection efforts by both parties began in earnest.
The goal is not to predict the vote so much as to influence votes before Election Day—with a well-timed phone call, a canvasser knocking at your door with just the right pitch or a get-out-the-vote flier popped in your mailbox at just the right time. Every time you sign a petition on the street, share a Facebook post advocating for a cause, or write to a member of Congress, that data are being tracked and can become part of your score.
Both parties are on the lookout for key tipping points where a voter might be persuaded to go to the polls who otherwise might have stayed home—or voted in the other direction.
For Republicans and Democrats, the Holy Grail is often the American who doesn't usually come out to vote but whose attributes may give away their political leanings.
"We focus on the voters we know will vote for us, but don't typically turn out," Republican National Committee (RNC) deputy chief of staff and chief digital officer Chuck DeFeo tells Newsweek. "We want to move them to the polls, because we're pretty sure they'll vote for our candidates."
While this year's hotly contested midterms are slated to be the most expensive in history—with an estimated price tag of nearly $4 billion, according to the Center for Responsive Politics—figuring out how to allocate limited resources to get voters to the polls remains a dark art.
Bill Skelly, the data engineer who has been refining the RNC's calculus for scoring the 250 million Americans of voting age it has in its database, says that while his team cannot get all the information on potential voters it would find useful, its access to voter demographics and consumer data is deep and cannot be replicated anywhere else.
For this election cycle, the RNC has beefed up its data analytics team, increasing hires from a handful of data scientists and engineers to 50, and setting aside $17 million to launch an in-house technology incubator it has dubbed Para Bellum Labs—para bellum is Latin for "prepare for war."
It has also bought information from seven different data-acquisition sources covering a wide range of demographic, personal and commercial information—such as consumer data revealing voters' purchases of various subscription services.
According to DeFeo, the RNC's individual voter profiles and voter scores are based on "roughly 3,000 attributes per person." That is not a typo.
"I may know you like country music," Skelly tells Newsweek. "But I don't know how loud you play your radio."
One encouraging insight: Despite Americans' world-renowned tendency toward being good consumers, the link between what they buy and how they vote appears tenuous. "What people eat and what television they watch and what kind of magazines they buy may be helpful in telling us they're going to buy in the future, but it may not be so helpful in anticipating how people are going to participate in a civic way," Quinn says.
Sometimes the amount of data-collecting can reach "creepy" proportions, says Maguire. During the 2012 presidential election, Americans for Limited Government, a politically conservative, Fairfax, Virginia, nonprofit, sent out mailers to around 2 million registered voters in Ohio, North Carolina and Florida containing the voting records of their neighbors, spurring a flurry of complaints.
While the group stated it was simply trying to "increase participation in the electoral process," many of the recipients called it intimidating and an invasion of privacy.
While all this may sound a bit Big Brother-ish, there is a reason both the Democratic and Republican parties are sweating the detail. According to the U.S. Census Bureau, 206,072,000 Americans are eligible to vote, but only 146,311,000 have registered to do so. In the last presidential election, 64 percent of voting age Americans cast ballots. But during midterms—like today's that could see the U.S. Senate pass from Democratic to Republican control—voter turnout is usually lower than 40 percent.
Naturally, I asked both the RNC and Catalist for my own voter score. The RNC politely declined to disclose my 3,000 attributes, but Catalist offered up a small and selective peek.
According to the private data firm, my voter score, based on its proprietary algorithm, showed me to be: 72.3 percent "progressive-leaning" (meaning 27.7 percent of the nation's voting-age population is deemed to be more progressive) and scored me as an 89.7 percent "heavy Internet user" (meaning, I am close to the 90th percentile of top users in the country of voting age). Other attributes: I am a Vermont resident, unlikely to vote outside presidential elections, likely to have a university degree, unlikely to be a satellite television user and unlikely to own a gun. (All are true, except the last, which was a gift.)
According to Skelly, the RNC's data are greatly enriched by the 1,500 staffers it has on the ground canvassing voters throughout the country—in addition to its 20,000 volunteers doing the same. All of them are using what he calls "walk" apps specially designed to allow them to update voter profiles and voter scores in real time.
Campaign workers and volunteers simply download the app to their phones and call up a list of targeted voters and their profiles, along with GPS maps, as they go from home to home, adding information as they go. If a canvasser knocks at your door, they may very well be adding details about you based on what you say and what they observe if you invite them into your home.
All this information is immediately digitized and sent to the RNC's main voter data bank, which is then shared with other organizations across the conservative universe so they can hone their messages and update their targets in tandem with shifts in voter attitudes ahead of Election Day.
"Because of our walk apps, we went from 5 percent of our data coming from the ground to 70 percent," says Skelly. "It allows us to adjust voter scores, update our targets and refine our messaging in real-time."
While DeFeo says that the RNC is "not in the business of throwing out any data" it might obtain, even personal information, the RNC's partners do not get to see the raw data—only the engineers at Para Bellum are allowed access to that. Quinn notes that, as a rule, Catalist treats personal financial, legal and health data as private and off-limits.
"When we talk about these 3,000 fields for each voter, we use the data that is either publicly available, purchasable or that people have willingly given us," Skelly says. "I don't need to know what color pants you like to wear on the weekend."
Since most voter data do not go back much further than a decade or two, data engineers are only now beginning to learn how voters' habits—depending on their demographics and individual paths—change over time.
"We are now able to get a sense of how your views change when you become a spouse, when you become a parent, when you move from the city to the country," Quinn tells Newsweek. "We are only just beginning to get the kind of rich data that allows us to see how different life events change voters' views over time."
The mission, she says, is "to use this information to have a more intimate conversation with the nation's voters and to encourage ongoing civic engagement. We are trying to persuade voters that if they come out and vote, they can change the future."