'Big Brother': Sam Bledsoe Threatens To Destroy House And Self-Evict On Live Feeds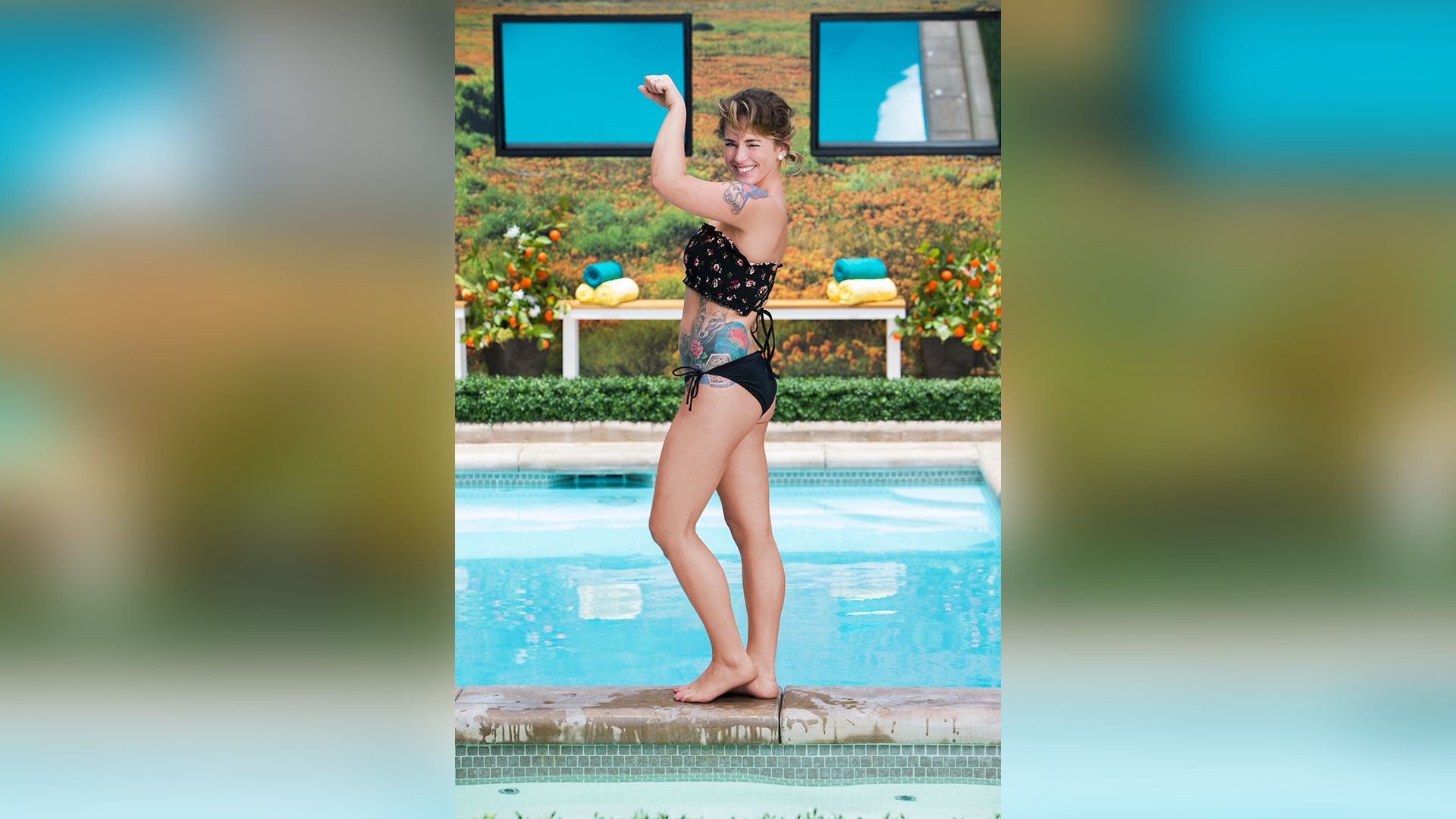 Sam Bledsoe made an eerie threat on Big Brother live feeds Sunday, in which she spoke of smashing every TV in the house with a lead pipe and self-evicting. Bledsoe was speaking to herself in a dark bedroom when the thoughts were spoken, according to TV Guide. At the time, her fellow houseguests were having a food fight in the kitchen.
"I guess that would be really hard to explain if I just got up, got dressed, put my boots on, grab the lead pipe that I took off the locker in the bathroom and smash every single one of these glass TVs across here from me and then shredded these f---ing drawers, pick one of these saucers up and threw it through that f---ing window right there," Bledsoe said. "That probably wouldn't be that good. It would take me about 45 seconds to get up and get everything that I needed. And the door to the parking lot is right there. I wouldn't call that a voluntary exit but..."
The live feeds soon cut off. Bledsoe has threatened violence and asked to self-evict from the game in the past. When she was nominated for eviction this week, Bledsoe said she would "tear every door of they're f---ing hinges" and "absolutely rip these bitches to shreds" if she were to be evicted.
In early August, Bledsoe tried to self-evict from the game when she could not decide between voting out one of her friends, Bayleigh Dayton or Angie "Rockstar" Lantry. She was spoken to by production and attempted to leave out the side door of the studio, spoiler account @realvegas4sure reported. Later, Bledsoe was given a psychological evaluation.
Bledsoe is known to speak her mind in the house. Houseguests, like Angela Rummans, have mentioned in on-screen interviews, Bledsoe's energy in the house is negative and can become tiring. In recent weeks, Bledsoe has been trying to quit smoking, which has made her cranky, she admitted to houseguests.
The welder has specifically had problems with Rummans and past houseguests Haleigh Broucher and Kaitlyn Herman. Rummans and Broucher discussed Bledsoe's behavior and claimed she has something against women. In house activities led by Bledsoe, she has not invited either woman.
Bledsoe tried to get Broucher evicted through her love interest's Head of Household run, Faysal Shafaat. She went directly to Shafaat and said she would quit smoking if Broucher left the house. Shafaat was shocked by the direct conversation and refused to agree to Bledsoe's plan.