'Big Brother' Sees Shocking Eviction Results: What It Means For Week Four
So far, the Big Brother All-Stars season has been a bit predictable. A group of tight-knit men appears to run the house, as they've taken the first three Head of Household titles, evicted only women and don't seem to show signs of stopping.
Thursday night's eviction saw the first somewhat unpredictable vote of the season, one that could split alliances. Janelle Pierzina and Kaysar Ridha were sitting on the block next to each other on eviction night. The two have worked together in three seasons of Big Brother, including 2020's All-Stars. Their immediate connection on Season 22 made it nearly impossible for them to fly under the radar: especially with a giant "boys club" alliance leading every week's motives.
Big Brother fans had their minds made up early. Throughout the week, they begged CBS on Twitter to save Janelle. In fact, the hashtag #SaveJanelle trended during Thursday night's episode with even giant celebrities, like Queen Eye's Karamo Brown, and former Big Brother players pointing to Janelle as a favorite houseguest.
But the houseguests didn't seem to feel as strongly about the Big Brother legend. The episode reminded viewers that the house was leaning toward evicting Janelle.
But things can change very quickly in the Big Brother house.
Most of the episode showed Janelle campaigning to stay in the house another week. She attempted to convince her fellow houseguests—including Cody Calafiore, Memphis Garrett and Daniele (Dani) Donato—to keep her despite the apparent plan to evict give her the boot.
And the start of the eviction votes seemed to imply it may have worked.
Dani voted to keep Janelle after claiming there was nothing that could make her vote against Kaysar. It appeared to be the first flip vote of the week, one that gave major hope to viewers who, naturally, freaked out on Twitter.
Not just average Joes either. The stunning eviction caused one heck of a reaction from former show winner Andy Herren: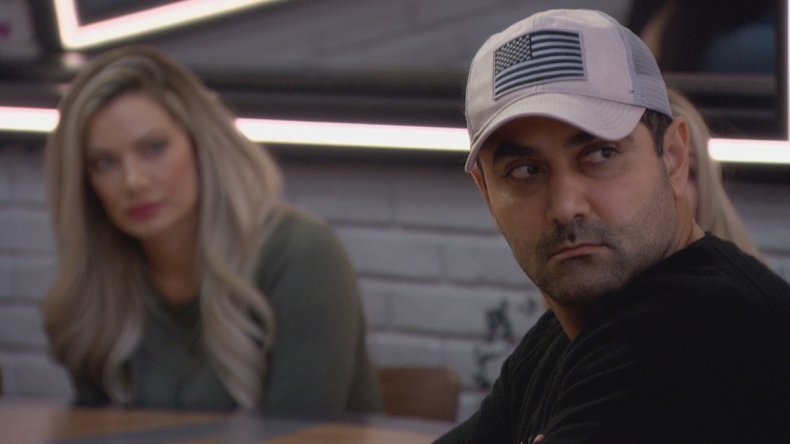 It turns out, there wasn't too much to celebrate. Janelle was ultimately evicted with a vote of 9 to 2.
So what happens now?
There doesn't seem to be any plan to allow evicted houseguests back into the game at this point. If Janelle could reappear on this season is unknown.
Kaysar is left without a strong alliance member now that there's no Janelle by his side. Where he'll fall in terms of future alliances is unknown.
A few new targets may have emerged for week 4. Tyler Crispen and Cody seemingly made a mistake by trusting "rookie" David Alexander, who exposed his alliance to De'Vonne Rogers. While De'Vonne may now look to Tyler and Cody as unreliable houseguests, Tyler and Cody have lost all faith in David.
Week 4 is entirely unpredictable because of this. It all depends on who becomes the next Head of Household.
'Big Brother' Sees Shocking Eviction Results: What It Means For Week Four | Culture