'Big Brother's' JC Mounduix to be Removed After Alleged Sexual Assault?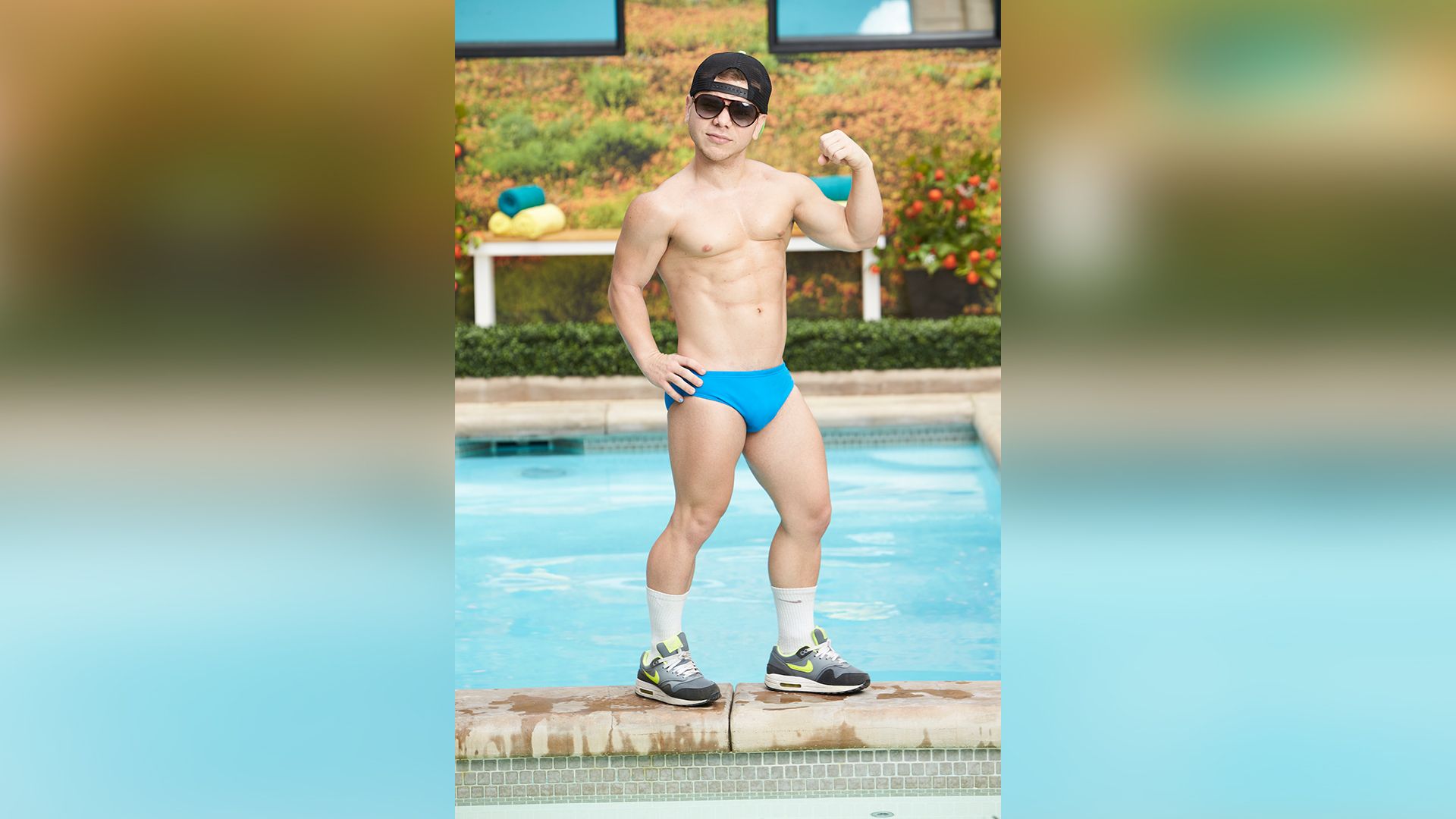 Twitter users are enraged at Big Brother houseguest JC Mounduix, yet again, this time for two separate incidents in the house. Both were seen on the live feeds. Users are urging CBS to take action and remove Mounduix from the game.
Tuesday night, houseguest Tyler Crispen said he wanted to sleep alone instead of with Mounduix, who he sometimes shares a bed with. Mounduix did not leave Crispen's bed. When Crispen fell asleep, Mounduix was seen caressing and kissing his arm. Viewers are calling for Mounduix's removal, as this is not the first time he has been accused of sexually assaulting a houseguest.
CBS did not immediately respond to Newsweek's request for comment.
Twitter users were outraged at Mounduix's behavior and targeted CBS with questions about their alleged negligence.
"[CBS] can you please explain to me how JC gets away with inappropriate sexual actions towards other houseguests constantly? What am I missing here??," a user wrote, along with photos of Mounduix's late-night encounter with Crispen.
Another stated they wouldn't stand to be in the house with Mounduix.
"As much as I want to be on Big Brother, if I got stuck with a creep like JC I would self-evict. Why isn't @CBSBigBrother doing anything about him touching people in their sleep????"
Other fans questioned how Mounduix's behavior would be received if he were a straight man harassing a female in the house.
Earlier in the season, Mounduix was reprimanded by the online community for groping houseguests with an ice cream scooper. He was heard telling a female contestant to "open up her vagina" so he could insert the scooper. He said, "it feels good."
CBS issued a statement surrounding Mounduix's actions to Newsweek on July 3. "Big Brother is a reality show about watching a group of people who have no privacy 24/7—and capturing every unfiltered moment and conversation in their lives. At times, the houseguests reveal prejudices and exhibit behavior that we do not condone."
The statement also explained houseguests who have displayed controversial behavior have been warned by production.
Wednesday night, Mounduix caused live feeds to be shut down when he opened the bathroom door while houseguest Haleigh Broucher was using it, according to Big Brother Daily. When she asked him to close the door, he refused. Broucher called for production to assist. The live feeds turned to fish-filled screen saver.
A Twitter user questioned when Mounduix's actions would be too much.
"Did JC really try and keep the bathroom door open on Haleigh? How much can a guy get away with?" they tweeted.
Houseguests have also realized the extent of Mounduix's behavior, as Haleigh Broucher and Angela Rummans spoke of his messed up moments on Monday night, according to Big Brother Daily. The duo said they hoped people would be talking about his inappropriate behavior when they left the house.