'Big Brother' Spoilers 2018: Why Kaitlyn Herman Was Evicted
Kaitlyn Herman was evicted from the Big Brother house on Thursday. It could become the biggest move of the season.
Herman was one of the most controversial houseguests this season—and arguably in Big Brother history—regularly making headlines for her behavior in the house.
In the last two weeks, Herman went from controlling the house and spearheading a controversial backdoor plan, which evicted houseguest Swaggy C, to becoming the show's biggest target.
In all three episodes this week, Big Brother detailed the houseguest's confusion on who to evict. Herman was the easy choice, but players questioned the possibility of her beneficial role in their games.
In the end, even her closest allies voted against her, including houseguest Tyler Crispen. Her closest friend, Faysal Shafaat, also voted to evict her, though his decision was less of a surprise after he failed to use the Power of Veto on her Wednesday.
Herman was evicted with a vote of 9 to 1. The only one vote to keep her from JC Mounduix, who seemed to be an unlikely ally.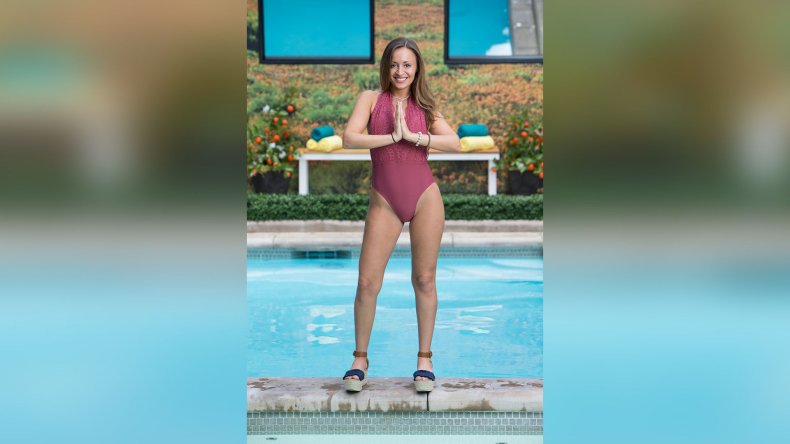 Herman was granted an opportunity to return to the game on Thursday, though she failed the necessary task. She was unable to take apart and reassemble a puzzle of herself in two and a half minutes to reverse her eviction.
"I'm actually glad because that was me. That was my control. I can live with the fact that I just didn't do it," she told host Julie Chen after her eviction. "Like I say a million times, it was for the highest good. There's someone out there that needs me more than in here and I'm so proud of myself."
Herman, who entered the Big Brother house with a boyfriend on the outside, has been criticized by viewers for her actions with fellow male houseguests, including Crispen, Shafaat and Brett Robinson.
Her flirtatious gameplay landed her on the block this week, originally beside Haleigh Broucher, for what Head of Household Sam Bledsoe called "cheap" gameplay. Bledsoe noted that the flirtation was the opposite of "female empowerment."
Herman's boyfriend, Joe Pincus, expressed disapproval of Herman's behavior on his Twitter account, noting he was trying to remove himself from the show as much as possible. The status of their relationship is unknown, though Pincus's sister has implied he was moving on.
Herman was also criticized for using the N-word in the house while quoting a Drake lyric.