'Big Brother' Spoilers: The New HoH Made A Predictable Nomination, But Could It Turn Into A Backdoor Plan?
After a wild blindside that resulted in Brett Robinson leaving the Big Brother house on Thursday night, the house has returned to predictability. With only five houseguests left, the first Head of Household (HoH) competition after the double eviction, which sent Robinson and Haleigh Broucher to the jury house, was importent in securing the possible final players in the game.
The HoH competition was played Thursday night after the double eviction, and Angela Rummans came out on top, Big Brother Network reported. The strong player was a monumental force in evicting Robinson, her own alliance player, as she won the Veto and used it to nominate him for eviction as a backdoor nominee.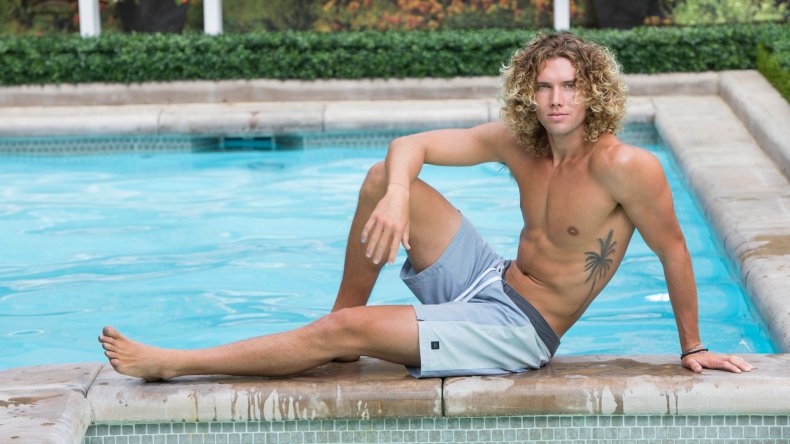 With both wins, Rummans was on a roll Thursday night and very much in control of her fate in the game. At this point, it's crucial, as she's up against two strong and smart players: Kaycee Clark and Tyler Cripsen. The three have arguably been the strongest players throughout the game and continue to play the game in a tight alliance.
Newsweek subscription offers >
Rummans used her nominations this week predictably. She nominated JC Mounduix and Sam Bledsoe for eviction. Both have sat on the outside of their alliance, and have been seen as possible targets for weeks. Bledsoe has been on the group's radar longer than Mounduix, so there's a good chance she may be sent to the jury house this week.
The Power of Veto win would be telling of the following week's direction, given if Bledsoe or Mounduix won the competition, Rummans would be forced to fill their spot with one of her closest allies. Not only would this be bad for her game, but it would show where her true alliance lies within her existing threesome with Crispen and Clark.
Clark won the Power of Veto and is expected to leave nominations the same. This would be an opportunity to remove Crispen from the game quickly and smoothly, though it's unexpected Clark or Rummans will see Crispen as the large threat he is until Bledsoe and Mounduix are out of the house.
Former Big Brother winners, Josh Martinez and Rachel Reilly, see Crispen taking the title this season, they told Newsweek. Throughout the season, Crispen has won competitions and played a friendly, yet smart, game which has allowed him access to all players in the house. The former winners wonder about a bitter jury, though, who may be hesitant to vote for Crispen to win based on his earlier decisions in the game, which sent many of them out of the house.
'Big Brother' Spoilers: The New HoH Made A Predictable Nomination, But Could It Turn Into A Backdoor Plan? | Culture