'Big Brother' Fans Enraged as They Allege Misogynist Remarks Harm Taylor
Big Brother fans have called out "misogynistic" comments made about housemate Taylor Hale.
Personal stylist Taylor has made it to the final three of Season 24 of the long-running CBS show, alongside Monte Taylor and Matthew "Turner" Turner.
The winner will be revealed by host Julie Chen Moonves on Sunday, September 25 but viewers have raised concerns about the current drama surrounding Taylor ahead of the final.
Recently on the Big Brother live feed, available via Paramount +, Taylor and Monte were seen sharing a secret kiss while in bed together and have since embarked on a romance.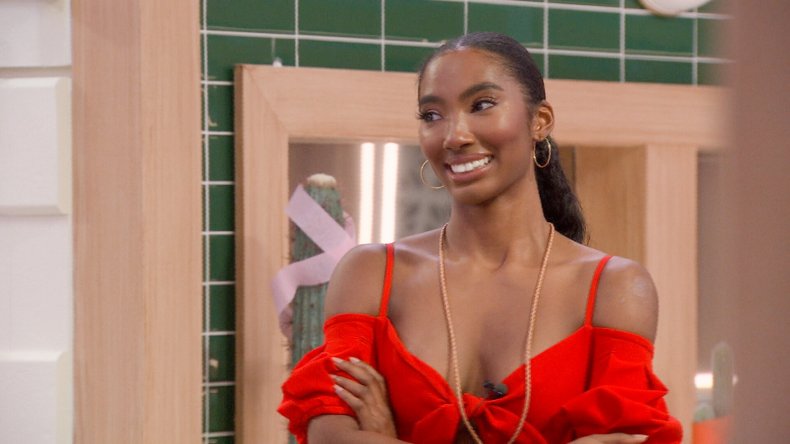 Their connection came as a surprise to some viewers as Taylor had admitted to having a crush on Joseph Abdin, who was evicted at the end of August.
Nothing romantic happened between them in the house but, following his exit, Joseph stated he may be interested in pursuing a relationship with Taylor when the show finished.
Viewers have been left unimpressed, however, by how Taylor's love life has been portrayed on screen, especially by the housemates in the Jury House (where evicted housemates reside until it is time for the finale.)
Terrance Higgins, Alyssa Snider, Indy Santos and Jasmine Davis were seen discussing Taylor and Monte's romance on the live feed on Thursday.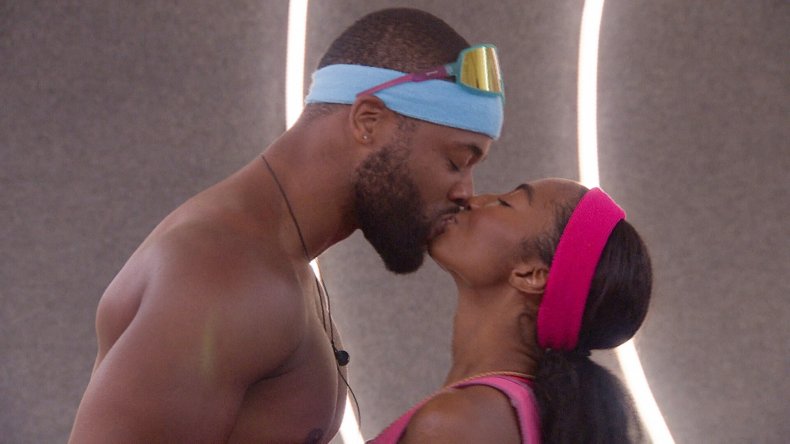 They appeared to be dismayed with Taylor and Monte, suggesting they had deceived Joseph by sharing a kiss.
Jasmine was seen saying, "Ain't nothing wrong, but something ain't right," while Terrance added, "Something definitely ain't right."
The chat did not go down well with fans, who took to Reddit to call out the discourse surrounding Taylor.
User alwaysonlineposter asked: "Am I the only one like pretty uncomfortable with how the Joseph, Monte Taylor love triangle is kind of being portrayed? It just…feels like people are being pretty misogynistic about the whole things and blaming Taylor."
Nico-72 responded by saying: "Yes, it's incredibly disappointing. Especially since Taylor is so outspoken about supporting other women."
NoAd9921 added: "Right? Joseph and Taylor weren't even a couple, they just flirted like normal people and [people] are slut shaming Taylor now and saying she's betrayed Joseph."
Kayembeee took a slightly different stance, saying: "I actually think Joseph will blame Monte more than Taylor."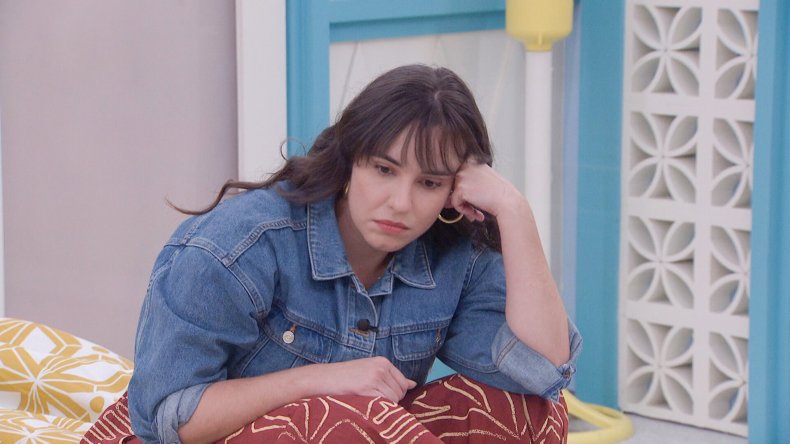 Also on Thursday, Brittany Hoopes became the last housemate to be evicted before the season finale.
The hypnotherapist from Austin, Texas was sent packing by Monte after he won the Power of Veto competition and power to evict.
Monte decided to keep Turner in the game, with Taylor rounding out the final three.
Speaking to Chen Moonves in her exit interview Brittany gave her opinion on Monte's decision.
"If I'm being honest, it makes most sense for his game," she said, "[Monte] is closer with Turner. I know I would have crushed him in those comps at the end. I feel confident about that. He's right. His arguments were logical. It just wasn't in my favor."
The Big Brother finale will air on Sunday, September 25 at 8 p.m. ET on CBS.