'Big Brother' Star Jack Matthews Accused of Racism, Again, After 'Rice Pudding' Comment
Big Brother houseguest Jack Matthews is in hot water with some viewers, yet again, after making a perceived racist comment on the live feeds. Footage of the incident shows Mattews talking about "rice pudding" in regard to Isabella Wang, a houseguest of Asian descent.
The video was first premiered on the show's live feeds, which can only be accessed with a subscription on the CBS All Access website. It was not featured in the televised show, though outlets like TMZ have video of the comment.
Viewers have been calling Matthews racist essentially since the start of the show, when it seemed he was involved in evicting only people of color from the house. So far, three people have gone home. All of them are minorities.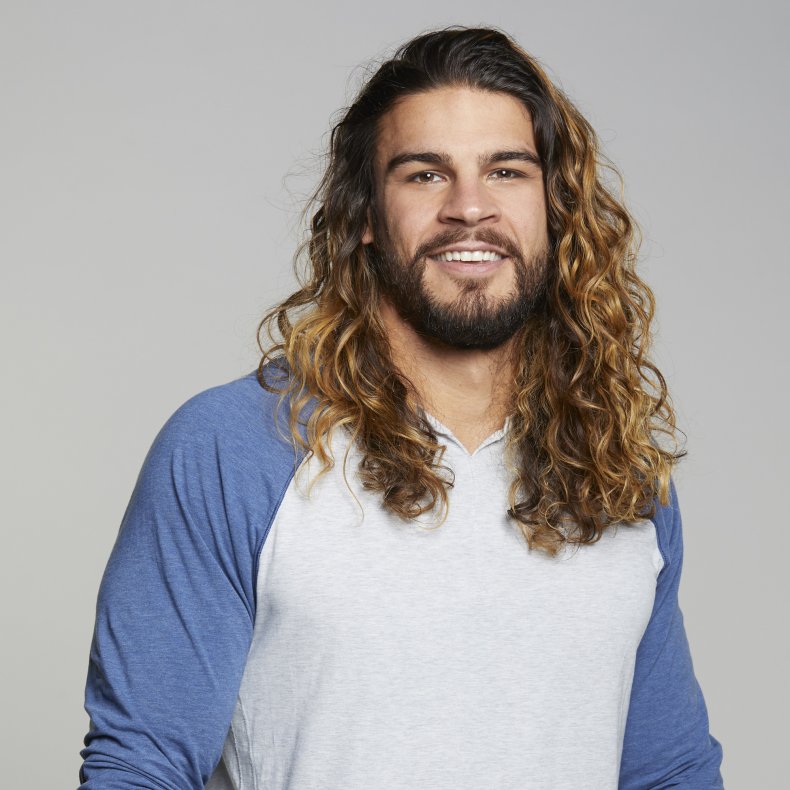 Some viewers also thought they heard both Matthews and houseguest Jackson Michie saying the N-word in the house. CBS told Newsweek this was investigated, but no proof of use the N-word was found. A large handful of viewers still think the pair are responsible for spreading hate speech in the house.
Viewers took to Twitter to slam Matthews and overall racism in the Big Brother house this season. Some comments pertain directly to his behavior, while others spotlighted the group of white houseguests he was speaking to, and their lack of calling out his language.
It appears CBS may have stepped in after the rice pudding comment. Another live feed video was aired on TMZ that shows both Matthews and Tommy Bracco talking about the controversial exchange and how it was perceived. It's unclear if CBS did approach them, or if it was discussed by other houseguests.
The conversation shows Bracco explaining he wasn't trying to "change the subject" after Matthew's comment. CBS did not immediately respond to Newsweek's request to confirm or deny if the channel or Big Brother producers got involved.
Matthews has also been accused of racism for his "bullying" treatment of now-evicted houseguest Kemi Fakunle. At one point, the powerful player said he wanted to "stomp a mudhole" through her chest. His comments and direct behavior toward Fakunle were cause for outrage on Twitter by some fans.
Since Fakunle left the house, she's expressed outrage in the behavior of some of her former houseguests. In a Twitter statement, she wrote she's "saddened to be associated with such a negative display of human character," and is "horrified that this is now a part of my life story."