'Big Brother' Spoilers: Will Swaggy C Propose To Bayleigh Dayton On The Live Finale?
Swaggy C fell in love with fellow Big Brother houseguest Bayleigh Dayton this season. Though they haven't seen each other since his early eviction, the couple may be ready to take big steps outside of the house.
The fan favorite, who was evicted before jury qualifications, liked a tweet Wednesday implying he may be ring shopping for Dayton ahead of the finale on September 26. The tweet came in response to Swaggy C's announcement he'll be off Twitter until the finale.
"Finale Night in 8 days. I'm off Twitter til' then. Won't see another tweet from me. Catch y'all after the Finale. It'll be a fun one. MADNESS," he tweeted Tuesday afternoon. Former Big Brother winner, Dick Donato, tweeted a follow up about ring shopping.
"Yeah, ring shopping takes a while," Donato stated. Swaggy C liked the tweet.
Dayton and Swaggy C began a secret relationship in the house, which they were afraid would make them a target. They tried to keep the relationship a secret but ultimately were open about their care for one another.
After his eviction on the show, Swaggy C met Dayton's family without her knowledge. According to his Twitter account, he communicates with them now. Dayton was told of Swaggy C's introduction when she was evicted from the Big Brother house. She was shocked and thrilled at the news. The couple is still separated, as Dayton is a member of the Big Brother jury.
Swaggy C spoke openly about the pair's love after the show. He claimed they plan to move in together when the season is over. "It's crazy but we talked about moving in with each other after the show ends. When you confide in someone and can put 100 percent trust in them it grows fast. You see them at their worst, you sleep with them every night, you see them at their best," Swaggy C told Us Weekly in July.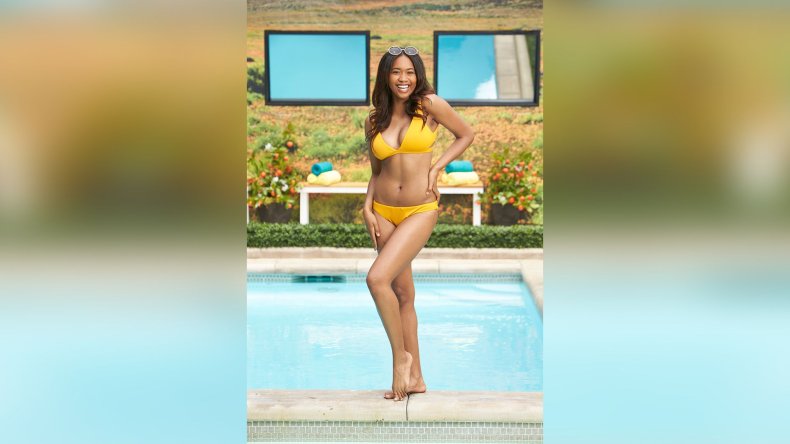 He noted his care for her and why his relationship with Dayton is unique. "It's her personality," he said. "How much she actually cares for me, aside from the game, in terms of me bettering myself. She's genuinely concerned about that and not so much her physical attraction, so that's the main thing that attracted me to her."
In the interview, Swaggy C alleged marriage is far down the road for the couple.