'Big Brother's' Janelle Pierzina Could be Out Unless CBS Steps Up Big Time
The future is looking grim for Janelle Pierzina inside the Big Brother All-Stars house, but there are still a few hours left to twist her fate. Viewers of the reality series are begging CBS to change the game so their favorite player can stay another week.
Janelle is considered the "Queen of Big Brother" by some after appearing on two previous seasons of the show. Naturally, she was a shoo-in for Big Brother All-Stars, and quickly regained the love of viewers everywhere. She fell into a quick alliance with Kaysar Ridha, a player she's aligned with in all three seasons in which she's appeared. Unfortunately, their prior connection put a target on their back and both are eligible for elimination on Thursday night.
So, fans on Twitter are pleading with CBS and Big Brother Executive Producer Allison Grodner to change the game in Janelle's favor. What would this look like, exactly? It's possible Big Brother could add an unexpected twist to the game to allow Janelle to re-enter the house, even if eliminated. Or, any other kind of twist could be instituted to undo Head of Household Tyler Crispen's reign.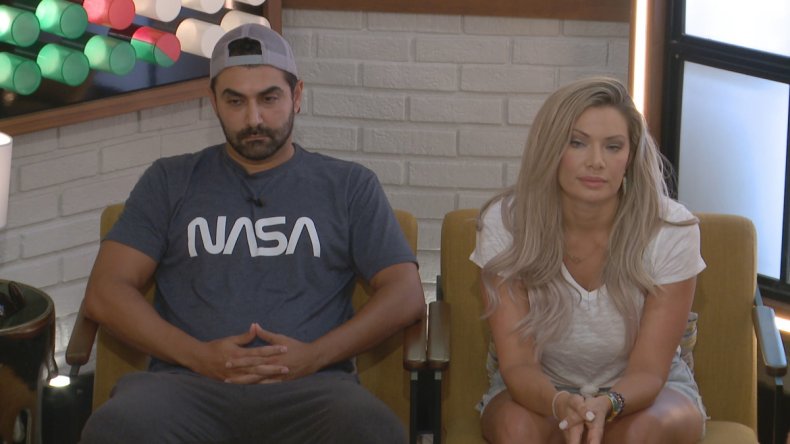 This wouldn't be the first time Big Brother has offered a contestant a do-over. In the past, Big Brother has often offered opportunities for early-eliminated houseguests to "battle back." This typically involves a competition between all eliminated players and one is then allowed to return to the house.
Some even accused Big Brother of attempting to rig Kaitlyn Herman's ability to stay in the house during Big Brother Season 20. On an otherwise normal eviction night, Kaitlyn was invited to complete a seemingly-failproof puzzle to re-enter the house immediately. She ultimately failed, but fans and former Big Brother players accused CBS of attempting to keep her in the game for the purpose of higher ratings.
The All-Stars season has already been accused of being rigged a handful of times. Early in the game, CBS was accused by some fans of attempting to throw power in the direction of the men of the house. The rumor began during the live premiere episode when the men were given an advantage to qualify for the Head of Household competition. Newsweek previously reached out to CBS about these claims but didn't receive a response.
Big Brother viewers know one thing: the game is expected to change at a moment's notice. That's the fun of Big Brother. Anything can happen, and CBS can change the rules whenever they want.
The network absolutely has the power to keep Janelle through some twist if it's something they truly want to do. How willing they are to stage her comeback, though, likely depends on how much value she brings to the series. With the amount of #SaveJanelle mentions on Twitter Thursday, her value potential is high.
We'll just have to wait until tonight to find out if there's any chance of seeing Janelle through the rest of the season.