'Big Brother's' Janelle Pierzina Slams Nicole Franzel After Wedding Disinvitation
It looks like Janelle Pierzina won't be attending Nicole Franzel's wedding after all. Pierzina exited the Big Brother house last Thursday to find a wedding invitation from Nicole waiting at home, and there's a giant caveat to the Big Brother player's big day.
Janelle shared a photo of Nicole's invite on Twitter Monday. It's a pink passport, which lists the names of both Nicole and fiance, former Big Brother player Victor Arroyo. The sweet invite comes with a hefty price tag, though, according to Janelle. She claimed each attendee must foot a $3,000 bill for the hotel room wherever Franzel is getting married.
"Just received my invite," Janelle wrote on Twitter. "3k for hotel so Nicole's reception and hotel stay can basically be comped. Glad I don't have to go. I hate cheap a** weddings where the go to song is Cotton Eyed Joe."
It appears Janelle assumed the guests would foot the bill for both the newlyweds' stay, as well as parts of their reception thought this has not been confirmed. Newsweek reached out to Victor for further clarification and comment.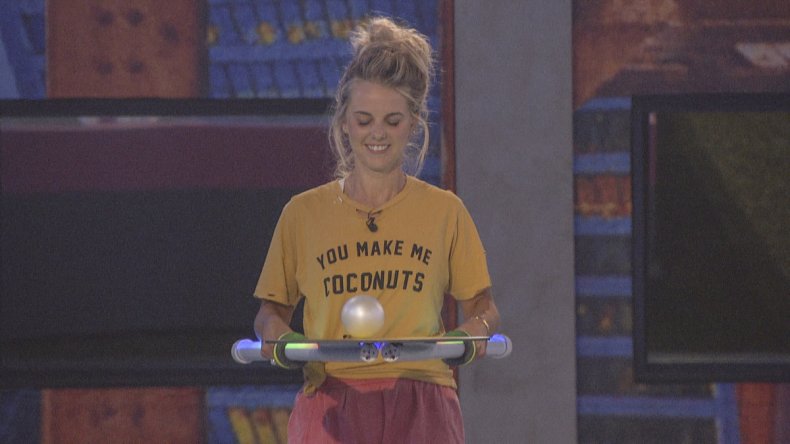 Twitter users loved the comment from Janelle, which came after Franzel uninvited her to the wedding during her eviction speech on Big Brother. Nicole's canceled invite came in the form of a video message to Janelle, once the fan-favorite had officially left the house. On Tuesday, her tweet had over 24,000 likes.
Other reality stars had opinions, too. The Bachelor's Demi Burnett responded. "I'm Screaming who pays 3k to go to a wedding... wait I would pay 3k to go to your wedding Janie," she wrote.
Nicole's wedding appears to be abroad, as one commenter claimed in the Big Brother house, Nicole mentioned it was in Turks and Caicos. Janelle seemed to confirm this when she noted that airfare isn't included in the $3,000 price, which simply covers the hotel.
Former Big Brother player Ovi Kabir also noted the drama surrounding Nicole's wedding may continue after the game. "I have a feeling that the #BB22 offseason is going to be plenty entertaining this year."
While there's always room for off-season drama, the Big Brother game is still going strong. Nicole remains in the house, where she's teamed up with Cody Calafiore in the house's biggest alliance. Janelle was evicted Thursday with only two votes for her to stay over her longtime alliance member, Kaysar Ridha.
Kayser is on the block again this week next to Kevin Campbell.
'Big Brother's' Janelle Pierzina Slams Nicole Franzel After Wedding Disinvitation | Culture