'Big Brother's' Nicole Franzel May Not Be Safe This Week, Even Though She's Not Nominated
A storm may be brewing in the Big Brother house, but there's no telling if it will actually manifest. Some houseguests are campaigning for a backdoor elimination, which would potentially see Nicole Franzel go home.
Nicole F. is a controversial player this season because of a rumor that started ahead of filming. According to the rumor, which was spread on Twitter by fans and fueled by former Big Brother players, Nicole F. spied on potential Big Brother All-Stars players and reported her findings on pre-game alliances to CBS. One of her supposed findings was that two legendary alumni—Dan Gheesling and Derrick Levasseur—were forming a pre-show alliance. Because of all this, some houseguests believe Nicole F. was the reason Dan and Derrick aren't on the show.
Derrick originally shared he was "not happy with Nicole" on Twitter, though he later explained that he actually chose not to participate in Big Brother All-Stars, and that Nicole F. was not to blame.
A former winner, Nicole F. has denied the claims that she was involved in any pre-game plotting, but that hasn't stopped some houseguests from declining to trust her. And two are even pushing for Nicole F. to be removed from the game as soon as possible. Janelle Pierzina and Kayser Ridha are apparently talking about a backdoor plan, which means Nicole F. could be put up for eviction as a total surprise.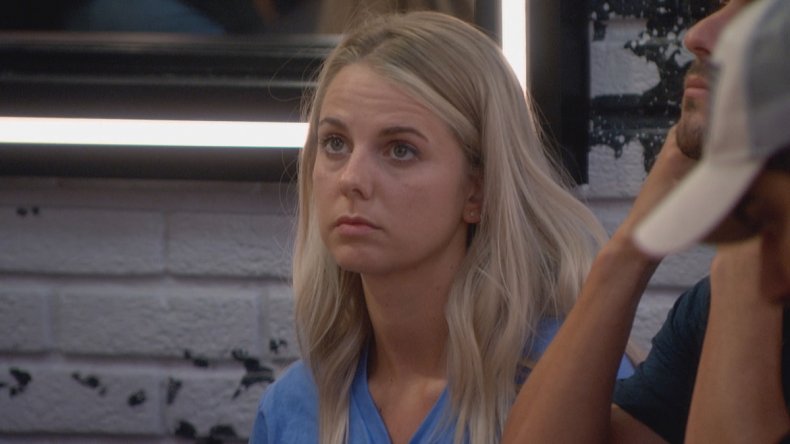 In order for that to work, though, Big Brother's current Head of Household, Memphis Garrett, would have to be on board. Memphis already nominated two people for eviction: Nicole Anthony and David Alexander. The way these nominations could change is if someone wins the Power of Veto and chooses to save either current nomination from the block.
Memphis would then be required to name a replacement nominee, which would be Nicole F.
Whether Memphis would be willing to participate in the plan to eliminate Nicole F. is a bit confusing, based on his relationships. He's close with Cody Calafiore, who is in a strong alliance with Nicole F., but Memphis also refused to nominate Janelle or Kayser for elimination in the hopes of building a connection with them. Eliminating Nicole F. would be a quick way to secure that relationship.
Nicole F. is already aware of the possible plan, so it wouldn't be the most shocking backdoor plan in Big Brother history. She chatted with Kevin Cambell about Janelle's desire to remove her from the game on the live feeds Sunday night. The conversation was transcribed by Big Brother Daily, and seems to show that Nicole F. is confident she won't actually be sent home this week.
For now, all we know for sure is that Nicole A. is at risk of going home, as is David. Viewers will see how it all unfolds on Wednesday night, and the next elimination will take place on Thursday.