Big Business Should Not Be a Dirty Word for Young People—Davos Proves We Need Young Leaders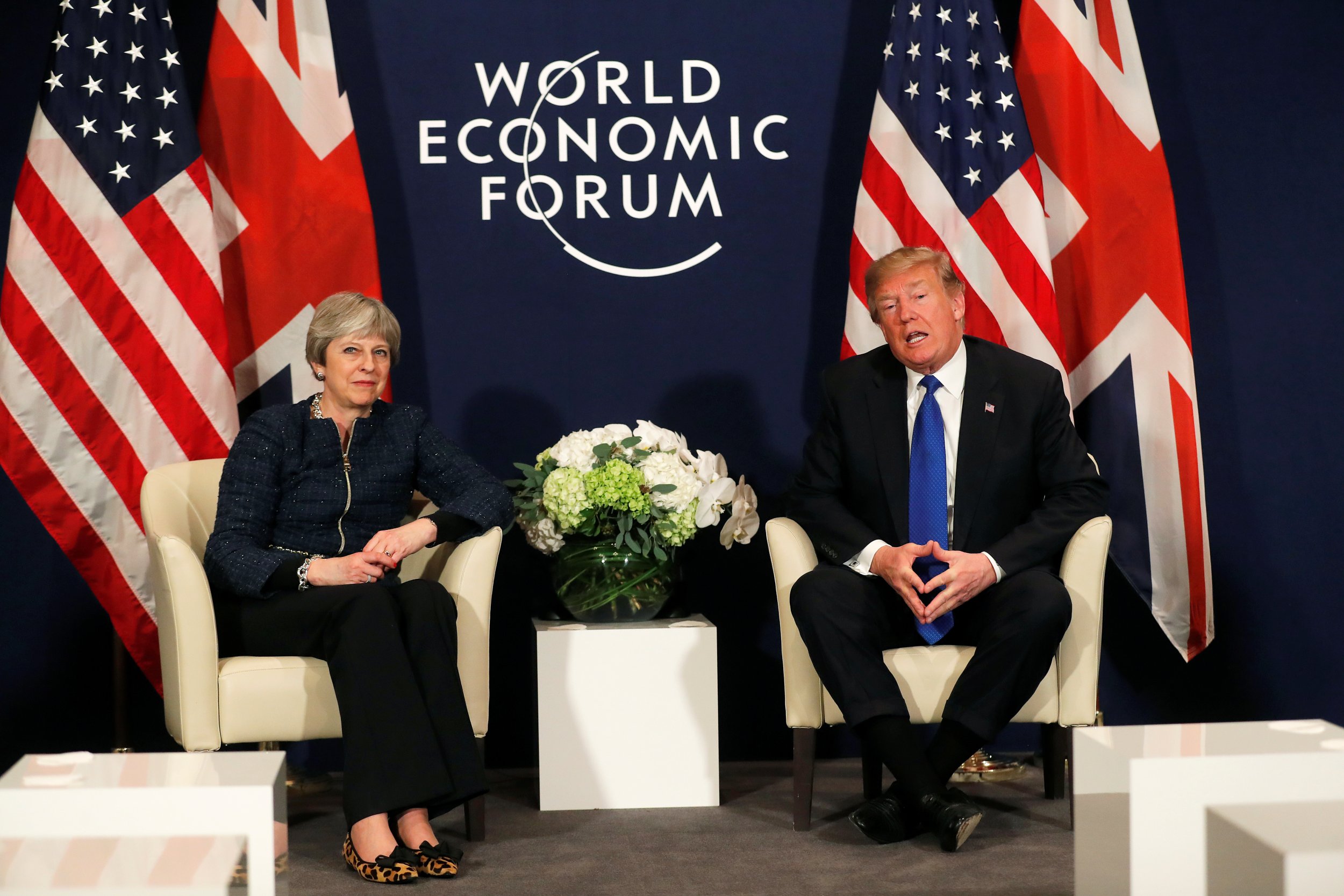 For the last four days, the great and the good, and some downright bad, have gathered at the World Economic Forum 2018—that's 'Davos' to the rest of us and 'WEF' to the Davos People (who are no longer Davos Man).
Trump's defiant "America First" rhetoric may have drawn boos from the crowd this year, but the rise of populism and anti-globalization has been well charted in the last few years. Not so in this part of the Swiss Alps, where attendees at the World Forum are quick to extol the virtues of global cooperation and collaboration—and rightly so.
The WEF's mission is "committed to improving the state of the world"—it's bold and ambitious. This year's overarching agenda is "Creating a Shared Future in a Fractured World"—it's intelligent and timely.
The collective power of this select group is immense. But what impact are these one-percent-ers actually having on improving our world and uniting our futures in fractured times?
The WEF's own Global Risks Report 2018 makes clear that humankind has rarely felt so threatened. The Top Five risks, in terms of impact, are headed by 'Weapons of Mass Destruction', followed by a series of environmental and societal dangers: 'Extreme Weather Events', 'Natural Disasters', 'Failure of Climate-Change Mitigation and Adaptation' and 'Water Crises.'
These threats can be pretty overwhelming—and the Davos annual gathering leaves many people, especially young people, perplexed. 'Davos Man' has long known about the effects of climate change—Al Gore and company have been here banging the drum every year since 2005, but this year was the hottest on record.
In 2006, Nouriel Roubini's clear warning of an impending financial crisis and was roundly ignored, and we're still coping with the effects of 2008 today. On our biggest issues, the world's most powerful cohort has yet to take urgent, timely, concerted action.
Luckily for us, young people have been largely undeterred by the fact that they're left to fend for our world alone, and are acting instinctively and with great passion.
Thirty-one-year-old One Young World Ambassador Nicolle Fagan is a perfect example. This extraordinary young woman is protecting Palau's 200 pristine islands from extreme weather events and the ravages of environmental tourism without waiting for the backing of the Davos-people. She has pioneered the Palau Pledge, under which tourists will not be given a visa if they don't take an oath to protect this tiny and precious country. And it's working—15,000 have signed the pledge and the initiative has had high profile support from the likes of Leonardo DiCaprio and John Kerry.
Likewise, in Nigeria, Charles Akhimien has created a mobile platform, OMOMI, that connects 31,000 young mothers at the touch of a button and gives them vital information in a country where more than 2,000 under-fives die every day. Charles is 29 and he too is a One Young World Ambassador. We are seeing this action and activism from young people all around the world.
Despite their positions of power, the denizens of Davos risk looking impotent in comparison to people like Nicolle and Charles. Remarkable young leaders don't need incumbent leaders to rouse them to action. But, they sure as hell deserve more from the old guard than they're getting.
It is abundantly clear that young leaders around the world expect much more of incumbent leadership—and so they should. High hopes aside, baseline expectations must at least be met if the neoliberal consensus, apparent at the WEF, is to survive. Populism is not an accident or a coincidence, it's precisely about the slow or non-existent action we've been seeing for years.
So, how can the Davos-people reconcile themselves? Well, it's no easy task.
In my experience, young people are not particularly interested in supranational organizations or in the gatherings of those that run them. You can't blame them—they often seem out of touch and they aren't very good at inspiring drive or passion.
But, what is inspiring is feeling like you are part of a movement—you are part of a big global mosaic. This is why global and all-encompassing initiatives like the Sustainable Development Goals can be important for the world's young leaders.
It is helpful for people like Nicolle in Palau to know that she is helping to tackle SDG 13 (Climate Action) and SDG 14 (Life Below Water) and it helps Charles in Nigeria to know he is part of the broader fight on SDG 3 (Good Health and Well-being).
Digital natives everywhere are inheriting a world where global accords like the Paris Agreement are increasingly needed. The Wild West of the Internet, the iniquities of international banking, the threat of climate change—these are problems beyond the means of individual governments and they will need supranational solutions.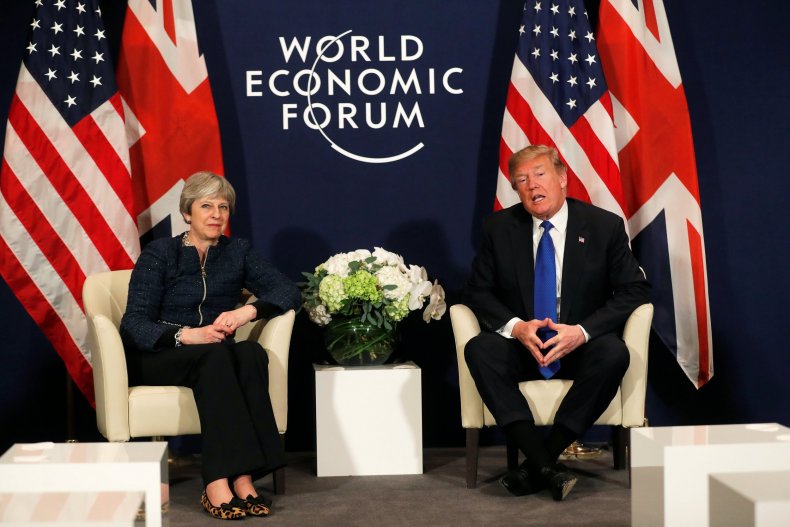 There is, therefore, a vital role for leaders of powerful supranational organizations and businesses—attending Davos right now—to play in ensuring that their organizations really can act for the good of all—that they really are committed to "improving the state of the world".
Big business shouldn't resign itself to being to be a 'dirty word' for young people. It has the power to inspire the next generation, the resources to support young leaders in their work and the reach to connect them to like-minded agents of change across the globe.
The combined efforts of 'Davos-woman' and 'Davos-man' and young leaders really would be a force to be reckoned with—but if incumbent leaders cannot deliver for young leaders then everyone should support the next generation.
As Kofi Annan always says to the young stars at One Young World—if leaders don't lead, you must make them follow.
Kate Robertson is the co-founder of One Young World, the global forum for young leaders.