Why the Premier League's Inconsistency Makes This a Season to Remember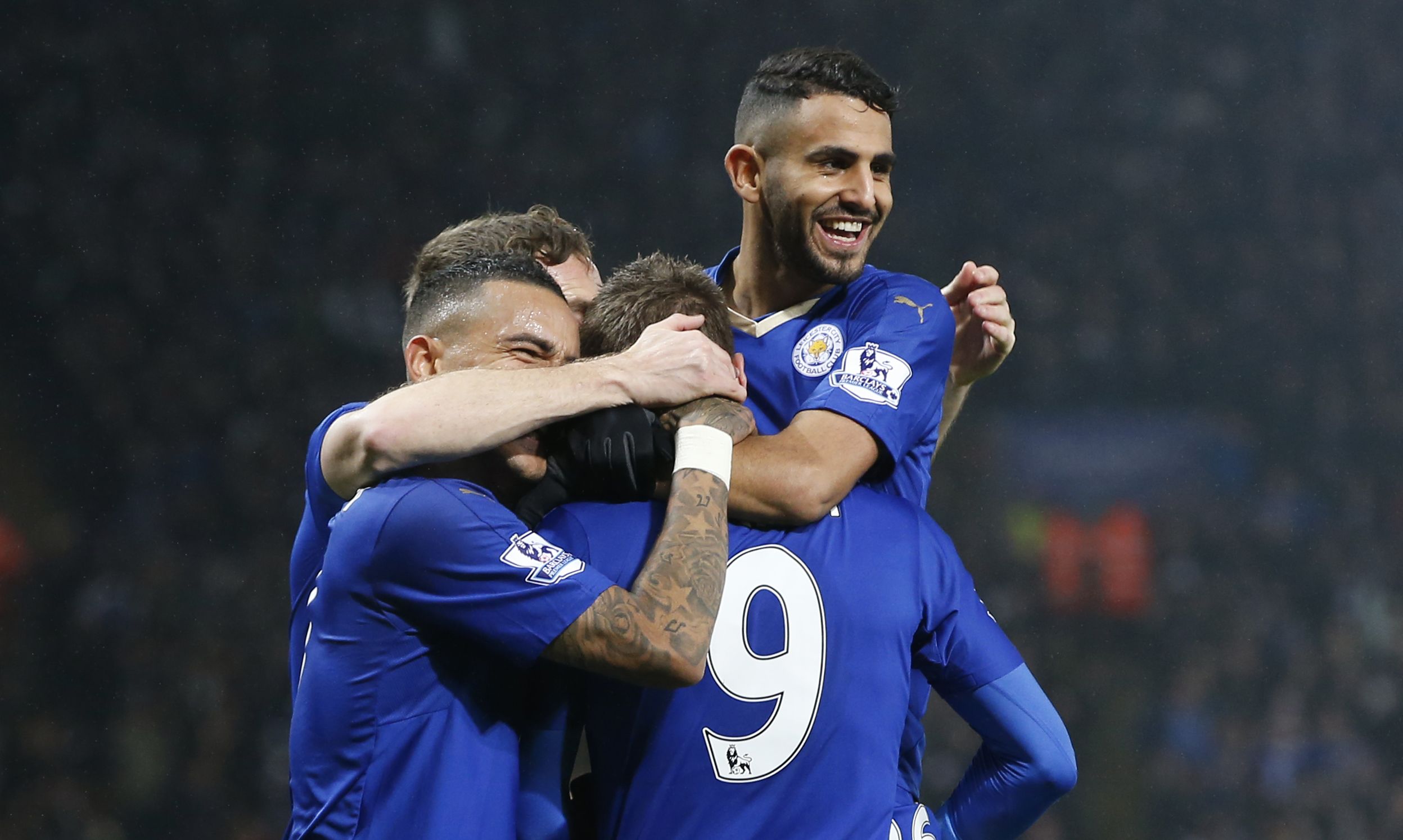 With one soft-shoe shuffle, a shift to his left foot and then an impossibly sweet ping past a world-class goalkeeper diving to show willing, Riyad Mahrez emphasized the chaotic brilliance of a barmy season.
It is impossible, almost, not to get caught up in the wonder of the confusion of it all. Chelsea, whose progress in Europe has surely saved Jose Mourinho's job, is one point off the relegation zone, with a healthy chunk of the season gone, flushed down the drain with the mud-spattered bath water.
The Premier League―at least in its modern incarnation―works along the reliable railway sleepers of conservatism. You spend money, you win, you achieve the Champions League cartel, which allows you to spend more, consolidate further...and so the door is slammed shut on the minnows who possess bark but little bite.
That has not stopped it turning into a multi-billion pound business―indeed it may have helped it along the way, because if there's one thing large groups of people enjoy, it is investing in a sure-fire commodity. Playground bragging rights, if you will.
And then Leicester, Jamie Vardy with his sheepish grin, his body made of coat hangers and his legs whirring like those of a demented East-Midlands hummingbird, come and crash the respectable party with this revolutionary idea that a group of cast offs and rejects can win the league.
Look at them. There's Danny Drinkwater, who started at Manchester United and spent years on loan, most recently at Barnsley, before becoming the fulcrum of a Premier-League midfield.
Marc Albrighton, perhaps one of the biggest victims of Aston Villa's inexorable slide, unwanted, transformed into something approaching one of the league's best, or at least most dangerous, wingers.
The insanity manifests itself elsewhere, too. Here we are, ten days from Christmas, and Watford are a point-off fifth―their best ever run at this stage in a top-division season. Liverpool, skulking with the occasional flourish in ninth, retain very real title expectations of their own. Though their malaise has been protracted, Villa were not expected to rival Derby County from 2007-08 - who gained the fewest points in Premier League history.
The Premier League has been tipped on its head and dangled playfully, by its trouser ends in the shallow end of the local swimming pool, thanks to a perfect convergence of unlikely and baffling circumstances.
The big bears have laboured―Manchester United under Louis Van Gaal, still heaving granite on their shoulders when they go forward, while Manchester City too often possess the mind of the artist―all of the skill in the world and all the belief in it, but little desire to apply a base coat of paint to the spare bedroom wall. Chelsea are unique as a great side whose best players have suddenly all decided to give up pretensions of their own greatness for a season's kip.
And so Leicester―and Watford, and Stoke to greater and lesser extents―have spied several yawning gaps in the market. There is, unfortunately for them and luckily for the rest of us enraptured voyeurs, still more than half a season to outlast any weariness as well as the relentless, trampling snow-shoes of the Premier League's beasts. Arsenal, more erratic supercar than snowplow, may yet forge on to win the thing after Christmas which would be a story in itself. The season is 38 games-long for good reason―to iron-out any frippery and inconsistency, to make sure that the best team wins. Consistency and conservatism are, of course, intimately interlaced. Hold out just well enough, for just long enough, and you become a champion.
That's partly why Leicester continue to thrill so often. Their consistency is new, and baffling, and you keep expecting it to be punctured by the rusty nail of a drab defeat. It is certainly not consistency in the way we have come to understand the Premier League's rumbling, omnipresent machine.
For almost half a season, the best league in the world has been anything but. And it has been all the better for it.