Brazil's BIG Festival Winners Highlight Latin America's Up And Coming Game Developers
The BIG Festival (Brazil's Independent Games Festival) took over São Paulo from June 26-30 for it's seventh annual showcase. After hosting more than 20,000 visitors in 2018, BIG delivered another packed line-up of business development, industry lectures, and new workshops covering vast areas of video game development from conceptualization to completion and everything in between.
This year, BIG continued to make its mark highlighting Brazil and other Latin America countries innovative and progressive game developers. To help strengthen the foundation of the indie video game scene, BIG invites developers from all over the world to compete for top awards, all while giving them much-needed exposure to network with studios, publishers, press and fans. BIG aims to demonstrate to the indie video game industry that Latin America can compete with the larger markets throughout the world. And the winner's list highlights some truly exceptional games.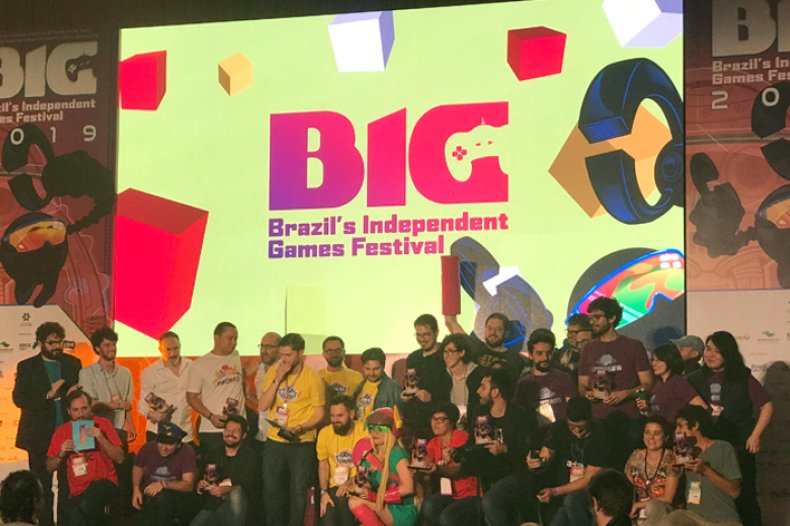 Twenty winners took home a trophy in categories ranging from the People's Choice to the Best overall game, and even the more specific Best Brazilian Game. Best Game was awarded to publisher Devolver Digital for the indie game GRIS, which was developed by Nomada studio. It chronicles the journey of a young girl who, through dealing with painful experiences in her life, has become lost in her own world. The beautiful watercolor style art also helped Nomada to snag a second trophy for Best Art.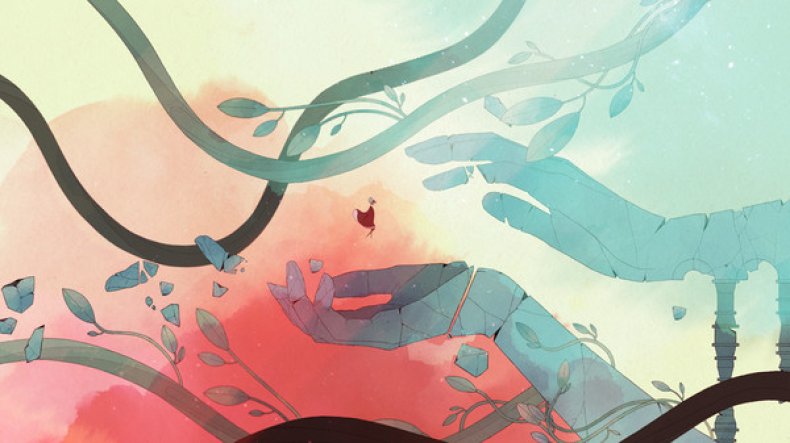 This year marked the addition of two new awards to the show including the Humble Big New Talent Award and the Nordic Games Pitch Award. A grand total of 54 games entered the competition from countries all over the world, not just Latin America. Developers from Australia, China, and South Africa were also on display. Below is the complete list winners from this year's BIG Festival:
BIG Festival 2019 Winners List:
Best Game
GRIS (Nomada Studio), Spain
Best Brazilian Game
Adore (Cadabra Games), Brazil
Best Game Latin America
Quantum League (NGD Studios), Argentina
Best Art
GRIS (Nomada Studios), Spain
Best Narrative
Forgotton Anne (ThroughLine Games), Denmark
Best Gameplay
JUMPGRID (Ian MacLarty), Australia
Best Sound
Unheard (NEXT Studios), China
Best Innovative Game
Pixel Ripped 1989 (ARVORE Immersive Experiences), Brazil
BIG Impact: Educational
Cidade em Jogo (Fundação Brava e Flux Games), Brazil
BIG Impact: Social Issues
Marie's Room (like Charlie), Belgium
BIG Impact: Diversity
Huni Kuin: Yube Baitana (Bobware/Beya Xinã Bena), Brazil
Best Student Game
Burning Daylight (The Animation Workshop), Denmark
Best Mobile Game
Starlit On Wheels (Rockhead Studios), Brazil
Best Multiplayer Game
Spitlings (Massive Miniteam GmbH), Germany
Best Kids Game
It's Paper Guy! (The Paper Team), France
Best Virtual Reality Game
Moss (POLYARC GAMES), USA
BIG Brands
Authentic Game Oficial (Little Giants Studio), Brazil
Humble BIG New Talent Award
Space Routine (Menic Games), Argentina
Nordic Game Pitch Award
Grashers (Pink Array), Brazil
People's Choice Award
Spaceline Crew (Coffeenauts), Brazil