Big Gaps in Green Revenue Among the World's Largest Firms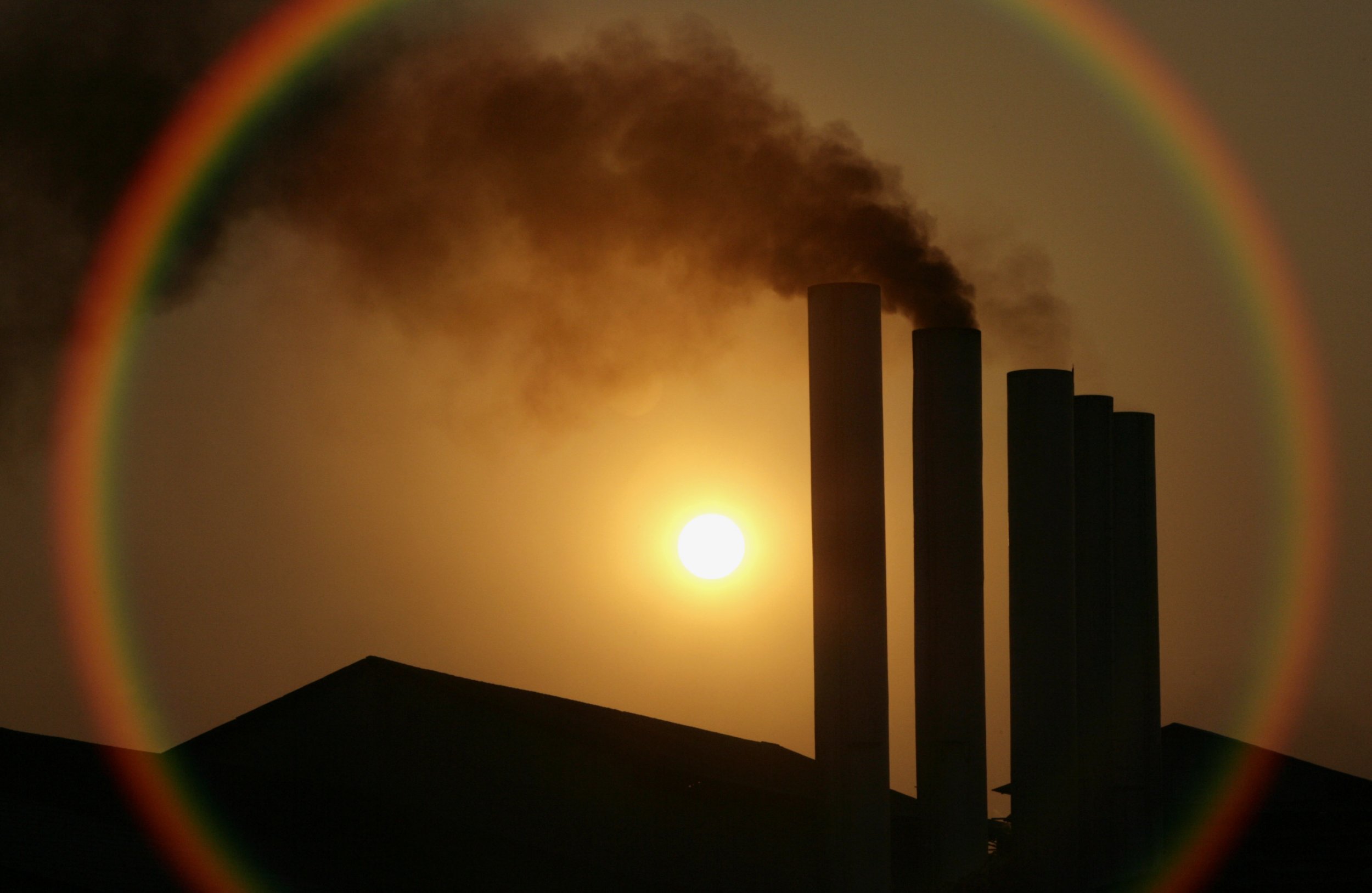 Electric cars, railroads and smart utilities leading the way to greener economy
With the need for climate action gaining momentum, the 2017 Newsweek Green Rankings found that only 7 companies of the biggest 500 in the US and the biggest 500 globally earn more than 60% of their revenues from environmentally beneficial products and services.
No surprise that the green-revenue leader is Tesla, with a top-tier score for it's innovative fully electric cars, trucks, and infrastructure – yet Tesla's overall Green Ranking lags (#237) because there are almost no other disclosures on its operations. From CSX (#43) and Union Pacific (#61) in North America to East Japan Railway (#93) and China Railway Group (#296) and China Railway Construction (#322) in Asia – railroads rank highly on green revenue, given locomotives are super-efficient relative to fossil-fuel combustion engines and the massive amount of freight moved per mile. Utility Avangrid (#51), a merger of top-green energy firm Iberdrola and US renewable and transmission firms, is the only other green-revenue score over 60 out of 100. Corporate leaders must transform their products and services to be even more eco-efficient to address the pressing demands for climate action.
Government leaders, especially among the largest economies and populations, need to set policy for climate action as well – as the 2017 Green Rankings produces only 1 Chinese company in the top 100 among the 52 largest firms, only 1 of 8 largest firms in India, and 18% of the US firms listed make the top 100.
The US average green rating is 32%, better than China's at 10% and on par with Canada's (31%) and Japan's (33%) but clearly behind European countries (UK 45%, France 47%, Germany 41%)
In Sweden (2 top 100 firms of 3 overall in the rankings, or 67%), France (12 top 100 firms of 32 largest, or 38%) and Germany (9 top 100 firms of 30 largest, or 30%), there are more green results among corporates, which are driven by a mix of policies, cultures, and investor demands for green solutions.
What do corporates need to do? Transform their products and services to be more clean, green and eco-efficient – and disclose product-specific unit sales and revenue figures. In 2015 and 2016's Green Rankings, the green revenue component examined revenue across 110 industry segments from software to industrials to fossil fuel. The methodology encouraged more product-specific disclosures: Toyota, which disclosed hybrid Prius revenues, got a boost, while Nissan and its electric Leaf did not because of no green vehicle sales figures.
This year, for 2017, the green-revenue methodology pushed for even more detail by product and industry and expanded the methodology to assess closer linkages to climate action. Financial-data experts like Bloomberg's New Energy Finance group benefits from global coverage of renewables, electric vehicles and innovative energy grids (which align with the top green revenue scores) by this leading data-provider, but their methods are proprietary and hence opaque. Similarly, finance-data firm FTSE estimates Environmental Market revenue across a wider range of industries and has a committee of investors, including CEOs of pension funds, such as mega-pension fund CalSTRS for teachers in California. Government bean-counters from Statistics Canada have open-sourced a taxonomy to estimate the green-ness of all products and services with input across academia as well as industry, though this is primarily based on Canada-based experts. The US Department of Labor's Green Goods and Services surveyed 120,000 businesses to assess how eco-friendly firms are, but the data is 6 years old now. The Green Rankings 2017 combined these approaches into a single Green Revenue metric that seeks to reward definitive innovations that yield savings in energy, emissions, water, and waste while advancing innovations.
This "tough love" approach to green revenue (scoring 20% or higher, on a scale of 100) yields a very focused list of firms – totaling 14 of the US 500, and 6 of the Global 500. Electronics firms Panasonic (#52) and Toshiba (#194) and their innovation pipelines are producing real-world products that enhance eco-efficiencies for consumer and industrial customers. In the US, Applied Materials (#11) and Domtar (#42) are driving new types of source materials for green-tech, with Waste Management (#115) and Republic Services (#117) helping to "close the loop" by reducing landfills and funneling trash to raw material re-usage. Utility PG&E (#4) continues its drive towards more renewables and could provide an example of how government policy drives that further and faster than a less regulated market.
Big gaps connote big opportunities – for trillions in revenue and global leadership in innovation. Almost 100 companies have zero green revenue, an opportunity to grow the top line, as well as produce meaningful environmental benefits, and attract top talent to solve the pressing climate crisis.
See the Green Rankings 2017 to see who leads overall and by industry, and how that affects where you shop, where you work, and how you invest. You have the power to reward greener companies and spur the drive towards greener products, operations, and accountability by their executives. This also helps to drive investors to reward this higher growth and more transparency about how they operate. The more you do, the faster you can help all of us build a better world.
R. Paul Herman, CEO, and Onindo Khan, M.Sci, Director, of HIP Investor (www.HIPinvestor.com), rate and rank 75,000 stocks, bonds and funds globally for investors, advisors, fund managers and 401(k)s; HIP has contributed to the Newsweek Green Rankings in 2015, 2016 and 2017.