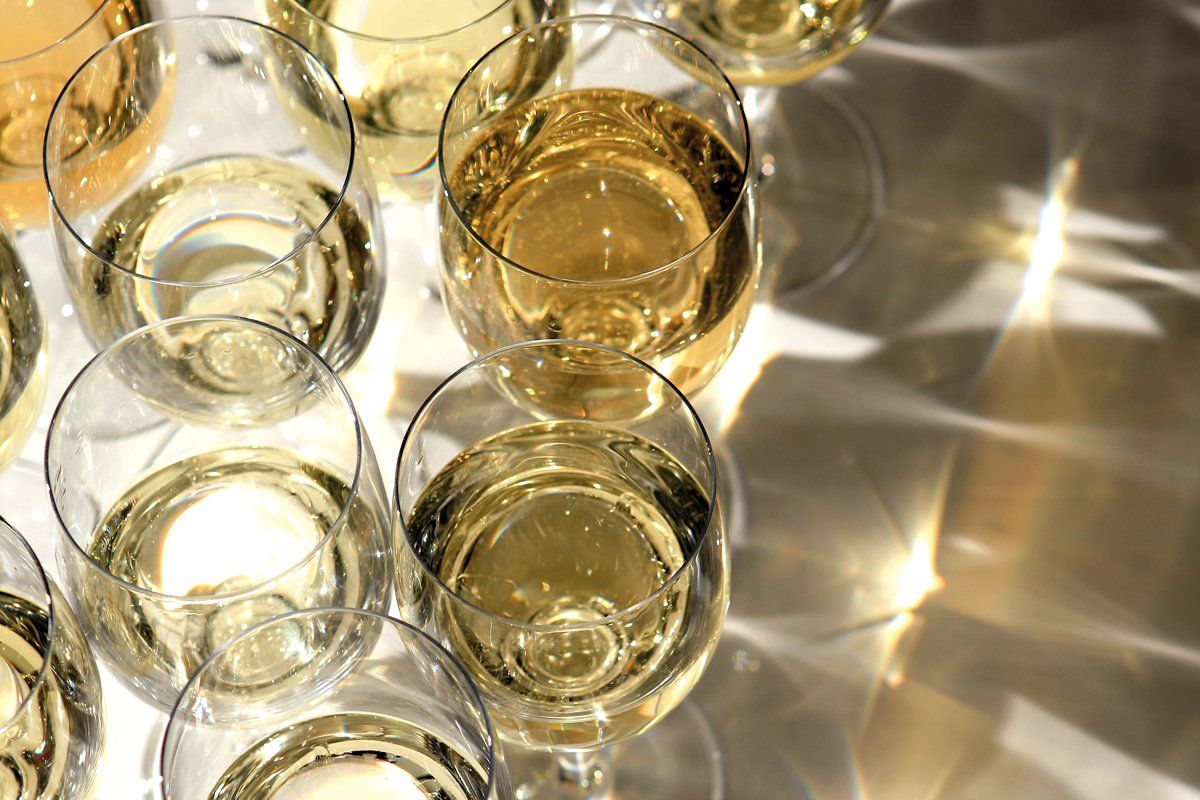 In the early part of the 21st century, some drinkers and restaurants started to bellyache about the increasing heft of California wines. Their alcohol levels, once a modest 12.5 percent, had plumped up to more than 14 percent—and often above 16 percent. The disgruntled said the wines were cloddy, thick, and heavy. Gone was nuance and variety. These jammy, fruity drinks became the new definition of California wine.
But what goes around comes around, and it doesn't take a critic to determine that there's a revolution going on in the wine world. Shops and restaurants that heretofore spurned domestic wines, like Chambers Street in New York City and Nopa in San Francisco, are now expanding their offerings to include California selections—particularly the bottles of winemakers who are starting to dial back on the power and brawn, picking grapes at lower sugar levels and concentrating on matching the grape varietal with the soil type. Finally, California wine is emerging from the id stage to embrace its superego. In other words, as a wine region, the state is starting to grow up.
A good example of this new direction is Hank Beckmeyer. A refugee from the music business (he's a former guitarist for Half Japanese) and a wine lover from way back, the 50-year-old Beckmeyer and his French wife, Caro, found affordable land in the remote (perhaps too remote) Sierra Foothills about a decade ago. Believing that the best wines either grow on limestone or pulverized stone soils, he planted four acres of vines with his own hands on crushed granite. He now makes about 800 cases of edgy, structured Rhone grapes (and also nebbiolo). These wines are not easy to sell in a cabernet- and pinot-dominated state. Priced under $25 a bottle, his La Clarine Farms has been a sell-out from the moment he put bottles on the market.
The same is true with Sonoma winemaking duo Arnot-Roberts. When Nathan Roberts and Duncan Arnot started out in 2002, their wines were in step with the big, jammy fashion. But when they were dealt a cooler year in 2005, they reexamined their path. The vintage produced a leaner wine with less alcohol—and the winemakers were smitten. As they make fewer than 2,000 cases, they felt they could gamble on the fact that others would appreciate the wines as well. They sought vineyards in cooler locations, even really cold ones, like Clary Ranch, not far from San Francisco. The land is so inhospitable that mint has a hard time growing, and Arnot-Roberts is lucky if they get their syrah grapes up to 12 percent alcohol. Their fans don't care about the growing difficulties; the syrah is muscular, fascinating, great with food, in high demand—an instant anti-cult cult wine.
But perhaps most emblematic of the change is Nan Helgeland. She's the wife of the award-winning writer/producer Brian Helgeland (Mystic River). After falling for the magic of wine, she followed her dream and found property in Los Alamos for her Martian Vineyards. Husband Brian will imbibe, but he's busy with his own vocation; the vineyard is her baby. After completing a degree in enology and committing to biodynamic farming (an über-form of organic agriculture), Helgeland has earned her broken nails and bragging rights. "It was important to me to know how to prune a vine," she said, clearly distancing herself from the many CEO and celebrity winemakers who don't get their hands dirty.
Helgeland's first wines from her very own fruit debuted in the 2011 vintage. She and her winemaker, Mike Roth, are dedicated to making wines with little manipulation and ones that are delectable with food as well. The new Martians are restrained, vibrant, and refreshing. They, too, use Rhone varietals, as well as a fun and snappy albariño.
Ever since the wine-centric film Sideways, the Central Coast—where she farms—has been producing a hell of a lot of pinot. But, walking through her rugged vineyard, Helgeland observed, "Come on, does this look like pinot country?" Indeed, the pinot noir grape does best in cooler climates and limestone soils. The wild brush, harsh sunlight, and loamy dirt is as far as you can get from the benchmark of pinot, France's Burgundy region. Like the rest of the new crop of sensible winemakers, Helgeland prices her anti-cult wines within reason. Martian delivers carefully farmed, organic, minimally manipulated wine for under $24 a bottle.
But while these examples are part of a grassroots movement, another group is seeking to take their message to the mainstream. In Pursuit of Balance is a wine-tasting event open to the trade and the public. Now in its second year, it's spearheaded by celebrity sommelier Rajat Parr of the Michael Mina restaurant group (and a winemaker himself) and Jasmine Hirsch, director of marketing for her father's famed Hirsch vineyard. Reacting against pinot's metamorphosis in California from elegant to klutzy, the team aims to champion winemakers who are seeking to make the wine, well, in balance. Right now they have 30 winemakers in their brood. The April New York City tasting sold out in two days. Parr and Hirsch were stormed by 375 consumers who paid $75 a ticket to sample the wines. Hirsch sees it this way: "The American wine consumer's palate is maturing, and now there is a greater interest in more subtle wines and more complex wine-drinking experiences," he says.
But not everyone was amused. Leaving the tasting, Joe Czerwinski, an editor at Wine Enthusiast magazine, commented on the wines he had just sampled. "Well, they're not very Californian," he said.