'Big Little Lies' Season 2 Female Director Was Undermined By Male Predecessor, New Report Alleges
The HBO series Big Little Lies has been hailed by many for bringing needed visibility to not only female narratives on screen, but to the experience of having female talent telling those stories.
This was especially true when it was announced that the entire second season would be directed by Andrea Arnold, who won an Academy Award for her short film Wasp in 2005 and the Jury Prize at the Cannes Film Festival for her films Red Road (2006), Fish Tank (2009), and American Honey (2016). With stars Reese Witherspoon and Nicole Kidman also executive producing the series, the show has been considered by many a juggernaut of female empowerment in Hollywood
However, a new bombshell report published Friday calls all of that into question.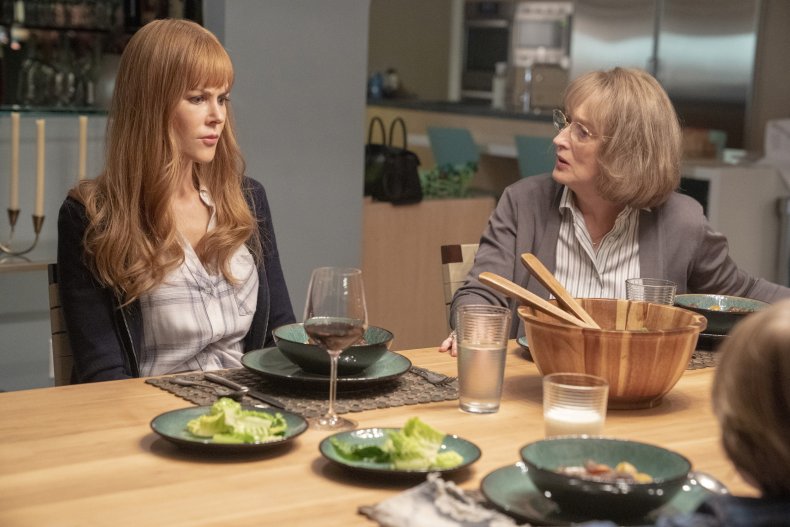 IndieWire alleges that Arnold was shelved post-production for her male predecessor, Jean Marc Vallée, who was unavailable to direct the show's second season because of a scheduling conflict with the series Sharp Objects. Sources claim that HBO executives, including show runner David E. Kelley, hired Arnold as a stand in, without ever revealing their intention to have Vallée ultimately take over in post-production.
Despite the fact that Arnold was assured she would have creative control over season 2, her footage was reshaped by Vallée to more closely match the visual style of season 1, and 17 days of additional shooting were scheduled, with Vallée as an executive producer unofficially taking the reins away from Arnold.
IndieWire describes the scene during those days on set:
"While DGA rules required Arnold be the director on set, Vallée was now an extremely hands-on EP dictating not only what would be shot, but how it would be shot, oversight that Arnold never had during the initial shoot. The optics were not lost on many associated with 'Big Little Lies': A show dominated by some of the most powerful actresses in Hollywood hired a fiercely independent woman director – who was now being forced to watch from the director's chair as scenes were shot in the style of her male predecessor."
This left Arnold reportedly "heartbroken" by the "devastating" experience.
HBO responded to IndieWire's report with a statement: "There wouldn't be a Season 2 of Big Little Lies without Andrea Arnold. We at HBO and the producers are extremely proud of her work. As with any television project, the executive producers work collaboratively on the series. and we think the final product speaks for itself."