Big Machine Records Hits Back At Taylor Swift's Music Ownership Claims, Says Singer Used 'False Information'
Big Machine Records doesn't agree with Taylor Swift's recent comments that her old music is being held hostage by her former label.
The label responded Friday to a lengthy statement Swift posted to various social media accounts saying that the company has not prohibited the singer from using her old music in any way.
In her post, Swift claimed Big Machine CEO Scott Borchetta and business partner Scooter Braun have blocked her from using old music both in live performances and in a planned Netflix documentary. Their stipulation, Swift claims, is she can license her music—which they own 100 percent of—if she promises not to re-record the tracks in the future.
Big Machine, however, said this is false information.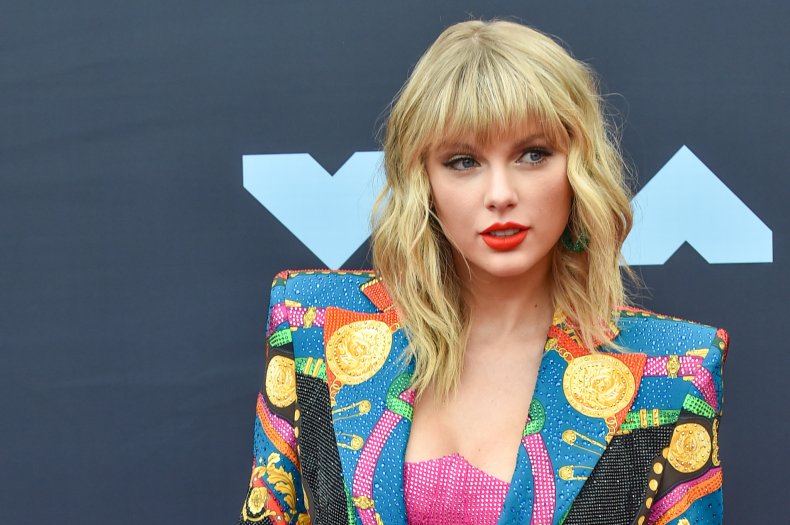 "As Taylor Swift's partner for over a decade, we were shocked to see her Tumblr statements yesterday based on false information," the company posted in a statement on their website. "At no point did we say Taylor could not perform on the [American Music Awards] or block her Netflix special. In fact, we do not have the right to keep her from performing live anywhere. Since Taylor's decision to leave Big Machine last fall, we have continued to honor all of her requests to license her catalog to third parties as she promotes her current record in which we do not financially participate."
Swift's comment said the block was only in regards to her old music.
In her statement, Swift explained that she planned to perform "a medley of my hits throughout the decade" on the AMAs where she will receive the Artist of the Decade award. "Scott Borchetta and Scooter Braun have now said that I'm not allowed to perform my old songs on television because they claim that would be re-recording my music before I'm allowed to next year," she wrote.
Big Machine's statement also addressed Swift directly, telling the singer that "the narrative you have created does not exist."
"All we ask is to have a direct and honest conversation. When that happens, you will see there is nothing but respect, kindness and support waiting for you on the other side. To date, not one of the invitations to speak with us and work through this has been accepted. Rumors fester in the absence of communication. Let's not have that continue here. We share the collective goal of giving your fans the entertainment they both want and deserve," the label wrote.
In June, Braun bought Big Machine records, reportedly for $300 million, according to Variety. At the time, Swift said she was "disgusted" that Braun acquired the rights to her music without giving her an opportunity to buy her albums herself.
Swift left the label in November 2018 and signed with Republic Records and Universal Music Group.