'Big Mouth' Season 3: Creator Andrew Goldberg on How and Why They Made the 'Disclosure' Musical Episode
Big Mouth Season 3, which is streaming now on Netflix, features many memorable moments, from Kristen Wiig voicing a talking vagina to that Nathan Fillion-horse fan fiction. One of its most inspired moments, however, comes in Episode 9, when the characters puts on a musical based on Disclosure, the 1994 sexual harassment drama starring Demi Moore and Michael Douglas.
Newsweek spoke to Big Mouth co-creator Andrew Goldberg to get a behind-the-scenes look at the making of the Big Mouth Disclosure musical. Goldberg revealed that when he and co-creators Nick Kroll, Jennifer Flackett and Marc Levin were thinking about doing a musical episode, Disclosure was the first idea they had.
Goldberg said: "The way that that came about is that, for a while we wanted to do an episode where the kids were putting on a play at school, we thought that would be really fun. We were trying to figure out what that play was and one of our writers said something like, 'It has to be totally wrong and inappropriate like Disclosure the Musical,' and we were like 'That's terrific,' and he was like, 'Hold on, we can't just pick the first thing that is pitched!'
"So we actually did go through a lot of options before coming back and being really interested in Disclosure. It's a movie that in some ways is super dated but in other ways is super applicable to what's going on now about sexual harassment and types of harassment."
Newsweek subscription offers >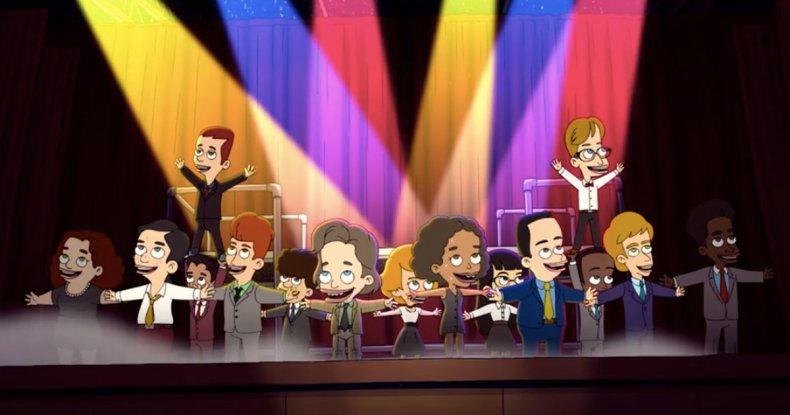 The writers then set about watching the movie, once noted by legendary critic Roger Ebert as being "basically a launch pad for sex scenes." Goldberg said of the process: "It was so much fun to watch that movie together and try to figure out what our favourite elements to draw from were. My wife says her favourite moment of the show is when Nick enters with his Michael Douglas hair."
Newsweek subscription offers >
Most shows ostensibly meant for teens would probably not base an entire episode around a little-remembered 25-year-old movie⁠—Riverdale, for example, picked enduring cult classics like Heathers and Carrie for its musical episodes, both of which were also rebooted in the last decade.
Goldberg said the team weren't initially concerned about whether or not Netflix's target audience would understand the Disclosure reference, and this has been part of their approach to the show since the beginning. "We didn't worry. In that first season we were just writing the show that entertained us.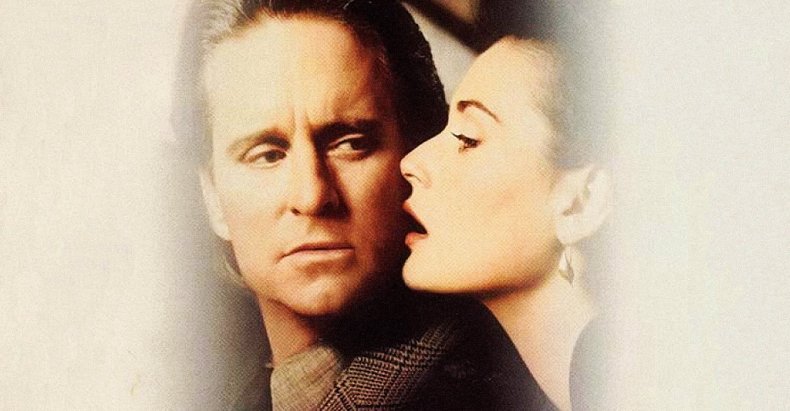 "Part of that experience, however, was realising a lot of people watching the show are going to have no idea what Disclosure is, so I hope some people went and watched the movie. It's a weird watch."
Between the Big Mouth episode about Disclosure, Demi Moore's recently released autobiography and the recent episode of podcast How Did This Get Made about the film, Disclosure is having a renaissance in its 25th year. Goldberg joked: "We totally coordinated that."
Big Mouth Season 3 is streaming now on Netflix
'Big Mouth' Season 3: Creator Andrew Goldberg on How and Why They Made the 'Disclosure' Musical Episode | Culture