'Big Mouth' Season 4: Will There Be Another Season on Netflix?
Big Mouth may have only just released its new season onto Netflix, but already fans are plowing through the new episodes and wondering whether there will be another season of the animated sex comedy.
Netflix subscribers and Big Mouth fans are in luck, as Netflix made a huge announcement this year about not only Season 4 but a whole host of other content from its creators Nick Kroll, Andrew Goldberg, Mark Levin and Jennifer Flackett.
Will there be another season of Big Mouth?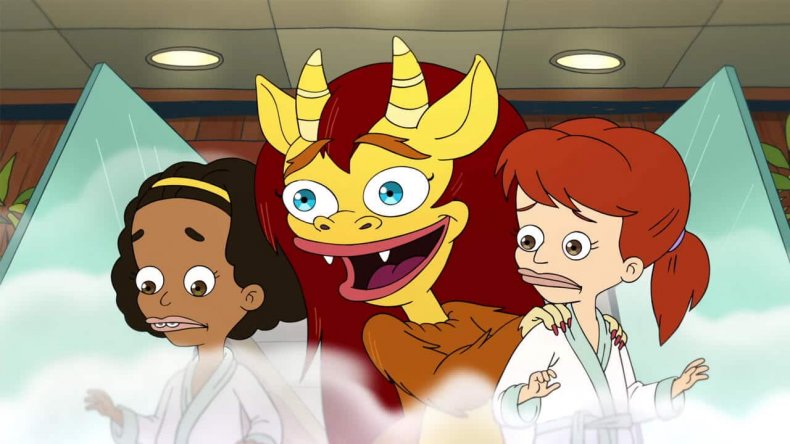 In July, Netflix announced that it had ordered three more seasons of Big Mouth from the group's animation production company Brutus Pink. This means that not only can fans expect Season 4 but also seasons 5 and 6 to be coming in the next few years.
On top of this, they have made a multi-year deal with the company to make what Deadline called: "new animated films and TV series…that are "adult, funny and emotional.""
In a statement, head of adult animation at Netflix Mike Moon said of the deal: "Big Mouth brilliantly captures the most awkward phase in a person's life, puberty, in a hilarious yet heartwarming way. We couldn't be more excited to continue our relationship with Brutus Pink and bring more stories, more humor, and more hormones to Netflix members around the world."
On the night before the release of Big Mouth Season 3, the first of these new Brutus Pink productions was announced. Titled Human Resources, the series will be an animated workplace comedy and spin-off of Big Mouth. According to Deadline, it will be set in the world of the Hormone Monsters. It has not been announced, however, whether Nick Kroll, Fred Armisen and Maya Rudolph will reprise the Hormone Monster roles they play in Big Mouth itself.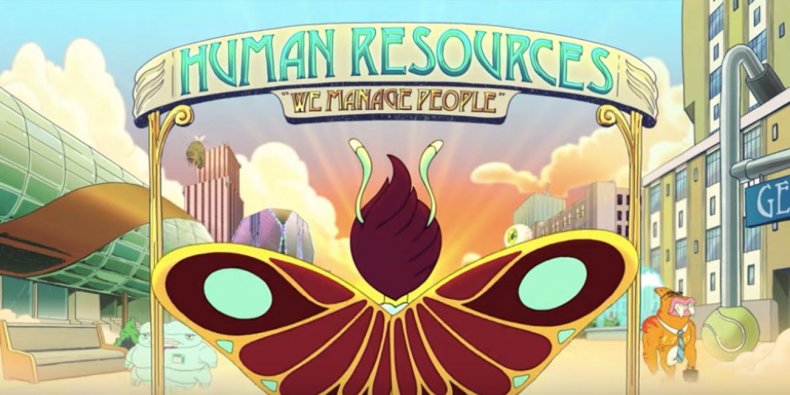 A preview video as been released for this spin-off Netflix, which shows a giant butterfly beast in front of gates that read "Human Resources: We Manage People," but no release date has been announced yet.
According to The Hollywood Reporter, Big Mouth Season 4 will come as part of what THR called a "big commitment" from Netflix to animation following the success of series like Big Mouth and BoJack Horseman, whose final season was announced earlier this month.
Big Mouth Season 4 does not have a release date, though it is expected in October 2020, which seasons 5 and 6 coming in autumn 2021 and 2022 respectively. As with previous seasons, each is expected to have 10 episodes and all of the main cast is expected to return including Nick Kroll, John Mulaney, Jason Mantzoukas, Jessi Klein and Jenny Slate.
Big Mouth Season 4 is coming soon to Netflix.