Exclusive: 'Big Mouth' Season 4 Already Written and Recorded, Hormone Monsters Will Cross Over into Spin-Off 'Human Resources'
Big Mouth Season 3 may have only just been released, but the show's creators are hard at work already on its next two seasons and spin-off Human Resources, a new animated comedy based on Big Mouth's hormone monsters.
Co-creator Andrew Goldberg revealed to Newsweek that Season 4's 10 episodes are already in production. "It's been written and recorded," he said.
However, the animation is only in the beginning stages, meaning that it is likely to be another year before we get more Big Mouth on Netflix. Goldberg said: "With our animation process, we have many opportunities to rewrite, so it's very much a work in progress."
While Big Mouth Season 4 is animated, however, Goldberg and co-creators Nick Kroll, Mark Levin and Jennifer Flackett are moving ahead with Big Mouth Season 5 (the show has been renewed through Season 6) and Human Resources, the series spin-off that was announced earlier in October.
Newsweek subscription offers >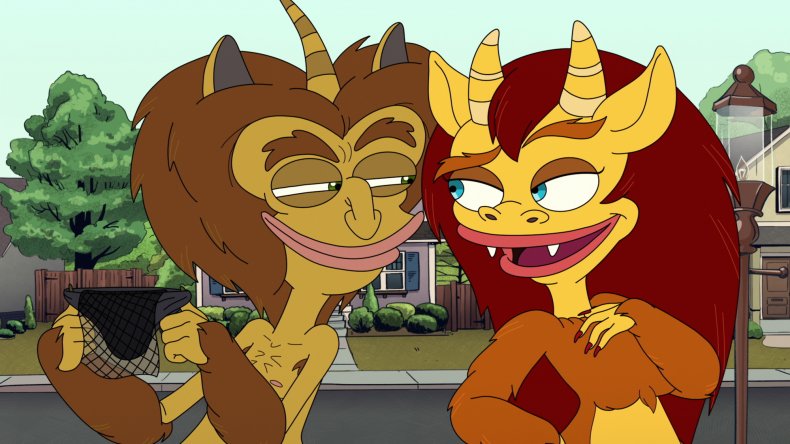 Speaking about Human Resources, Goldberg said: "We're excited about that. It's inspired by the part of the Season 2 finale where you see where the hormone monsters work but it's really going to be where all the different creatures who operate within the human body and human psyche work. So it's sort of a workplace comedy but with these fantastical creatures."
Newsweek subscription offers >
When asked how the spin-off is progressing, Goldberg added: "We're in the very early stages of it now, and our plan is to really get going on that after we write Season 5 of Big Mouth because we're always a year ahead on the production schedule."
Fans of Big Mouth will be pleased to know that some of the Netflix show's existing hormone monsters like Maury (voiced by Kroll), Connie (Maya Rudolph) and Rick (also Kroll) might appear in Human Resources. When asked whether the show's existing monsters will turn up in the spin-off, Goldberg said: "Yes and no. Some of the monsters and creatures from Big Mouth will cross over but there will also be new characters."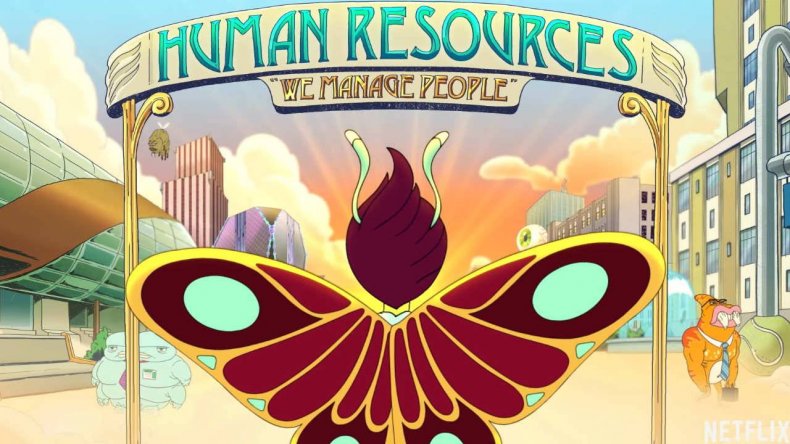 The first of these characters may have been revealed in a teaser clip that accompanied Netflix's announcement of Human Resources. The footage showed a giant butterfly-like creature unfurling its wings in front of a sign that reads "Human Resources: We Manage People." Other creatures seen in the video are a short, fat, blue monster with four arms and a muscular orange creature with tusks dressed in glasses and a tie.
Big Mouth is streaming now on Netflix.
Exclusive: 'Big Mouth' Season 4 Already Written and Recorded, Hormone Monsters Will Cross Over into Spin-Off 'Human Resources' | Culture