'Big Mouth' Season 5 Voice Cast: All The Big Names Voicing Characters on the Netflix Show
More teenage angst and hijinks have arrived on Netflix as Season 5 of Big Mouth is streaming now.
Nick, Andrew, Jessi and Missy all return to Bridgeton Middle School for a season of romantic loves triangles, embarrassing moments and musical numbers. Love bugs and hate worms are the creatures causing the teenagers problems in Season 5, joining their hormone monsters to guide the students through puberty.
The cast list for Big Mouth seems bigger than ever in Season 5 so let's take a look at who's joining the cast, and who's returning.
New characters and voice actors in Big Mouth Season 5
Nick Kroll and the creators of Big Mouth bagged some huge guest stars for Season 5, and from the moment you hear Hugh Jackman voice a fuzzy penis in Episode 1, you know there's more to come.
The Wolverine actor plays a version of himself in the season opener while Kumail Nanjiani does the same.
Adam Scott joins the cast as the unconventional substitute teacher Mr Keating while Jermaine Clement arrives as the Hormone Monster Simon Sex.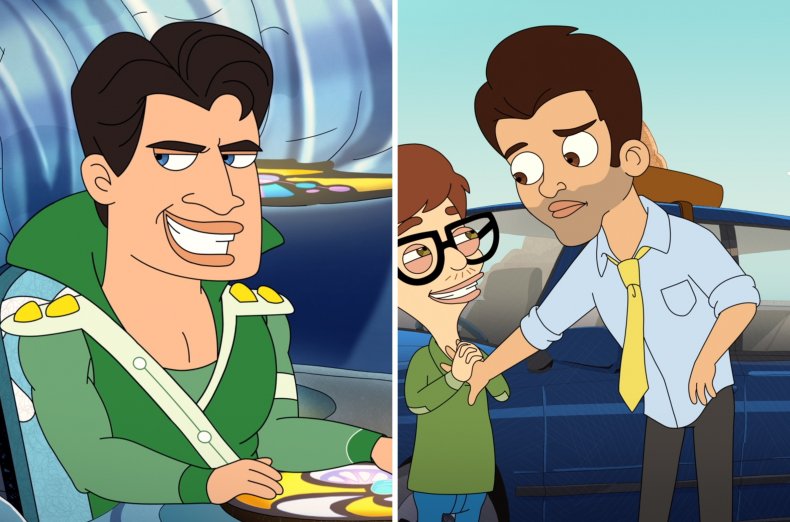 Aidy Bryant joins the cast, preempting her role in the Big Mouth spin-off Human Resources. Her fellow Saturday Night Live star Chloe Fineman replaces Kat Dennings as the voice of Nick's older sister Leah Birch.
Recess, Californication and King of the Hill star Pamela Adlon joins as Sonya the Lovebug, while Brandon Kyle Goodman, who is also a writer on Big Mouth, voices Walter the Lovebug.
Actress and singer Keke Palmer (Hustlers) voices Rochelle the Hate Worm.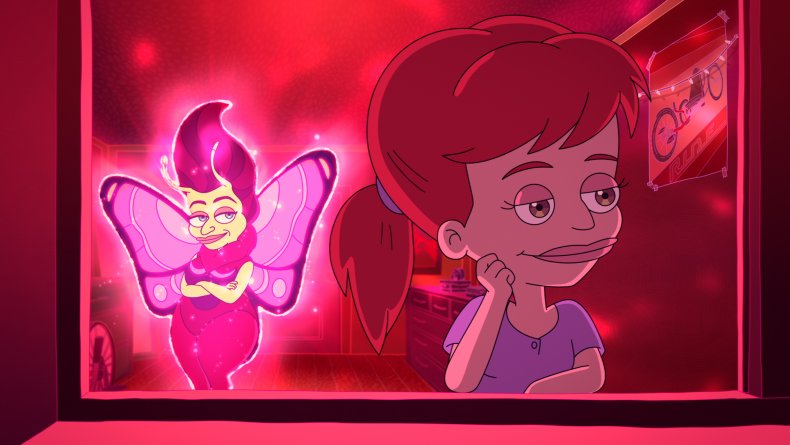 Returning characters in Big Mouth Season 5
Most of the cast regulars are returning to voice their characters but there is one notable change which actually took place in the later part of Season 4.
Jenny Slate, who previously voiced African American character Missy, publicly stepped away from the role, but she does return in Season 5 to voice other characters. Missy is now voiced by Ayo Edebiri (Dickinson).
Series co-creator Nick Kroll is back to voice several key characters including middle school student Nick Birch. His other characters include Maurice the Hormone Monster, Coach Steve, Rick the Hormone Monster and Lola.
John Mulaney voices Nick's best friend Andrew Glouberman as well as the occasional side character. Jessi Klein voices Jessi Glaser and also often voices minor characters.
Maya Rudolph, who won her second Primetime Emmy Award in September for her work voicing Connie the Hormone Monster on Big Mouth, also returns. Rudolph also voices Nick's mom and other characters like the ghosts of Elizabeth Taylor and Whitney Houston.
Andrew Rannells is back as Matthew MacDell, Jason Mantzoukas returns as Jay Bilzerian, Fred Armisen returns as Nick's dad Elliot Birch, and Get Out director and comedian Jordan Peele will once again voice the Ghost of Duke Ellington. Ali Wong gets a bigger role in Season 5 as the character Ali, a pansexual student as Bridgeton Middle School.
The trailers for Season 5 also showed that David Thewlis returns to voice the Shame Wizard, Nathan Fillion voices himself and Thandiwe Newton is back as Mona the Hormone Monster. Richard Kind voices Andrew's dad Marty Glouberman, Jon Daly is back as the object of Jessi's affection Judd Birch, and Zachary Quinto returns as Matthew's boyfriend Aiden.
Jack McBrayer plays one of Nick's pubes, Zach Galifianakis makes a return as the Gratitoad and Chelsea Peretti and Paula Pell return as the mothers of Missy and Andrew, respectively.
And not for the first time stars like Kristen Wiig, Gina Rodriguez, Mark Duplass, Gary Cole, Kristen Schaal, Kristen Bell, Rosa Salazar and Craig Robinson all voice characters in Season 5 of Big Mouth.
More Big Mouth news
The recent trailer shows that we can expect to see the Big Mouth characters change from cartoons to puppets and clay-mation, which will be part of a special Christmas episode.
A Big Mouth spin-off show is still in development too. Human Resources will feature appearances from characters from Big Mouth while Variety also revealed in June that Randall Parks and Aidy Bryant will also join the cast.
All 10 episodes of Big Mouth Season 5 are available to watch on Netflix now.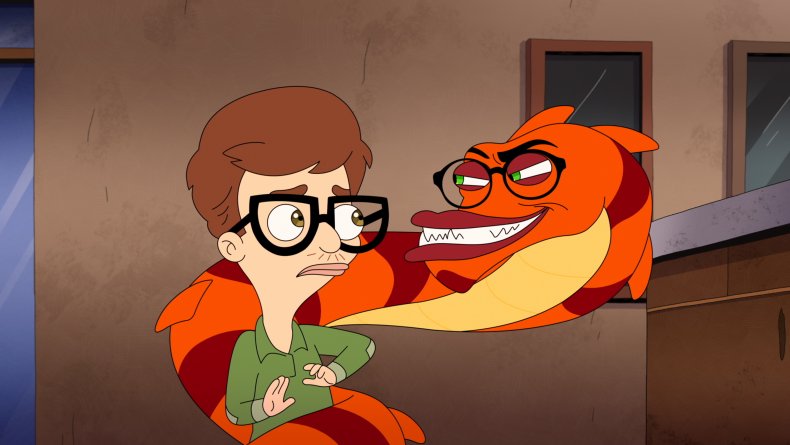 Update 11/8/21 at 9:03 a.m. ET; This article was updated to include all of the Season 5 guest stars