Big Oil Heirs to Say Goodbye to Fossil Fuels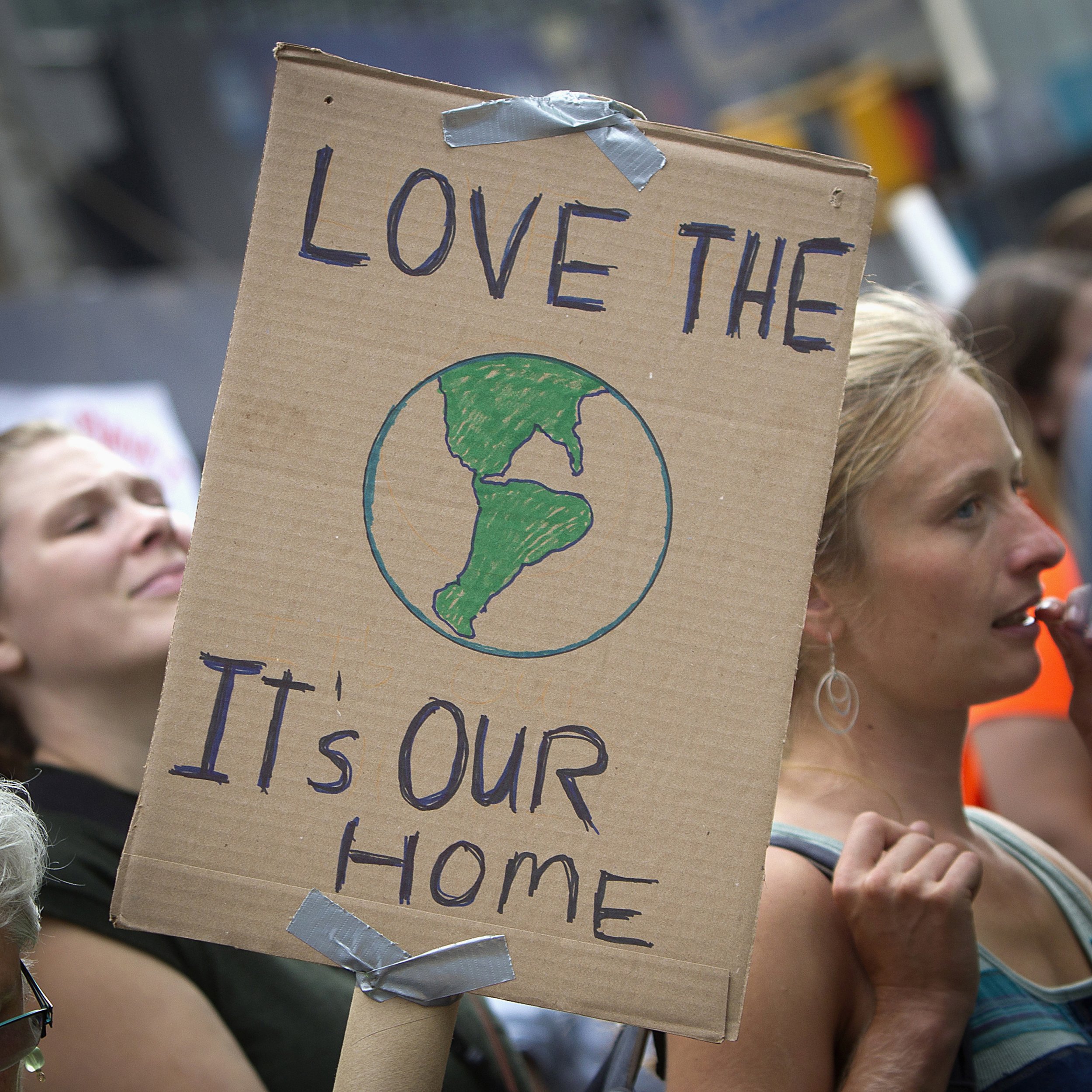 John D. Rockefeller made his fortune in oil and at one point controlled the refining of almost all the oil produced in the U.S. through his company, Standard Oil. But now his heirs are taking Rockefeller family money out of fossil fuels.
The Rockefeller Brothers Fund (RBF), a private charitable foundation with $860 million worth of assets as of July 31, 2014, announced Monday that the fund would divest from fossil fuels. The news conference announcing the divestment took place in New York City and included South African Archbishop Desmond Tutu, actor Mark Ruffalo, co-founder of Generation Investment David Blood and Agnes Abuom, principal at the World Council of Churches, in addition to Stephen Heintz, RBF president.
Several other organizations were part of the announcement to join the divestment movement at Monday's conference, says Kristen King, a spokeswoman for Global Divest-Invest, including the World Council of Churches, the Goldman Environmental Foundation, the Blumenthal Foundation and TrustAfrica.
"Given the RBF's deep commitment to combating climate change, the Fund is now committing to a two-step process to address its desire to divest from investments in fossil fuels," said a statement released by the fund Monday.
The announcement comes one day after the People's Climate March drew more than 310,000 people to New York City's streets and precedes the U.N. Climate Summit, which convenes Tuesday, with more than 120 world leaders expected to attend. U.N. Secretary-General Ban Ki-moon organized the summit "to serve as a public platform for leaders at the highest level" and "to catalyze ambitious action on the ground to reduce emissions and strengthen climate resilience and mobilize political will."
Though Tuesday's meeting will not be part of the United Nations Framework Convention on Climate Change process, Ban hopes it will help prepare for a deal at the official meeting in Paris in 2015.
As a first step, the RBF, founded by John D. Rockefeller's grandsons in 1940, will step back from coal and tar sands, which are two of the largest contributors to carbon emissions, according to the foundation. Though trace investments in those sectors may remain, according to the statement, the fund aims to reduce them to less than 1 percent of its total portfolio by the end of this year. Beyond coal and tar sands, the investment committee and board of trustees will develop a strategy to continue to divest from fossil fuels in the coming years.
"There is a moral imperative to preserve a healthy planet," Valerie Rockefeller Wayne, John D. Rockefeller's great-great-granddaughter, told The Washington Post.
The RBF's move is part of a larger shift for the foundation and follows a trend in favor of divestment from fossil fuels. In 2010, the board of trustees decided to devote up to 10 percent of the endowment to align the foundation with its Sustainable Development program goals.
"With the recognition that the impact of unchecked climate change threatens all other conservation efforts, the program focuses its grantmaking on advancing solutions to climate change," its web page says.
The divestment movement began in 2011, led by students on college campuses, and has grown to include 180 institutions and local governments and around 650 individuals who have pledged to divest, Jay Carmona, community divestment campaign manager at Go Fossil Free, tells Newsweek.
"The movement is led by young people who are going to be dealing with climate change for years to come," says Carmona. Those who divest are aware, she says, that their actions will not have a short-term impact on pricing. But that's "akin to saying that one vote will not have an impact on an election."
Eric Pooley, a senior vice president at the Environmental Defense Fund, tells Newsweek that divestment won't have a financial impact on companies today.
"Divesting now is far-sighted in the sense that it looks forward to the day when those companies will need to change their business models profoundly," Pooley says of companies that specialize in extracting and refining fossil fuels.
Despite the trend, some companies and universities have chosen not to divest. At Harvard, for example, president Drew Faust has said that he does not think university divestment from fossil fuels is warranted or wise, and that there are other ways to address climate change.
The Rockefeller Brothers Fund's move is symbolic, Pooley tells Newsweek, and those that announced their plans to divest Monday chose the perfect week, when public attention is on this issue. He credits leaders of the divestment movement, such as the Divest-Invest coalition, for creating momentum.
"We are quite convinced that if [John D. Rockefeller] were alive today, as an astute businessman looking out to the future, he would be moving out of fossil fuels and investing in clean, renewable energy," said RBF president Heintz in a statement,