The Food and Drug Administration is warning consumers about a "male sexual stimulant" that is more potent than advertised.
During a routine examination of international mail shipments, the FDA tested samples of Big Penis, an over-the-counter supplement promoted for sexual enhancement. It found at least one surprising ingredient:
"FDA laboratory analysis confirmed that Big Penis contains sildenafil, the active ingredient in Viagra, an FDA-approved prescription drug for erectile dysfunction," the agency explained in a release. "This undeclared ingredient may interact with nitrates found in some prescription drugs, such as nitroglycerin, and may lower blood pressure to dangerous levels."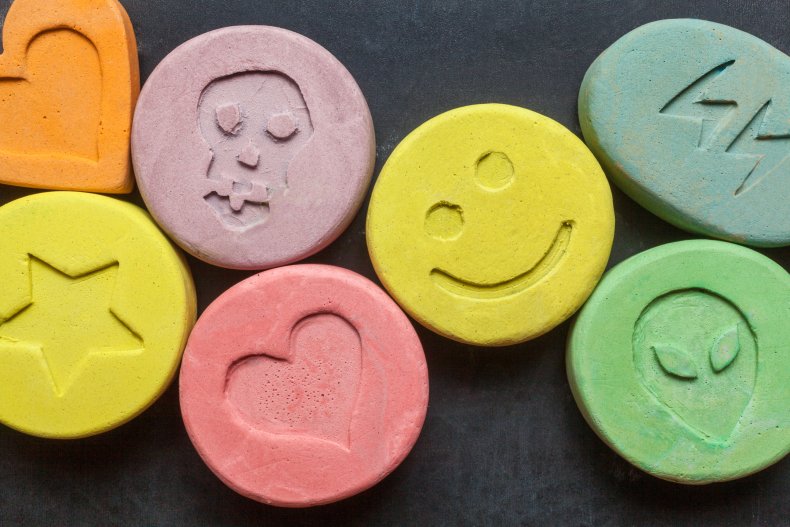 Nitrates are frequently taken by people with diabetes, high blood pressure, high cholesterol and heart disease. Other known side effects of Viagra include headaches, heartburn, flushed skin and a prolonged erection that can lead to damage to the penis, hearing loss and vision problems.
The supplement industry brings in nearly $32 billion a year. But such products face less scrutiny by the FDA than medications or foods. In fact, manufacturers aren't required to reveal their ingredients unless there's a complaint and investigation. "These products are typically promoted for sexual enhancement, weight loss, and body building and are often represented as being 'all natural,'" the agency cautions.
"The FDA is unable to test and identify all products marketed as dietary supplements that have potentially harmful hidden ingredients."
In 2015 alone, Viagra was discovered in more than two dozen herbal supplements, including sexual enhancers like Hard Wang, Night Man and Stiff Nights, which was implicated in the death of a Missouri man in 2012.
"We're not talking about trace amounts of this stuff," Pieter Cohen, an assistant professor of medicine at the Cambridge Health Alliance, told BuzzFeed News at the time. "The FDA doesn't say how much they've found, but whenever we've taken a look at this, these dosages are really significant. They can contain dosages twice as high as Viagra itself."
ED drugs can wind up in other places, too: Earlier this year, an energy drink sold in Zambia was found to contain sildenafil: A customer reported profuse sweating and a six-hour erection after drinking Power Natural High Energy Drink SX, which had also been exported to countries like Uganda, Malawi and Zimbabwe.
After an investigation, the Uganda National Drug Authority banned the drink, produced by Revin Zambia Ltd. Before the ban, Power Natural was sold in 16 oz cans, the Guardian reports, mostly in supermarkets and bars.
Since its introduction in 1998, Viagra has also been known to be used as a performance enhancer by professional athletes, in the belief that opening up blood vessels enriches their muscles.
Uncommon Knowledge
Newsweek is committed to challenging conventional wisdom and finding connections in the search for common ground.
Newsweek is committed to challenging conventional wisdom and finding connections in the search for common ground.