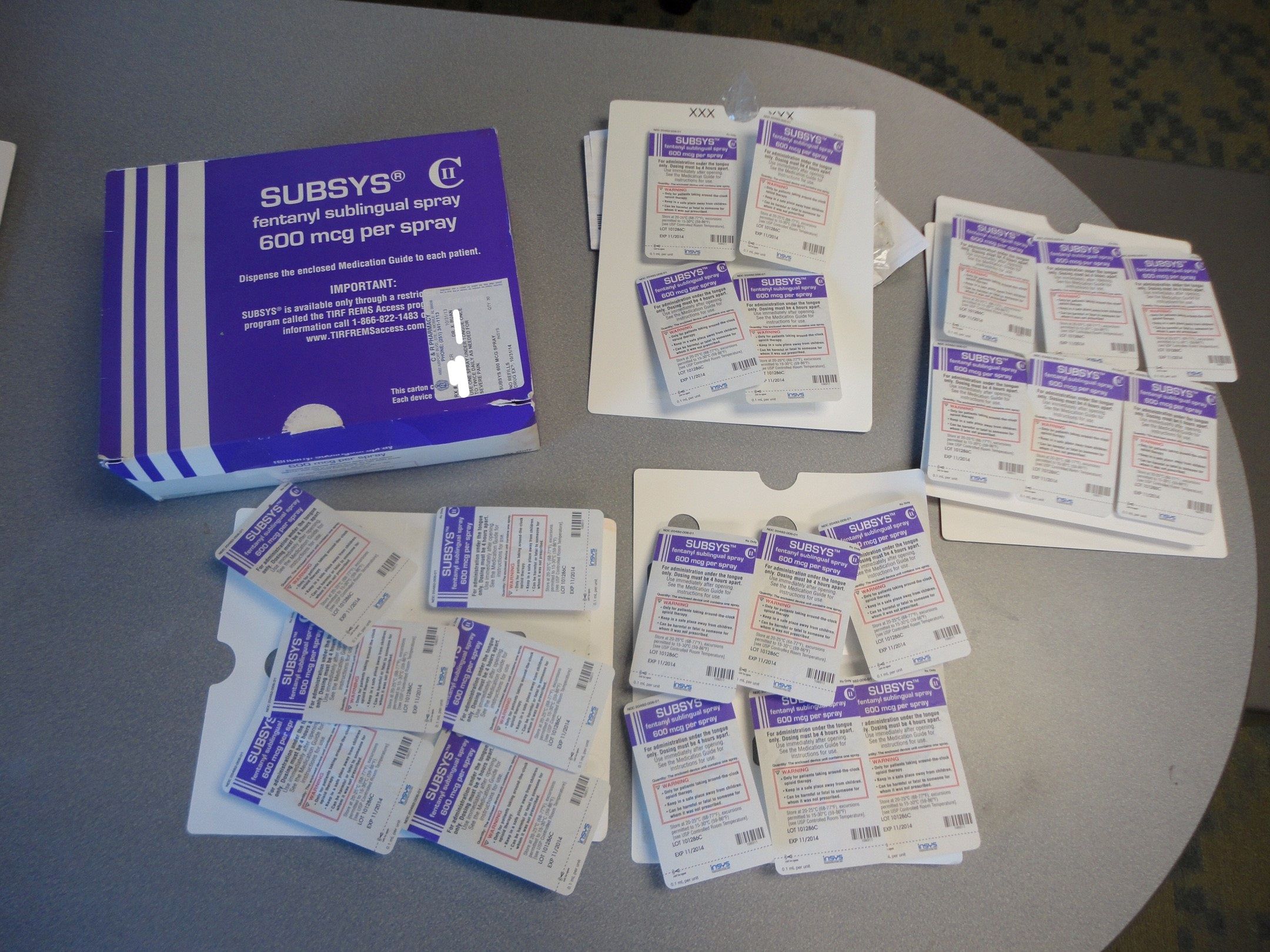 The CEO of drug giant Insys Therapeutics bribed doctors to prescribe more opioids to patients who didn't even need them, according to federal authorities who arrested the executive after a raid on Thursday—a major offensive in the battle against America's opioid epidemic.
John Kapoor, the billionaire founder and CEO, led "a nationwide conspiracy to profit by using bribes and fraud to cause the illegal distribution of a fentanyl spray intended for cancer patients experiencing breakthrough pain," the Department of Justice said in a statement.
Kapoor and other company executives were allegedly part of a conspiracy to bribe practitioners in several states to get them to prescribe the fentanyl-based Subsys nasal spray, which is "extremely dangerous and addictive," Philip Coyne of the Department of Health and Human Services–Office of the Inspector General said in a statement.
After the alleged bribes, the practitioners prescribed the spray to many patients who didn't actually have cancer.
"In the midst of a nationwide opioid epidemic that has reached crisis proportions, Mr. Kapoor and his company stand accused of bribing doctors to overprescribe a potent opioid and committing fraud on insurance companies solely for profit," said Acting United States Attorney William Weinreb in a statement.
Kapoor and another executive, Michael Babich, paid kickbacks and bribes to pharmacists and doctors in the form of speaker fees, honoraria for marketing events, food and entertainment, the court papers said.
"[T]hey do not need to be good speakers, they need to write a lot of...[prescriptions for the fentanyl spray]," one executive, Alec Burlakoff, allegedly wrote to a sales representative, telling her not to worry about the quality of speakers at the speaker series.
Even when they paid bribes to practitioners and pharmacies, many insurers were reluctant to approve payment for the drug when it was prescribed for patients without cancer, so Kapoor and Babich allegedly "sought to mislead and defraud insurers" to get those approved.
The executives directed employees to call insurers and disguise the identity and location of their employer and misrepresent patient diagnoses, the kind of pain being treated, and the patient's course of treatment with other medications in order to get the payment approved, prosecutors said. The executives then allegedly attempted to conceal bribes by going around the DEA's reporting requirements.
Insys executives created a company culture that accepted bribery as common practice, Harold Shaw, Special Agent in Charge of the Federal Bureau of Investigation's Boston Field Division added in a statement.
"The allegations of selling a highly addictive opioid cancer pain drug to patients who did not have cancer make them no better than street-level drug dealers," Shaw said.
In addition to Kapoor, the indictment charges former CEO Babich; the former VP of sales; the former national director of sales; and three others. Burlakoff had been arrested in December 2016 and pleaded not guilty in a June trial.
Together, the group allegedly created a "reimbursement unit" that misled and persuaded health insurance providers to approve payment for the drug in noncancer patients after those insurance providers were initially hesitant to do so.
Kapoor was charged under the Racketeer Influenced and Corrupt Organizations Act (RICO), a law that is typically used to nab mobsters and other organized crime figures. He was also charged with wire fraud and mail fraud.
The arrest came just ahead of the president's announcement of a White House declaration of the opioid crisis as a public health emergency, and in the midst of a massive Senate investigation into drug companies' roles in the crisis, led by Senator Claire McCaskill, a Missouri Democrat.
McCaskill launched the biggest Congressional investigation into the opioid crisis earlier this year, and Insys was one of the companies she homed in on. Her investigation found manipulation of former processes and misrepresentation of sales representatives.
"Evidence from our investigation suggests that Insys was engaged in systemic fraud and took actions that directly harmed their own customers and public health as a whole," McCaskill said in a statement. "This company has repeatedly gotten away with fines that amounted to a slap on the wrist for actions that helped fuel a nationwide epidemic that's claimed hundreds of thousands of American lives. Anyone, including top executives, who potentially violated criminal law should be aggressively prosecuted."
Insys's and Kapoor's lawyer did not immediately respond to a request for comment.