Big Sean's Album 'Double or Nothing' With Metro Boomin Roasted by Twitter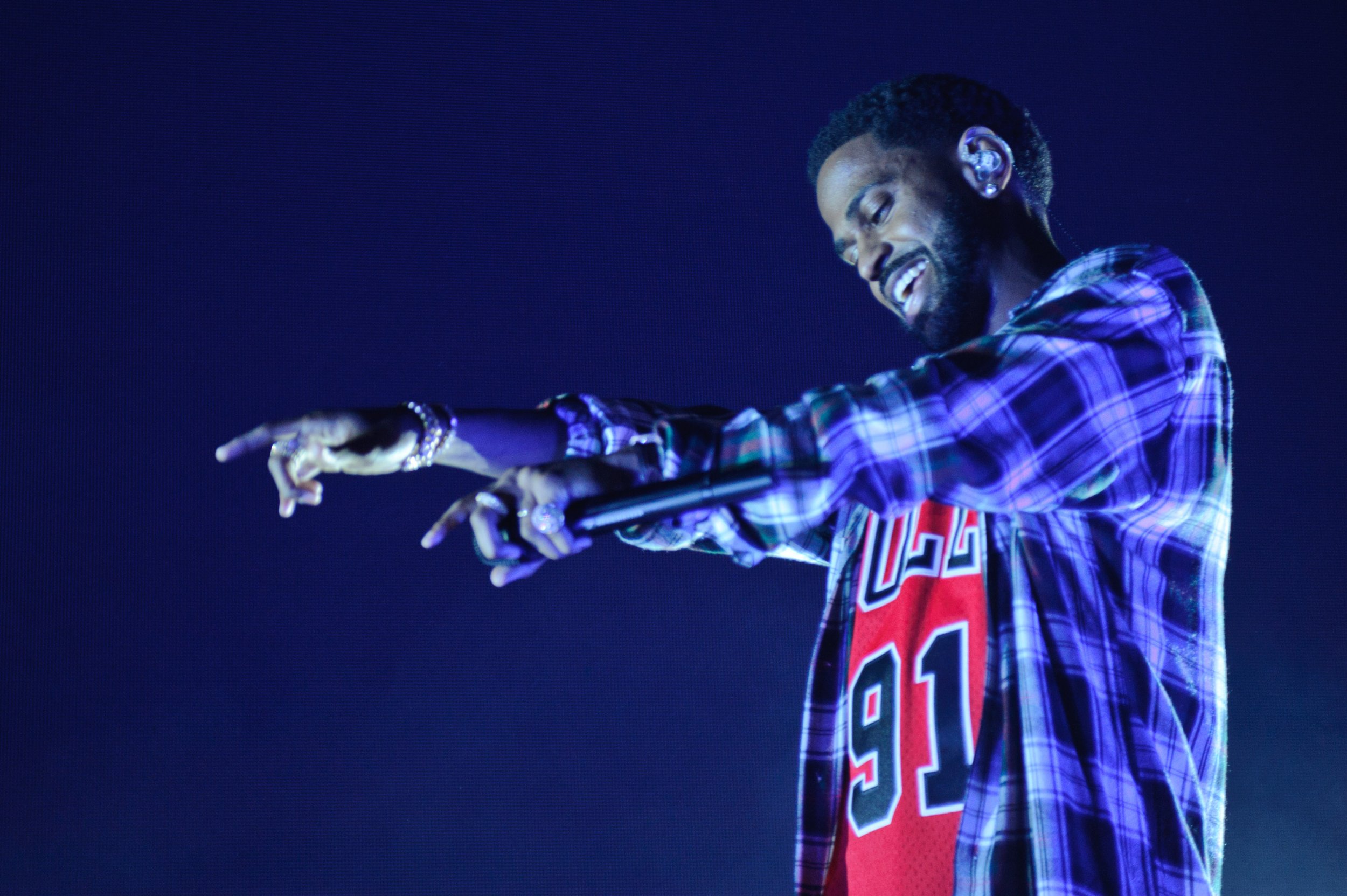 Rapper Big Sean released a new album Friday, Double or Nothing, which is a collaboration with Metro Boomin. And it did not take long for a portion of the internet to pass judgment.
It was, let's say, unkind.
Twitter users quickly roasted some of the lyrics on the album, highlighting some particularly corny examples of Big Sean's wordplay. On a track called "Big Bidness," he seems to refer to the quickly fading fidget spinner craze: "What goes around comes around faster than fidgets?"
It gets much worse. Ever wonder what Big Sean dreams about? Doesn't matter! He's going to tell us anyway, and his sleep thoughts apparently include visions of smoking weed in a luxury car with civil rights icon Rosa Parks.
"I had a dream I rode with Rosa Parks in the back of the 'Bach and we was blowing a blunt and she was packing a strap. Like damn, it do feel good to be black in the back," he raps on "Who's Stopping Me."
There were plenty of listeners on the internet ready to slow up Big Sean.
"Big Sean said he was in the maybach smoking a blunt with Rosa Parks and she was loading a strap???? What did she do to deserve this." A fair question from Twitter user @BasedChasen.
@matte_black agreed: "Big sean said rosa parks had a strap in his dream NAHHHHHHHHHH NOW IM PISSED"
One Twitter user seemed to appreciate the album, though, pointing out that it sounded like the soundtrack of a fantastical story.
"10 seconds into this big sean album and tears have formed.... this travis scott song started off sounding like a fairy tale," tweeted @meechonmars, aka actor Demetrius Harmon.
And there are the people who suggest listeners need to take time and let the album grow on them. "Big Sean album not as bad as everyone says it is. Y'all listen to an album once and have an opinion," @FatherGiz pointed out.
Hey, at least they listened to the album once! That puts Big Sean way ahead of other rappers and musicians in this era of the ignorant hot take.