Big Sean on Tackling Police Brutality in 'Light' Music Video and Islamophobia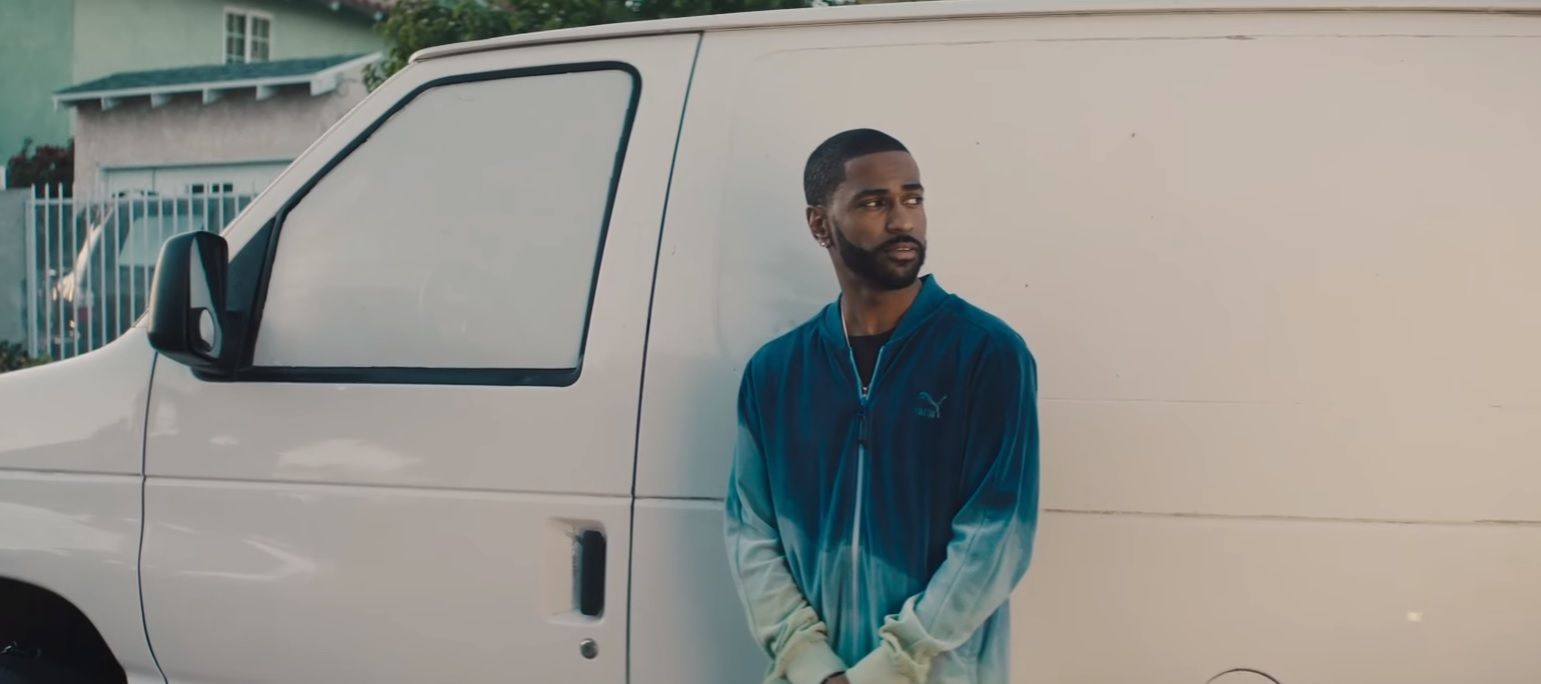 Rapper Big Sean's latest music video, "Light," is his most personal and politically charged.
In the clip, Sean acts as something of a guardian angel for four young people killed senselessly while going about their everyday lives: a little girl playing outside when she is caught in a shootout between rival gangs; two black teenagers killed in a police shooting, and a Muslim woman stabbed by a masked assailant.
When the video for the Jeremih-assisted track, directed by Lawrence Lamont, premiered May 5, the musician wrote a heartfelt note to go with it. "It's a disheartening to see that not much has changed when it comes to hate, police brutality and just overall people losing their lives too early," he said.
But lyrically, "Light," Sean says, is ultimately a hopeful song, and "the light" represents a metaphysical human essence—kindness, compassion and love—that outlives our physical existence. "Even if you take away my life, you can't take the light," Sean raps.
Newsweek spoke to Sean, 29, about his vision for the "Light" music video and why he's tackling police brutality and Islamophobia in his music.
"Light" is from your latest album, I Decided, which came out in February. What were you thinking about when you writing this song, presumably, last year?
The moment I came up with that song it struck a chord in me. It was something that I needed to hear myself, [the idea] that, no matter what, our body is just our shell and what lasts forever is our consciousness and what we leave behind. That's what "the light" represents in that song. I want people to feel inspired or give them an upgrade to the way they think, or inspiration to get from one point or another in their life.
The video is poignant and emotional. You wrote that you paid for it yourself because you wanted this to be seen. What do you hope to convey with the video?
Senseless murders—that's what the video touches on, and police brutality, Islamophobia. It was the five-year anniversary of [slain teenager] Trayvon Martin's death [in February] and the same things are still going on—it feels like we're in a time loop and I don't know how to get out of it. I wanted to use my platform to bring the awareness and attention that I can and do something that was heartfelt.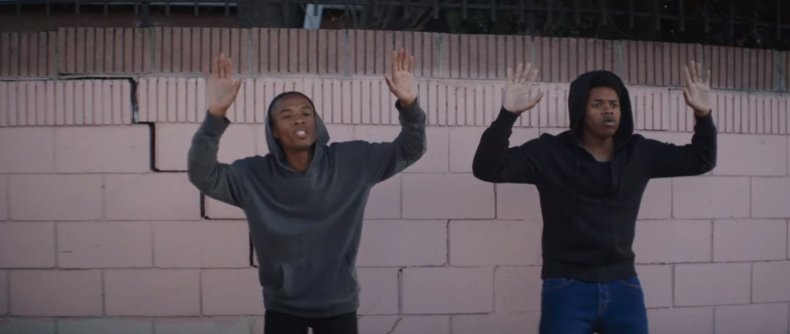 The video is structured in three acts. The first act is the little girl caught in what I assume is a gang shootout. Is that a comment on rampant gun crime in the U.S.?
It's so accessible and easy to get guns, legally or illegally. That represents the senseless violence [that happens]. It could have been unnecessary. In the grand scheme of life and death, [the gangs' issues] really don't matter that much. There are issues that should be resolved without death. There's been so many times in real life [innocent people have been killed].
The little girl in the video is actually my niece and even just when I watched the video, I had a sense of hurt; obviously she's fine in real life, but, in the video, just to see someone I care about caught up in the crossfire, it does make me feel a certain way. It does happen in real life and it's like, for what reason? Is the issue behind it really that deep? I don't really know what is [considered] life or death beef.
Related: French Montana, Global Citizen Plea for Better Health Care in African Countries
The second act is the two young black men shot by police. There have been many cases of that happening in real life. What do those scenes mean to you?
[The death of Texas teenager] Jordan Edwards happened the same week as [we shot] the video [in April]. That was a clear-cut case. [Editor's note: the police officer who shot Edwards was charged with murder.] It broke my heart how relevant the video was to the current times. Those people didn't deserve that. I wanted to highlight it. It feels like we're in a timeloop.
The final act is the young hijabi woman who is stabbed to death. That feels particularly poignant to the U.S. and the rest of the world right now—speaking to a widespread intolerance of Muslims. That is quite a bold thing to include, because not a lot of artists have spoken on that in their work.
I'm a person of color. Being a person of color, there are things you have to deal with in life sometimes, especially with people who have a certain mindset—a racist mindset. We highlighted Islamophobia and it's an ongoing issue in America and a lot of places [around the world]. We have to mature as a people and get past how we look, where we're from and what we represent, because we're all here for a greater cause than that.